Pushkar is known as a holy city in Rajasthan. If you are a traveller considering visiting a new place, come to Pushkar. Book from the best travel companies in India and experience life in the desert. This interesting place will be unique in your heart with its fascinating sights.
The following are the reasons to visit Pushkar:
Watch the only Brahma Temple in the world
Brahma temple is located near a sacred lake in Pushkar. It is the only temple in the whole world devoted to Lord Brahma. This temple is crafted with marble and ornamented with silver coins, making it worth watching. Also, Brahma's Chaturthi idol in the inner sanctum is fascinating. It would be best if you visited Pushkar to watch this interesting and famous temple that shows Brahma wearing warrior's boots. Book one of the best travel agents in Delhi to help you visit this place.
Experience Desert Life
India has a diverse and dynamic country. You may experience many beautiful sceneries on your various trips to this country. But, one of its worth-living experiences is the desert life in Pushkar. This small city is situated in Rajasthan and is occupied by the traditional Rajasthani people.
You may look at their lives and gain knowledge about life in the desert. Further, you get the advantage of viewing amazing desert scenery. One such view in Pushkar is the hill to the Savitri Mata Temple. You can explore a cable ride or climb steps to visit the temple.
Also, you can have exciting camel rides, a chance to live in desert camps, etc. Moreover, you can take photos of amazing sunrise and sunset views. Take the help of the best travel agencies in Delhi to guide you more.
Have the taste of Rajasthan
Are you also a foodie and like to have a taste of everywhere? If so, you must call the travel companies in Delhi to take you to Pushkar in Rajasthan, as the Rajasthani food is delicious and amazing. While visiting some of the best places in Pushkar, you can taste Rajasthan. The localities will fill your stomach with hot and sizzling food. Also, you can explore the cafes that have beautiful ghat views.
Explore Pushkar Fairs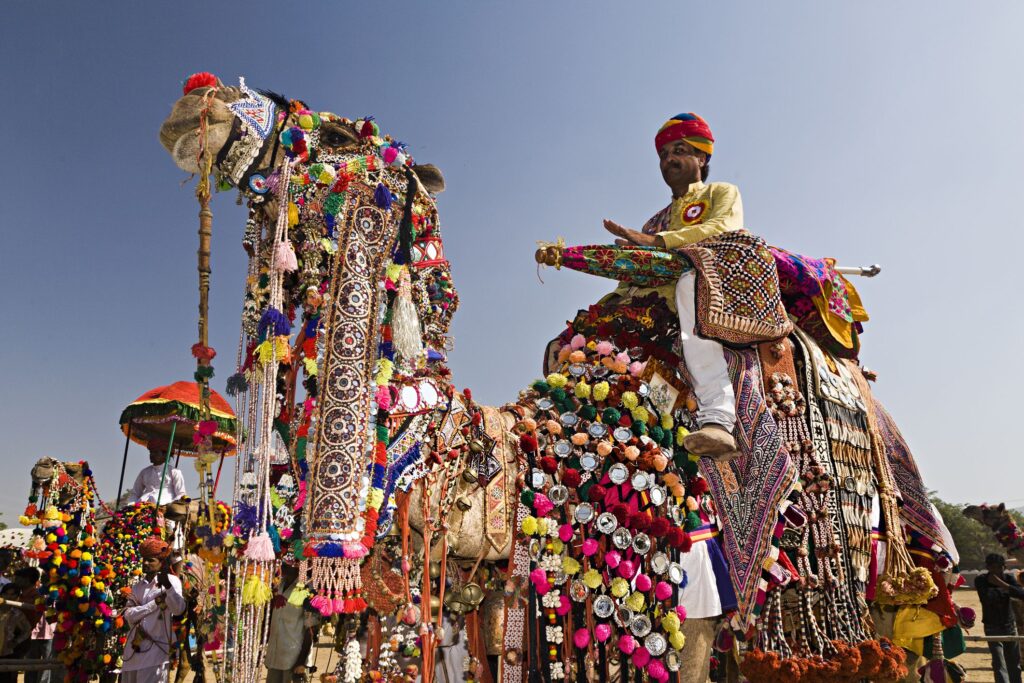 Do you know about the large fairs held every year in Pushkar? If not, you must consult Tour operators in Delhi. Pushkar Mela, or Pushkar Fair, is five-day livestock and camel fair held in this city annually. This fair is organized between October and November. The fair is said to be one of the largest camel fairs in the world. But not only is it known for purchasing and selling livestock, but it has also attracted tourism. Many competitions are also held to gather more public, like the 'matka phone or 'bridal competition'. Moreover, many cricket matches have also been arranged in the past few years.
Encounter a peaceful lake view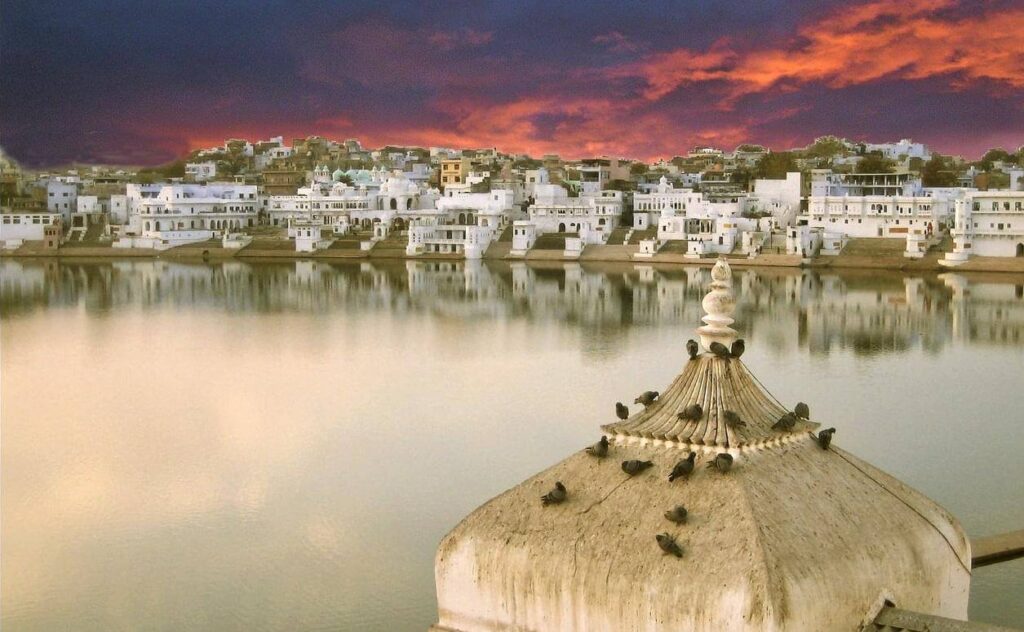 To experience a peaceful spiritual place, you must visit Pushkar Lake. It is a therapeutic place to sit and calm yourself—local women in colourful sarees, children playing with water, and some birds around. The view of this lake is eye-catching. One must visit this place once to encounter such a peaceful atmosphere around the lake.
Conclusion
Have longings to visit Pushkar? Take a guide from a tour and travel to Delhi and come to Pushkar for its amazing experiences.
Hello:-
If you'd like to chat about visit India or need help finding a holiday to suit you we're very happy to help.
Ghum India Ghum Travel Agency in Chennai, Tamil Nadu
Ghum India Ghum – Travel Agent in Delhi | Tour Operator in Delhi
Grab a cab :- Delhi's best car rental company
Ghum India Ghum team.
+91-8860139194/ +91-9971089194
info@ghumindiaghum.com / ghumindiaghum@gmail.com