South Goa is one of the finest destinations in India, if you compare two parts of Goa North and South Goa then both are totally opposite to each other. If you are a party lover and looking for crowded places than North Goa is the place but if you are a nature lover and want a clamful vacation than South Goa is the place. South Goa you can further divide into two part one part is places near Cavelossim beach where most of the luxury resorts of South Goa are located such as The Leela, Radisson Blu, Novotel, Karma Royal Haathi Mahal and many more.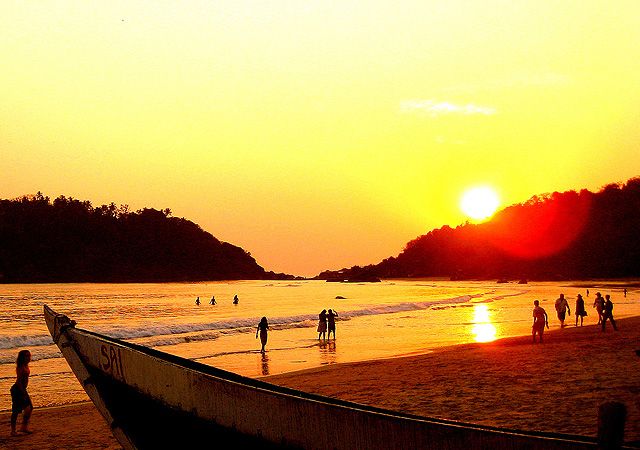 Ghum India Ghum which is a leading travel company in India and travel agents in Delhi, are here in this blog going to write about the best things to do in South Goa after our recent trip from South Goa. Me (Sarvjeet Sankrit) decided to surprise my Wife (Sarika Chauhan) on her first birth after our wedding on April,21. So I planned starting two night stay at Agonda Villa at Agonda beach and later on we will decide where we want to go post birthday bash. Agonda Beach is one of its kind in Goa, less crowded , nice restaurants and bars on  the beach which are offering delicious foods at very reasonable prices, Agonda Serenity is such a restaurant. We booked our stay at Agonda villa's Sea-facing Luxury Balinese Cottage which has a private jacuzzi for  2 nights and our experience was simply awesome, rooms offer amazing sunrise and sunset views with a complete private experience, and all staff of the resort are very friendly. We like Agonda beach so much that we extended our stay for next two days at this place only.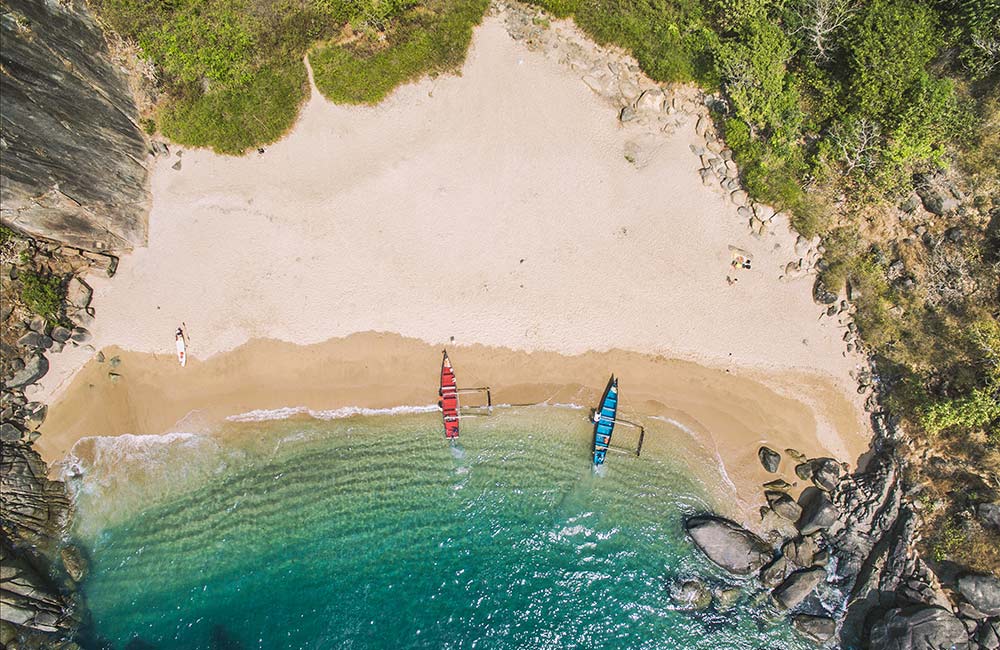 According to me if you are looking for  an exciting and peaceful vacation then stay at some resort at Agonda beach then question arise what we can do during our stay at this beach, Here are some of our tips. You can go to nearby beaches like Patnem beach is one the chilled beach in South Goa. You can spend a quality afternoon here with your loved one and can try delicious food at Nirvana on beach shack restaurants. In the evening you can go to Palolem beach which is one of the most commercialised beaches of South Goa and  famous for its amazing sunset.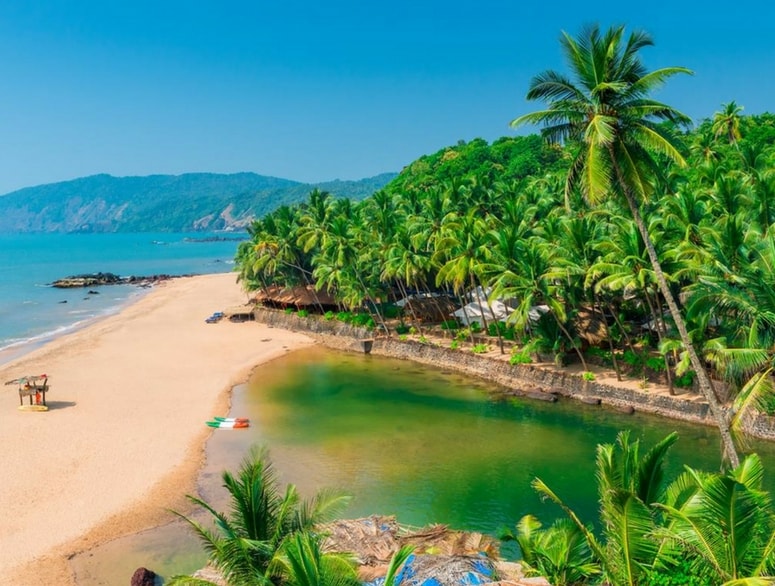 Another nearby sightseeing option from Agonda beach is visit to Cabo De Rama Fort situated in Cola Village, This fort was built by Suda Kings was under there possession till 1763 later it was occupied by Portuguese invaders, This fort is mostly abandoned state now but its offer stunning view of back water. It is regarded as one of the oldest forts in Goa. Nuem beach is one of the beautiful beaches of Goa situated near Canaguinim. This small beach is the best place for picnic in South Goa. In the evening visit Betalbatim Beach or a glowing beach situated away from a crowded place. This beach offers an amazing view during night and also a perfect spot in South Goa for Dolphin and Bird watching. If you are a party lover and want to spend the night partying and drinking in south Goa then Leopard Valley Goa is the place for you. 
If you are looking for a memorable Goa tour or UnExplored tour of Goa then contact Ghum India Ghum which is a leading travel agency in Delhi, Tour operator in Delhi, South Goa tour packages. If you are looking for 3star hotels in Sector 62 Noida then the noida corporate suite is one of the options. Looking for banquet halls in Noida -Mithila banquets is one of the options. 
Hello:-
If you'd like to chat about visit India or need help finding a holiday to suit you we're very happy to help.
Ghum India Ghum Travel Agency in Chennai, Tamil Nadu
Ghum India Ghum – Travel Agent in Delhi | Tour Operator in Delhi
Grab a cab :- Delhi's best car rental company
Ghum India Ghum team.
+91-8860139194/ +91-9971089194
info@ghumindiaghum.com / ghumindiaghum@gmail.com