Odisha Tourism is surprisingly one of the most underrated tourist destinations in India. The state, located in the eastern part of India, certainly has a huge diversity of tourist attractions. From sea beaches to historical places to places nestled in nature, Odisha has perennially a lot to offer to tourists. 
If you have decided to visit Odisha Tourism, you have made a great decision. However, to ensure that you get to experience your Odisha trip to the fullest, it would prove beneficial for you if you are aware of the places in Odisha that are a must-visit in the state. In this blog post, the top 5 places to visit in Odisha are discussed in depth. You can easily find an Odisha tour package from the ones provided by travel agents in Delhi that includes all the places listed in this. Keep on reading to find out!
Visit Five Places in Odisha
Odisha has everything a tourist could ask for. Tourists can surely experience a memorable trip to the destination. To ensure that some of the most exciting places in Odisha are covered in your itinerary, you can search for a relevant package from those provided by travel agencies in Delhi. Without wasting any more time, here are the top 5 places you must visit in Odisha:
1) Konark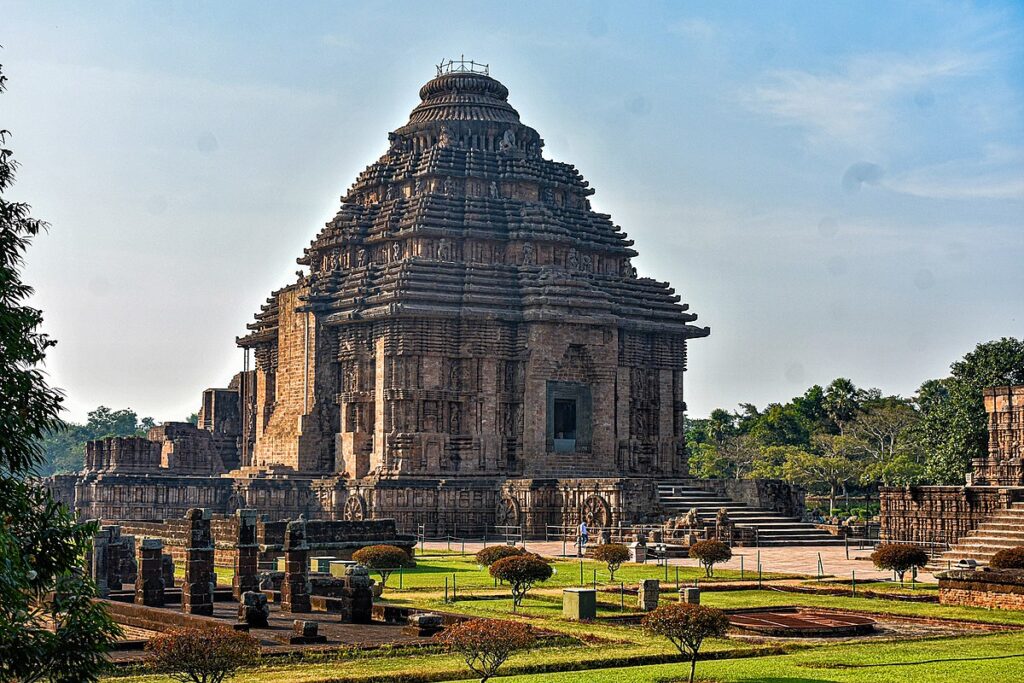 Konark is one of the most iconic tourist destinations in Odisha. The Sun Temple at Konark is a heritage of India and a must-visit for tourists. Moreover, the Konark Sun Temple is recognized as a UNESCO World Heritage Site and is of high historical importance.
2) Puri
Puri is another popular tourist destination in Odisha. This ocean city has a lot to offer to its visitors. From visiting the sacred Jagannath Temple to just relaxing or swimming on the beach, Puri is diverse in its places of interest.
When it comes to food, Puri is a great destination. Do not forget to taste the delicious khaja, malpua, and obviously the famous chenna poda during your visit to this famous pilgrimage.
3) Gopalpur
Gopalpur is another famous beach destination that you surely must visit on your trip to Odisha. The Gopalpur beach is an extremely tranquil beach where you can relax or soak your feet in the water.
4) Taptapani
Taptapani is a town in Odisha that is popular for its hot water spring. Whether you want to take a bath in the hot water spring or want to click memorable photos, Taptapani is an exciting place to visit in Odisha.
5) Bhubaneswar
Bhubaneswar is the capital city of Odisha and is filled with tourist spots. The Lingaraja Temple, which is a sacred place for Hindus, is present in Bhubaneswar. Other attractions in Bhubaneswar include the historical Dhauligiri and the Nandankanan zoological Park. This park has several species of animals and birds, including various kinds of deer, one leopard cat, one hornbill and much more!
The bottom line
To conclude, choose a package for your Odisha trip that covers the top 5 places listed here from the ones offered by travel companies in India. So what are you waiting for? Plan a trip to Odisha at the soonest!