Planning a soul-enriching journey to the sacred towns of Mathura and Vrindavan in India is a profound experience for millions of devoted and spiritual seekers. These twin cities hold great religious significance for Hindus. Lord Krishna's birthplace is in Mathura and his Raas Leela's divine playground is in Vrindavan.
If you plan to explore these spiritual cities in one day, travel companies in Madhura-Vrindhavan would be the best choice. These agencies offer a convenient choice for travellers to immerse themselves in the rich history and mythology of these revered Hindi pilgrimage destinations.
Mathura – the City of Krishna's Birth
Mathura, a sacred city in Uttar Pradesh, India, holds great significance in Hindu mythology as the birthplace of Lord Krishna. The city has a history of over 5,000 years and remains a timeless destination for millions of devotees and spiritual seekers. The city's serene temples and ghats provide a spiritual atmosphere for meditation. From the great Shir Krishna Janmabhoomi Temple to the divine Vishram Ghat, Mathura exudes a spiritual aura. It draws pilgrims from all corners of the world to this city. Choose the best travel company in Madhura to immerse yourself in the city's rich history. It will also help you experience the divine vibration of Lord Krishna's teachings.
Important places to visit in Mathura:
Shree Krishna Janmabhoomi Temple
Govardhan Hills
Dwarkadhish Temple
Barsana Shri Radha Rani Temple
Gita Mandir
Vrindavan – The Divine Playground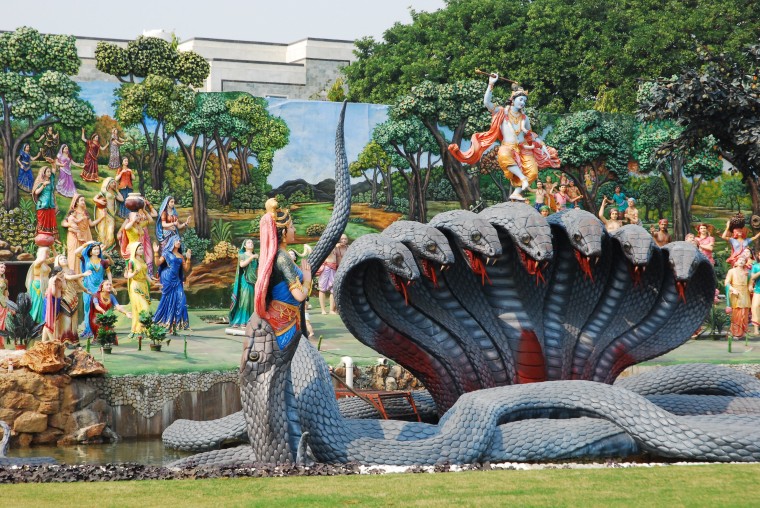 Vrindavan, located just 15 kilometres away from Mathura, is a picturesque town immersed in the divine love and playful pastimes of Lord Krishna. With hundreds of beautiful temples dedicated to Krishna and Radha, Vrindavan emits a spiritual aura at every step. Must-visit sites of this spiritual city include the Banke Bihari Temple, ISKON Temple, and Prem Mandir. You can find devotes engaging in soulful Bhajans and prayer in all these temples. Vrindavan is also popular for its numerous festivals and events, such as Holi and Janmashtami. It offers visitors a chance to witness traditional parades and cultural performances. You can choose a leading tour operator in Vrindavan to witness the beauty of Vrindavan without any worries.
Important Places to Visit in Vrindavan
Banke Bihari Mandir
ISKCON Vrindavan
Prem Mandir
Radha Raman Temple
Sri Ranganatha Temple
Exploring The Spiritual Connection
A visit to Mathura and Vrindavan is more than just a sightseeing tour; it allows individuals to experience the spiritual essence. If you are new to the place, look for best tour packages for first-timers to Madhura and Vrindavan. Here are some tips to make the most out of your journey:
Immerse in daily rituals
Witness the aarti (ritual worship) at various temples, offering prayers and seeking blessings from the deities.
Take part in Kirtans and Bhajans
Join the devotees in the soulful singing of Kirtans and Bhajans, creating an atmosphere of devotion and transcendence.
Visit the holy Yamuna River.
Take a boat ride along the Yamuna River and experience the beauty of its banks, which holds immense significance in Hindu mythology.
Seek knowledge
Engage with the sadhus (holy men) and spiritual leaders present in the temples to gain knowledge of the profound philosophy of Krishna.
Conclusion
With the help of travel agencies in India, a soul-enriching journey to Mathura and Vrindavan offers a profound spiritual experience, connecting visitors to the divine essence of Lord Krishna's birthplace and his divine playground. Explore the rich history, mythology, and vibrant culture with the help of leading travel companies to ensure an unforgettable pilgrimage trip.
If you'd like to chat about visit India or need help finding a holiday to suit you we're very happy to help.