So you have been looking for a usual tourist destination to spend your weekend peacefully. Let's see how you can enjoy your valuable weekend. Have you heard about Orcha Tourism? It is a town in Madhya Pradesh with several incredible yet unpopular architectural excellence. Contact the best travel companies in India for your Orchha Tourism trip this weekend. 
Jahangir Mahal
Are you a big admirer of Mughal art and architecture? If yes, then then you have to stop by the Jahangir Mahal. Emperor Akbar built this palace for his son Jahangir for his lavish residential purpose. Jahangir Palace is made with red stone and white marble, representing 16th-century Mughal architecture that never fails to awe visitors.
Raja Mahal
A true lover of old aesthetics will always take advantage of the golden chance to visit Raja Mahal. Tour operators in India keep this tourist spot exclusively to amaze their clients. Rudra Pratap Singh built this lavish mahal in the 16th century. However, finishing it in the 17th century took a long time. If you admire paintings and murals, Raja Mahal awaits you. In fact, shoot the best Instagram reel on the elevated balconies of Raja Mandir. 
Betwa River
Are you tired of visiting the outstanding palaces of Orcha tourism? Freshen up your mind and soul by the banks of river Betwa. You can enjoy the peaceful afternoon here. In addition to that, if you love boating and rafting, Betwa has excellent options for that as well. Are you still thinking? Contact the travel agencies in India now!
Orcha Fort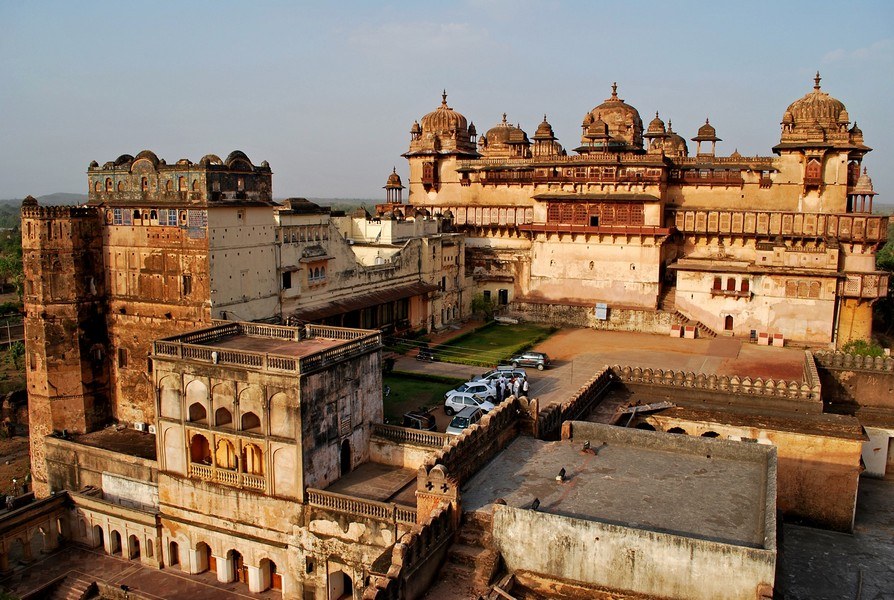 If you are visiting Orcha, you must visit the famous Orcha fort. You can see this magnificent fort after you freshen up your mind and soul in the river Betwa. Bundela Rudra Pratap Singh built this 16th-century architectural excellence. Undoubtedly, it is a fort and a standing example of palaces and historical monuments. Of course, travel agents in Delhi do not miss the chance to take their clients to the Orcha Fort. 
Chattris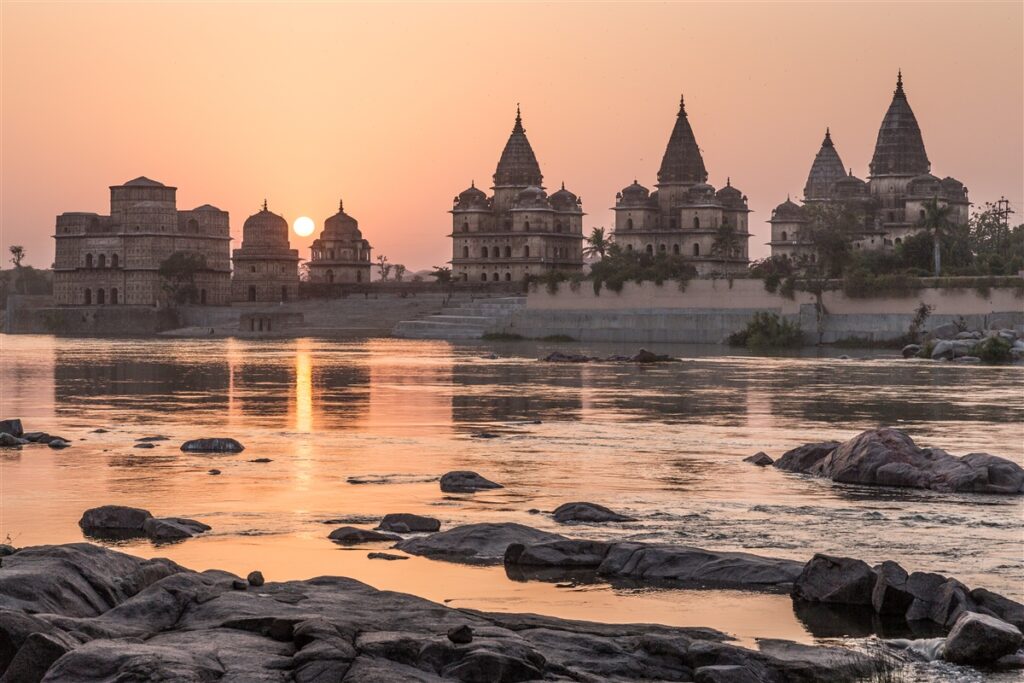 Another great spot is by the bank of river Betwa. Chattris or Cenotaphs are a series of 14 tombs situated along the Kanchan Ghat. These tombs of 14 maharajas of Bundelkhand symbolize their extraordinary courage and bravery. Furthermore, the unique architectural styles are sure to gain the praise f every visitor.
Ram Raja Temple
However, the next part of this blog is exclusively for admirers of temple architecture. You need not be a God lover to praise the architectural marvelousness of a temple. Moreover, Ram Raja Temple's makers did not know it would be a temple. Initially, it was the palace of Madhukar Shah. It is the only temple in India where people worship Lord Rama as their King Rama.
Chaturbhuj Temple
It is an ancient temple built during the reign of the Gurjara Pratihara dynasty in 875 AD. Originally it was a temple of Lord Rama, but later on, it was dedicated to Lord Vishnu. You can spot numerous lotus emblems and other religious symbols throughout the temple. The structure is basic, but the history of this temple is rich. As the name suggests, it has a rectangular base.
Conclusion
Orcha is a fantastic place to visit at any time of the year. All you need is 2 days of your weekend and the right tour operator who offers pocket-friendly India tour packages. So, pack your backpack and get ready for a life-long experience.