Rishikesh is a popular place for pilgrimages, but it is also known for having a lot of fun outdoor activities. After seeing the temple or going river rafting, travelers can enjoy some retail therapy by shopping.
Numerous items, including sarees, shawls, and religious artifacts, have made Rishikesh famous. Travel agents in delhi can guide you to several fantastic stores in town that you really must check out.
Top 5 Places to shop in Rishikesh
Rishikesh is a popular destination for travelers. You may do a lot of shopping in this area and find a wide variety of stores selling all sorts of goods. Some of the most famous places to shop in Rishikesh are as follows:
Main Market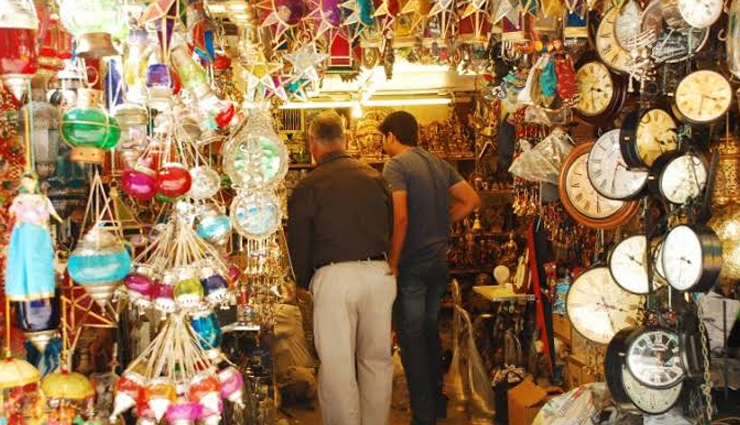 This is often regarded as Rishikesh's most extensive retail complex and one of the city's most extensive marketplaces. Tourists and travelers who come through Travel agencies in Delhi may get everything they need at one convenient location, from groceries to cosmetics.
However, if you want to get a true sense of the bustle and energy of this market and Rishikesh's local culture, you should go early in the morning or late in the evening.
Shri Gandhi Ashram Khadi Bhandar
The khadi clothing revolution of the colonial era has endured and become trendy in modern times. You may get a broad selection of khadi goods and clothing in this Rishikesh bazaar. Get your hands on khadi kurtas, coats, shampoos, purses, soap bars, and other home goods.
Laxman Jhula Market
Through Tour operators in Delhi, most visitors to Rishikesh come in search of religious artifacts, like statues and puja supplies, to bring back as souvenirs or gifts to friends and family. Oils, incense sticks, holy texts, and statues may all be found at this market. In addition to these items, you may shop at the many beautiful little shops that line the streets and offer anything from wooden trinkets to costume jewelry. It's important to haggle with street vendors since they often overcharge visitors.
Garhwal Wool and Craft Shop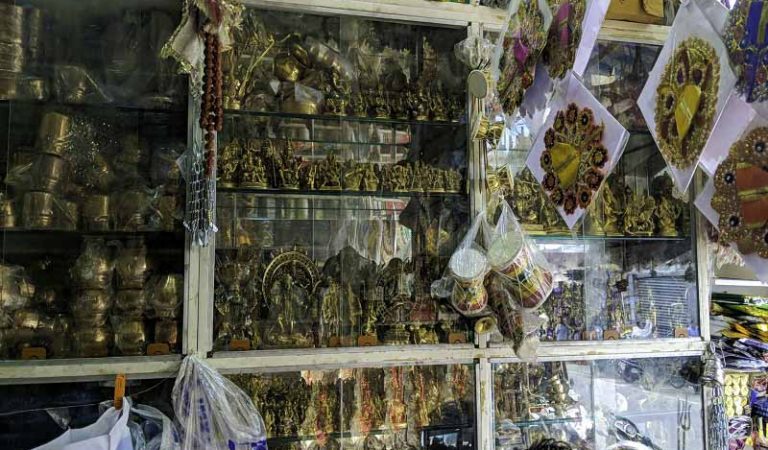 Garhwal offers the highest quality woolen clothing in Rishikesh since it uses only Garhwali wool in all of its materials. The popular store is easy to see since customers are always bustling.
Various saris, kurtas, bedsheets, yoga mats and carpets are available here. You may also buy unique souvenirs here to share with loved ones back home.
Shyampur Haat Market
The Shyampur Haat Bazaar is another popular market in the area, notably for its selection of fresh goods. You can't leave Rishikesh without stopping by this market and trying some freshest produce.
The climate in Rishikesh contributes to the fact that the crop is incredibly fresh. Since it is a community market, Travel companies in Delhi recommends, go on Mondays, Wednesdays, and Fridays for the finest selection.
Conclusion
This is only the beginning of the shopping opportunities available in Rishikesh through Travel companies in India. Because it is such a well-known destination for extreme sports, the city and surrounding areas are filled with genuine and independent sportswear stores.
When you are in Rishikesh, you should make it a point to stop by some of the local bazaars so that you may take some handicrafts and other memories home with you.
Hello:-
If you'd like to chat about visit India or need help finding a holiday to suit you we're very happy to help.
Ghum India Ghum Travel Agency in Chennai, Tamil Nadu
Ghum India Ghum – Travel Agent in Delhi | Tour Operator in Delhi
Grab a cab :- Delhi's best car rental company
Ghum India Ghum team.
+91-8860139194/ +91-9971089194
info@ghumindiaghum.com / ghumindiaghum@gmail.com