Jaisalmer, often known as the Golden City, is a princely state and one of India's most valuable possessions. Every trip here is full of excitement, discovery, and peace. While there are many interesting sights to see in Jaisalmer, the city's many temples best capture the city's religious, cultural, and historical essence.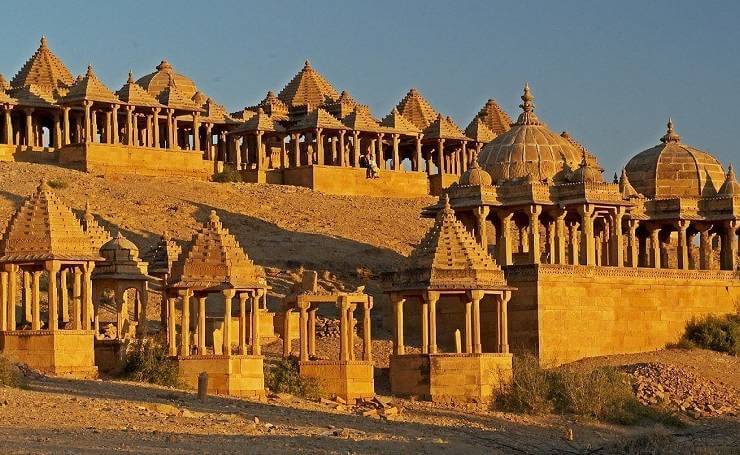 The Golden City is home to a variety of different temples, visitors should make an effort to check out with Travel agents in Delhi.
Top 5 Religious places to visit in Jaisalmer
Here are the five of the most important religious sites in Jaisalmer, you can visit these sites through Travel agencies in Delhi:
The Tanot Rai Mata Temple can be found in the charming Tanot town of Jaisalmer. This temple is a remarkable example of how religiosity, mythology, and miraculous occurrences can create something very special. People's unwavering commitment to the shrine is palpable.
The Tanot Mata Temple in Rajasthan's Thar Desert is a must-see for every curious traveler. According to ancient Charan literature, the holy Tanot Mata is a reincarnation of the goddess Hinglaj Mata.
A temple that is solely dedicated to Ramdevji can be seen in Ramdevra. A Rajput who devoted his life to helping the underprivileged, he was a leader in his days. Therefore, he has a massive amount of support from the people of Rajasthan.
The temple was said to be built by Maharaja Ganga Singh of Bikaner in 1931 at the site of the deity's last resting place. Sometimes, people may refer to this location as the Samadhi Mandir instead.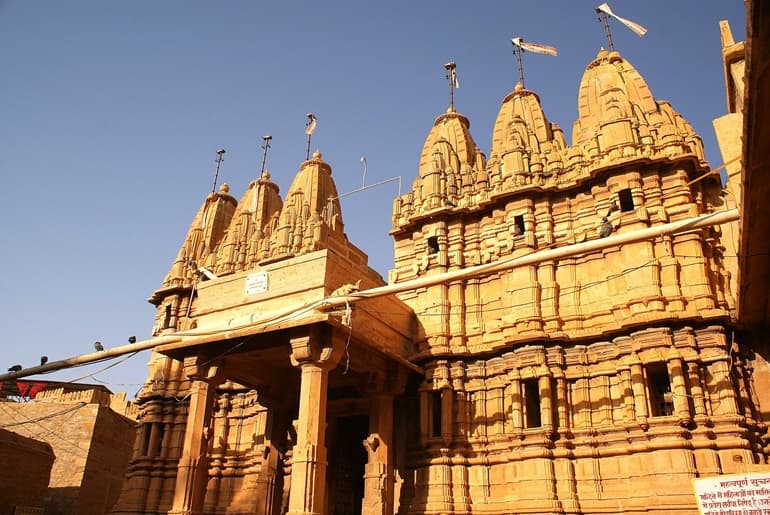 Travel companies in India states that this Hindu temple in Jaisalmer is renowned for its spiritual and religious significance and considered as a breathtaking historical landmark. The temple was built in 1494 and is devoted to Vishnu and Laxmi. This temple is part of the well-known Jaisalmer Fort, perched high above the city on a hill, providing a breathtaking panorama and one of the greatest experiences in Jaisalmer.
The Jain Temples in Jaisalmer are an important part of the city's history, and you shouldn't miss seeing them while you're there. They can be found within the Jaisalmer Fort. Even though they are old, the temples retain significant religious importance and a wealth of historical information.
These temples were erected in honor of Rikhabdevji and Shambhavdev Ji, two well-known Jain ascetics known as Tirthankaras, whose work is celebrated across the globe.
The Shantinath temple is one of the most well-known Jain temples and can be found within the Jaisalmer Fort. It is close to several well-known establishments that sell textiles. It is a must-see if you visit through Tour operators in Delhi, since it is one of the most visited Jain temples in the city.
Conclusion
During your time in Jaisalmer, you should make it a point to check out each of these interesting locations. If you include these locations on your trip schedule, you will undoubtedly have an experience above anything you could have imagined. Also, check out the Travel companies in Delhi, these packages often include a private guide and vehicle at a reasonable cost.
Hello:-
If you'd like to chat about visit India or need help finding a holiday to suit you we're very happy to help.
Ghum India Ghum Travel Agency in Chennai, Tamil Nadu
Ghum India Ghum – Travel Agent in Delhi | Tour Operator in Delhi
Grab a cab :- Delhi's best car rental company
Ghum India Ghum team.
+91-8860139194/ +91-9971089194
info@ghumindiaghum.com / ghumindiaghum@gmail.com