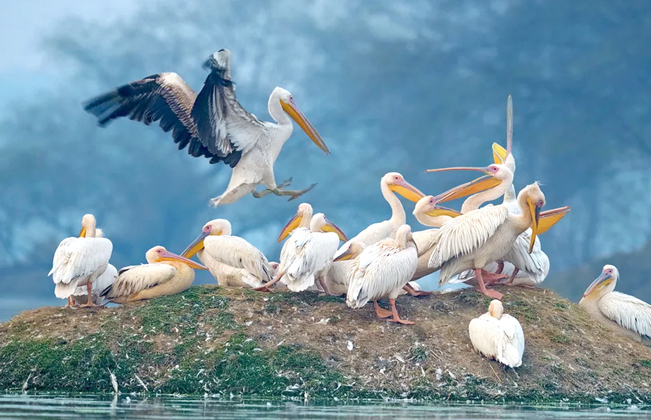 Bharatpur is a phenomenal place in Rajasthan and one of the underrated places from Delhi, We decided to go to Bharatpur on this new year eve and it turned out to be one of the best weekend trips from Delhi. Bharatpur is a small city in Rajasthan and it is away from the hustling and bustling of big metro cities. Bharatpur is a wonderful city and a perfect place to rejuvenate and relax with family and loved ones. Bharatpur bird sanctuary Tour or visit to keoladeo national park is quite popular amongst all visitors, huge gathering of migratory and resident birds makes it worth visiting every time. Keoladeo national park is a place which takes you to some other space if you love mother nature and its creations. Plan your Bharatpur weekend getaway with Ghum India Ghum which is a travel agents in Delhi, tour operators in delhi.
Bharatpur is situated only 220 kms from Delhi, NCR, If you are going from Delhi or Noida then Yamuna Expressway is best suitable for you, But you are going from Faridabad or Gurgaon then NH2 or GT Road is best suited for you. From both routes you have to reach Mathura and from there you have to drive on Mathura Jaipur highway for 40kms. On the Delhi to Bharatpur tour you can also visit Mathura, Vrindavan or Agra, Fatehpur Sikri on the way, So on one trip you can cover several destinations. get best deals with tour and travels in delhi . Stay at The Noida corporate suites which is the best hotels in sector 62 noida for Bharatpur day trips.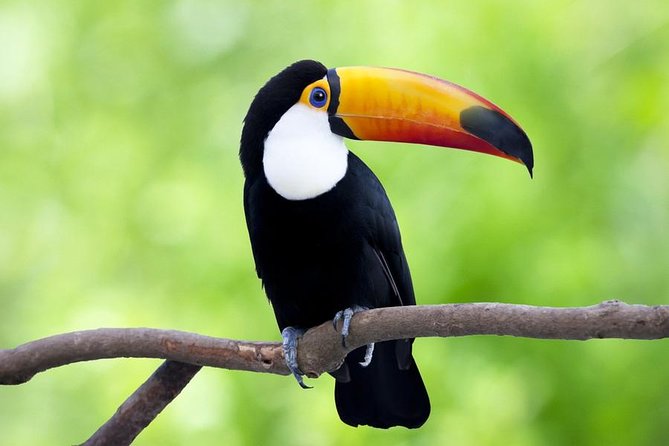 Bharatpur is home to several heritage hotels which helps you in making your Golden triangle with Bharatpur tour more exciting. Laxmi Vilas palace is one such heritage hotel in Bharatpur where we stay on our new year eve. This iconic hotel is around 150 yrs old and played important roles in Bharatpur history. Several high dignitaries before independence and after independence visited here and the hotel displayed all its historical events very perfectly in each and every corner of this hotel. You can contact Ghum India Ghum which is a leading travel agency in delhi for best deals on hotels in Bharatpur.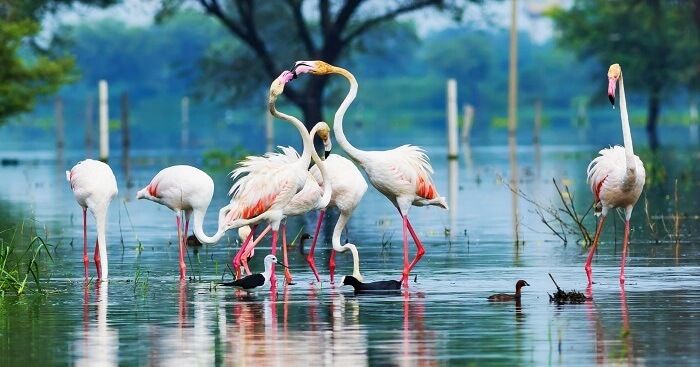 Keoladeo national park formerly known as Bharatpur bird century is named after Lord Shiva ancient keoladeo situated inside the park. During 1850 this park was the official hunting ground of Royal families of Bharatpur and several noted British officials also came here on Hunting parties. This national park is India's largest Bird sanctuary spread over 29 square km. Bharatpur Bird Sanctuary reserve was declared as a national park in 1982 and it was walled all around after that. In 1985 it was recognised as a UNESCO World Heritage site. Tourists from all across the globe visit this place to see and capture pictures of several rare species of the birds. Bharatpur bird sanctuary is a very important bird feeding and breeding park in the world. Keoladeo National park is home to more than 380 species of animal and birds such as painted storks, deer, basking python, nilgai and many more. Thousands of resident and migratory birds such as green sandpiper, Siberian crane, cranes, etc visit here every year. This park has several treks which you can cover on cycle, foot or by Rickshaw, Total 123 licensed rickshaw pullers are in this park and all of them have gone through extensive training by the park management and you will find them extremely knowledgeable on your tour. Charges for Rickshaws are 150 per hour. Don't forget to carry good quality binoculars and a nice camera with good lens if you want to experience the best of this amazing national park. Book your cabs from GrabAcaB which is a car rental company in Delhi.
Hello:-
If you'd like to chat about visit India or need help finding a holiday to suit you we're very happy to help.
Ghum India Ghum team.
+91-8860139194/ +91-9971089194
info@ghumindiaghum.com / ghumindiaghum@gmail.com