Looking for the best travel agency is always the best option for everyone to keep their trip completely entertained. Even though there are many travel companies in India, it is not that easy to find the best one without the right knowledge.
Currently, there are many fake tour guides and travel agencies, and this makes the situation even worse for an individual. Here are some tips that can help you in choosing the best travel agency in Delhi to make your trip enjoyable.
Tips for choosing the best travel agency
Choosing a travel agency may seem easy for many people, but it will not be the same for everyone, mostly for foreign visitors. They can easily fall into the traps of fake travel agencies or may unnecessarily waste money, time and effort. To make sure it won't happen, hiring travel agents in Delhi as Ghum India Ghum stands as the best choice for them. Some important tips for choosing the best travel company are the following.
Check whether the travel company that you choose is genuine via good research.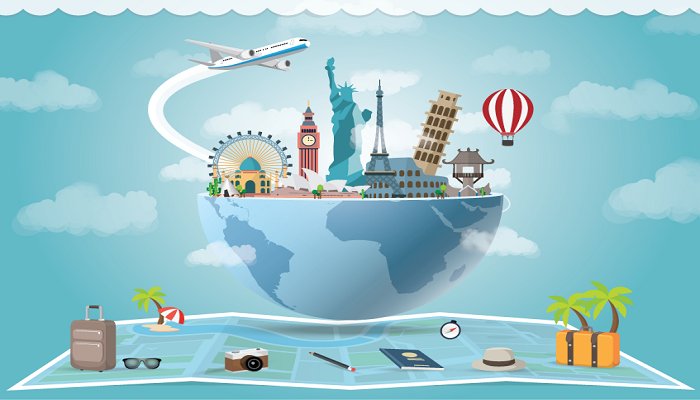 The primary thing to consider while choosing a travel company is to check whether it is genuine or not. Nowadays, all the details of travel companies are available online, which makes it easier for an individual to decide whether it is genuine or not. Good research by checking customer reviews will also provide additional knowledge for finding the best tour operators in Delhi. Choosing a high-rated agency like Ghum India Ghum (with five out of five ratings) can offer you the best results.
Try to find out whether the travel agency has enough experience with all the tourist destinations and is providing the correct recommendations.
Choosing a travel company with a well-experienced team is much more important to know the best tourist destinations. Only the experienced agents will know the beauty of a tourist destination, the facilities offered in a hotel, etc.
Ensure that the travel company holds a valid certification
Try to opt for local travel companies in Delhi Local travel agencies are also a good option for tourists because they will know the details of all the tourist destinations of a place to the slightest extent.
Check the cost of service offered by the travel agency.
While considering the cost, try to choose a travel agency that offers their service at a reasonable amount.
Choose a travel agency that has agents who are capable of fluent communication with you.
Good communication is always necessary if you want to express your interest to the tour guide. Sometimes the travel agencies may not have agents who are fluent in every language (foreign languages). So, you can avoid them at all costs to find the best travel company where you can find a suitable tour guide.
Conclusion
Choosing the best travel agency can be a hard task for many people if they don't have much idea about them. All those who are facing such a situation can make of the information provided here to find the best travel company for tours and travel in Delhi.