Delhi is India's capital city. Every year thousands of travelers visit Delhi. If you are an international tourist, Delhi is the gateway for you and the best place to start a tour of India. If you are a local traveler, Delhi is a perfect beginning for your India tour. Delhi city is the blend of many religions, cultures, many peoples, a place of many historical sites, architectures, forts, and temples.
Choosing an unreliable travel company will surely cause a lot of trouble which can affect your trip in many ways. So, it is always better to choose the best travel agents in Delhi, like Ghum India Ghum, to get the best results. Using their service will provide an opportunity for you to experience excellence.
In Delhi, there are 20 main temples, 30 museums, 3 UNESCO world heritage sites, 174 National Monuments, and many other things. As per my concern, 3 days is perfect for seeing the main sites in this city, enjoying the city vibe, and taking a short trip to nearby places.
In Delhi, there are main 3 areas: Old Delhi, New Delhi, and South Delhi. Before your Delhi tour, you must know how to spend time and utilize your full day. First, you need a good plan, where to start, which place you want to visit, where to stay, etc. If you have a proper plan, 3 days is enough for the Delhi tour.
Delhi is an iconic heritage city. 2 to 3 days Delhi tour is perfect for first-time visitors. These days visit the main sites and places, enjoy the local foods, and enjoy the city culture. Before your tour, the first thing is to book a hotel in a central location, because it's a big deal and will save your tour time. After then, start your tour.
Day 1 in Delhi
On your first day, you can explore the old city. You also can start with the Red Fort. Then visit Mahatma Gandhi Museum, Jama Masjid, Lakshmi Narayan Temple or Birla Mandir, Chandni Chowk Market, Purana Quila, etc. Just visit these places and make your tour memorable for years.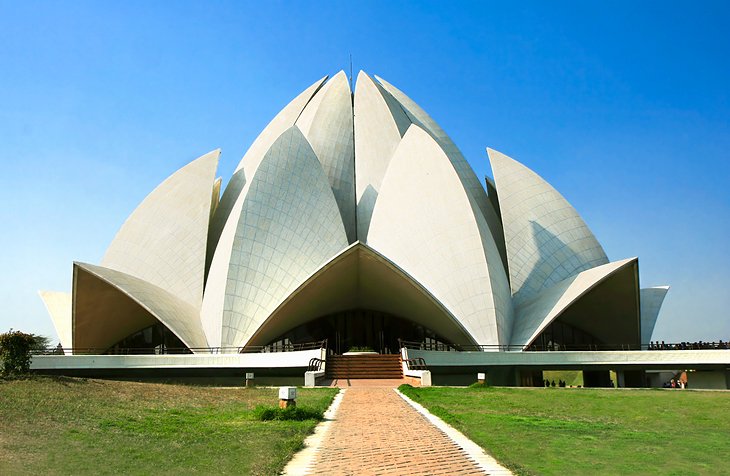 Day 2 in Delhi
 After exploring Old Delhi, the next or second-day visit to New Delhi is a perfect choice. On that day, you can start with Qutub Minar. After spending lovely moments there, you will visit other world heritage sites like Humayun's Tomb, Lotus Temple, Akshardham Temple, Rashtrapati Bhawan, India Gate, Rajpath, etc. 
Day 3 in Delhi
If you want a relaxing day after 2 busy days, then you spend your day in south Delhi. Visit other unvisited places in Delhi. You will go to the Taj Mahal if you want another busy or must-visiting day. A day trip to the Taj Mahal from Delhi is possible.
With the help of the best travel agency in Delhi, you can easily gain access to the best transportation facility. They will also have good knowledge about the best hotels and other places for food accommodation.
Other than these places, there are a lot of markets in Delhi. Sarojini Nagar market, Lajpat Nagar Market, Dilli Haat, Janpath Market, etc. You also visit these markets, do shopping, explore new things and enjoy.
If you plan for a trip to Delhi, India's capital, and wondering how many days you need to complete your tour, this article will give you a clear idea. 2 to 3 days is the perfect time for a Delhi trip. The end-of-the-day decision is how many days you want to stay in Delhi. If you think 3 days is not enough for you, you will extend your day or plan for 5 or more day trips. But generally, 3 days is enough.
Hello:-
If you'd like to chat about visit India or need help finding a holiday to suit you we're very happy to help.
Ghum India Ghum Travel Agency in Chennai, Tamil Nadu
Ghum India Ghum – Travel Agent in Delhi | Tour Operator in Delhi
Grab a cab :- Delhi's best car rental company
Ghum India Ghum team.
+91-8860139194/ +91-9971089194
info@ghumindiaghum.com / ghumindiaghum@gmail.com