This blog is on Rural Tourism in India which is playing an important role in tourism in India. Rural tourism is emerging to be of great importance amongst travellers across the world. Rural tourism is getting popular day by day because it offers a peaceful tour away from chaos and hectic life of cities.
It's famous saying that Real India is Rural India so real travelers who are coming to see real India know where real India lives. As per MOT or Ministry of Tourism in India tourism which promotes rural life, Culture, art and traditions at rural location comes under Rural tourism. Rural tourism helps the local community socially as well as economically and helps in uplifting the life of local people by creating new job opportunities. Rural tourism helps you better understand the relation between urban and rural lives like malls to bazaars, high rise buildings to Agricultural farms, Packed milk to local dairy, from concrete roads in city to village trails. Due to continuous promotions growth of Rural tourism India is visible now many Indian villages are getting featured on the tourist map of India, many of them also offering luxury accommodation options. Rural tourism in India gives you a chance to acknowledge the pristine beauty of villages and cultural brilliance. Ghum India Ghum as a leading rural tourism company in India is here with a list of top rural tourism destinations in India. We are here with a list of top places to visit on rural tourism in india.
1) Tordi Village:- This village is first on our list due to its accessibility from Delhi, This beautiful village falls under Indian Golden Triangle tour route or Enroute of Delhi, Agra Jaipur tour. Todi village comes under Udaipurwati Tehsil in Jhunjhunu District of Rajasthan. This village history goes back to the 16th century and this village was founded by a clan of the Kushwaha dynasty who ruled Jaipur and Amer. Today the descendants of this clan are spread in numbers of villages in the region. One of the Family members Mr Hemendra Thakur converted his part of palace into an amazing rural themed home stay most of his family members are only involved in running this property. Stay in Todi Village offers authentic experiences of the village and its rich culture. Best time to visit is throughout the year.
2) Hodka Village:- Hodka Village is a hot selling destination for rural tourism in India. It is famous among tourists for its rich art and crafts as well as for its strong culture. Located just 63kms from Bhuj this beautiful village plays an important role in promotion of Gujarat tourism. This village belongs to Meghwals artisans who are popular for traditional craft and embroidery. This village offers a chance to stay with the local communities in Hodka Village Resort also called Shaam-e-Sarhad or Sunset at the border. This village is also known for bird watching activities at Chhari Dhand wetlands which attracts thousands of local and migratory birds. Best time to visit Hodka village is from September to March.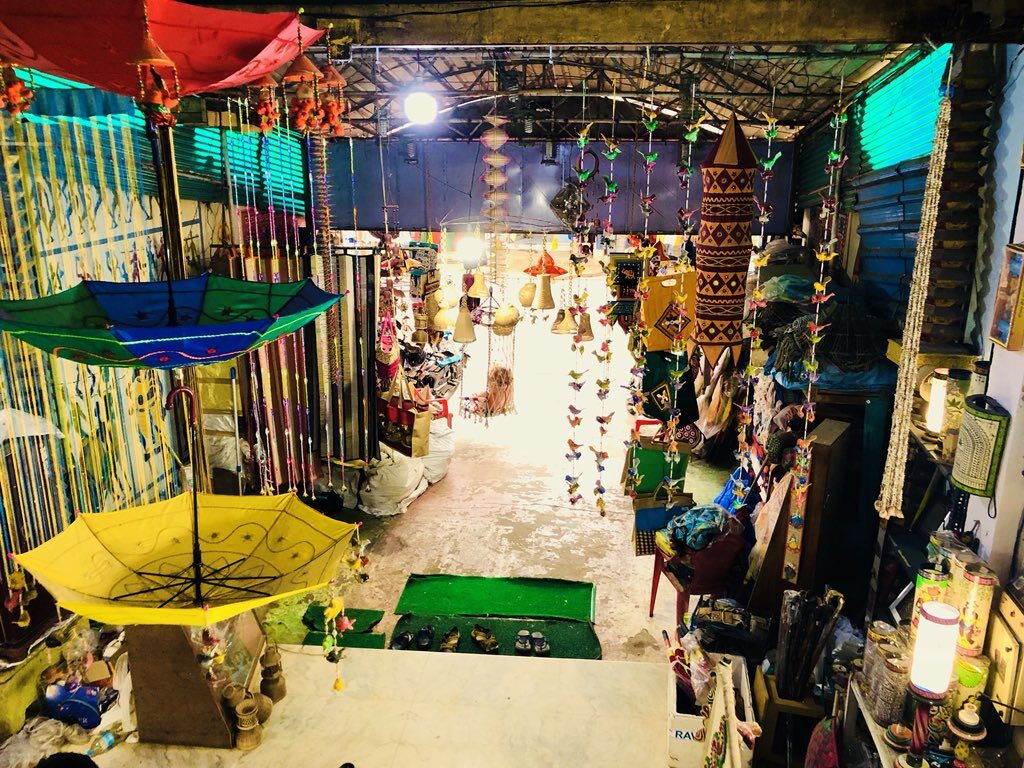 3) Pipli Village :- It is in Odisha state which is famously called as Incredible India's Best Kept Secret. Pipli village is located about 24kms from Bhubaneswar and 40kms from Puri. This heritage craft village is the best example of preserving ancient times applique art work, this village was set in the 10th century during Somavamsi dynasty. Applique work includes embroidering and stitching numbers of small pieces of cloth with depictions of flowers, animals, village scenes and other traditional designs on a larger cloth that work as the base. Tourists can watch artisans at work here and can also buy puppets, purses, wall hangings, bedspreads, cushion covers, pillow covers and many more made using this artwork. Applique artwork on heart-shaped wooden pieces is also used in the famous chariots of Lord Jagannath and his siblings during the annual Ratha Yatra. This village holds an important place on Indian Rural tourism map. Best time to visit Pipli village is throughout the year.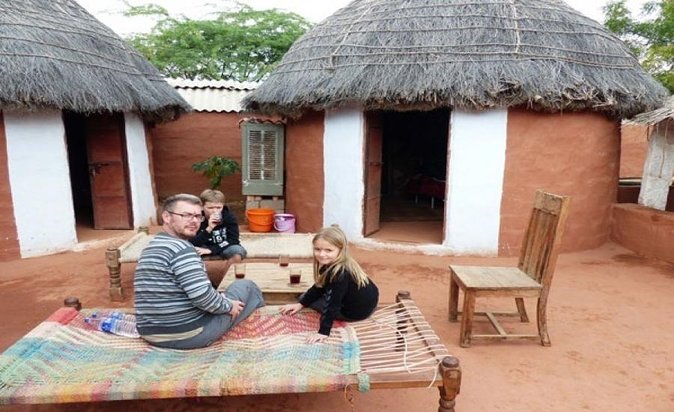 4) Bishnoi Village:- This iconic village is situated just 22kms from Jodhpur city and it holds a very important place in Rural tourism in India and Eco tourism in India. Famous Bishnoi Village Safari was founded by rajas and maharajas of the Jodhpur to offer glimpses of the rich culture and tradition of their Marwar state to Indian and foreigner guests. It also offers rural life of Rajasthan in an expanse of dry desert and swaying trees. If you are looking for Tribal tourism in India or Eco tourism in India then Bishnoi Village safari tour is the best activity for you. This village belong to Bishnoi community who are hardcore worshipper of Mother nature in all its for such as sanctity of plant and animal life. In today's world where exploitation is everywhere, this community makes all efforts to conserve the environment. Most of the Bishnoi tribes are vegetarians and worship lord Vishnu. Another place to visit near this village is Guda Bishnoi Lake due to wetland it attracts a lot of migratory birds such as domicile Cranes and endangered species of animals such as blackbucks and chinkaras. During your Bishnoi village jeep safari, you will get a chance to interact with families of potters , weavers and shepherds who have been in this trade from the last several generations. Best time to visit Bishnoi village is throughout the year.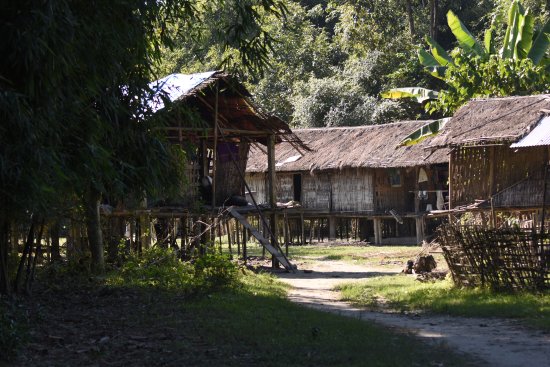 5) Majuli Village:- Majuli is the biggest river island of India situated in the mighty Brahmaputra River in Assam state. In 2016 Majuli became the first island district of India spread over 352 sq kms as per 2014, earlier it was spread over 880 sq kms but it lost significantly due to erosion. Majuli is the largest inhabited river Island in the world and has acted as a major cultural capital and the cradle of Assamese civilization for the past 500 years. Majuli river island is a place for Neo-Vaishnavite movement which was started by scholar and reformer Srimanta Sankardeva in the 15th century, he is also regarded as the father of Assamese culture. This island district is a major place for migratory birds from all around the world. There are a lot of things to do in Majuli such as watching mesmerising sunrise and sunset views, Witnessing Pottery art, Agricultural practices, Majuli on Cycle, and many more.
6) Mawlynnong Village:- This incredibly beautiful village in Eastern part of India in Meghalaya state is an inspiration for all other Indian villages, from enjoying 100 % literacy rate to getting awarded as "cleanest village in Asia" by Discover India in 2003. Mawlynnong Village is situated 170kms from Guwahati which is well connected with railway and airway and it is 73kms from Shillong capital city of Meghalaya. Exploring in the living root bridge, witnessing village life and interacting with friendly villagers, seeing the surreal beauty of the nearest waterfalls are some of the best things to do in Mawlynnong. Best activity at Mawlynnong village is enjoying a breathtaking panoramic view of Bangladesh and nearby villages from top of a Skywalk. This village is famous among tourists for its cleanliness, friendly locals, women empowerment, beautiful landscapes and natural root bridge. Mawlynnong is the best brand ambassador for swachh bharat in India or Clean India.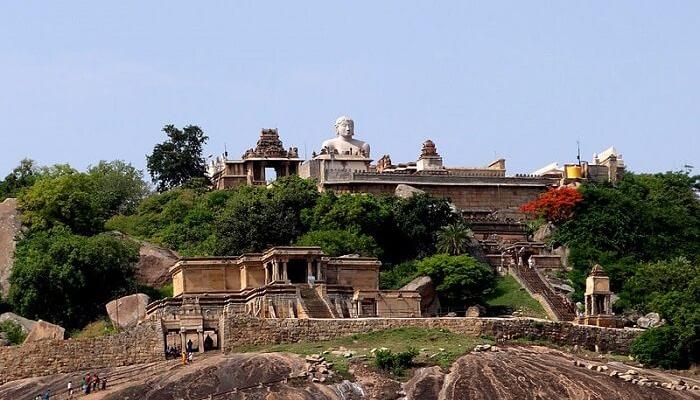 7) Kokrebellur Village:- This is another inspiring village of India situated in Mandya District of Karnataka state. While we are seeing a decrease in numbers of birds in cities where as in this village both birds and humans can co-exist with happiness. Kokrebellur village is famous for Chirping birds of rare species in each backyard, numbers of nests on each tree. This village works as a haven to endangered birds such as painted storks, spot-billed pelicans. This village acts as one of the 21 breeding sites of these birds in India. So when you travel from Bangalore to Mysore or vice versa you can visit this iconic village and the best example for eco tourism in India.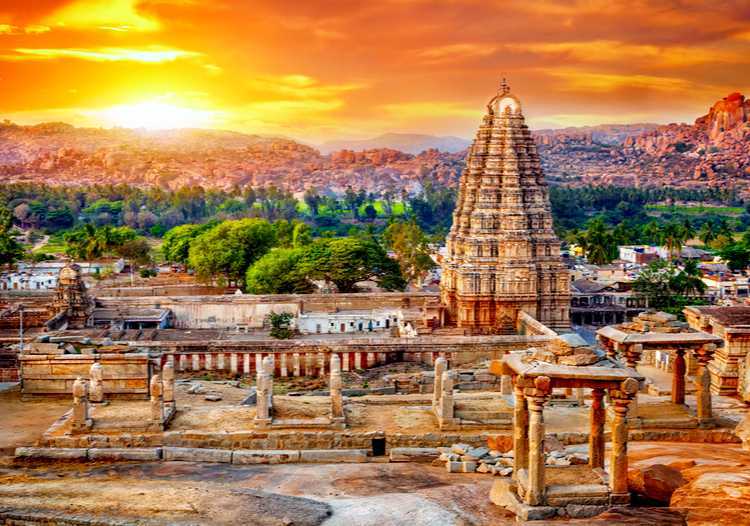 8) Hampi Hampi:- is a historical city in Karnataka state situated on the banks of the Tungabhadra River, Hampi acted as the capital city during the Vijayanagara Empire which was founded by Harihara and Bukka in 1336. Now you will find the ruins of the monuments here. Hampi is UNESCO world heritage site, this heritage city is "World's Largest Open air Museum" spred over 29 sq kms. It surprises its visitors with ancient hindu architecture. During peak of Vijaynagar Empire Hampi was bigger than Rom.
In post Covid-19 world people will be more keen to live closer to mother nature and also go for rural tourism to avoid crowded place and where they can learn more about how to live happily even with limited resource. You can book your cabs in North from GrabACab which is a car rental company in delhi . You can use the noida hotel for your stay which is a budget hotel in Noida
Hello:-
If you'd like to chat about visit India or need help finding a holiday to suit you we're very happy to help.
Ghum India Ghum Travel Agency in Chennai, Tamil Nadu
Ghum India Ghum – Travel Agent in Delhi | Tour Operator in Delhi
Grab a cab :- Delhi's best car rental company
Ghum India Ghum team.
+91-8860139194/ +91-9971089194
info@ghumindiaghum.com / ghumindiaghum@gmail.com