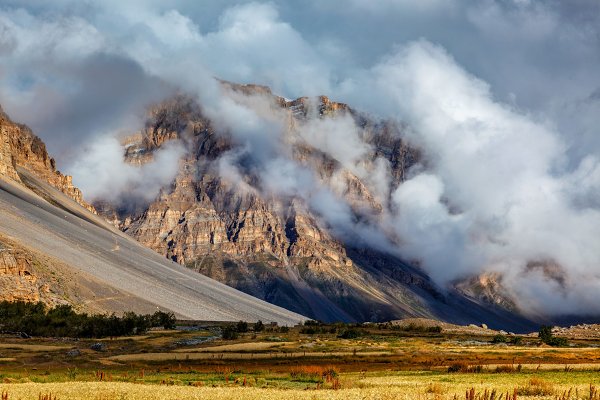 Himachal Pradesh is one of the  most visited states of India and it is always among top 5 indian states which attract most tourists in India. Himachal Pradesh tourism have offering something for everyone so its popular destination amongst honeymooners, for Family Holidays, famous among backpackers in India, solo travellers where you can have best me time in India, landscapes of Himachal is best backdrop for photographer to travel to Himachal, It offer huge numbers of adventure sports activities for adventure lover travellers. If you love spending time in mountains then Himachal Pradesh tour is for you in India. Ghum India Ghum which is a travel agent in Delhi or tour operator in Delhi is here with a list of best valleys in Himachal Pradesh tourism which make Himachal Pradesh different from other Indian states. Due to these beautiful valleys and range of Himalayas which are major source of attraction of Himachal Pradesh which are available all across state.
1) Solang Valley
Solang valley is first on our list situated near Shola village and in between Rohtang Pass and Manali city which is 14kms from here, Solang valley is major places for winter sports in Manali and Adventure sports in Manali, most of the time Solang valley is surrounded and covered by snow. Solang name derived from Shola Village and Nullah a famous water stream situated in Kullu Valley. Solang is also know as resort town due to camps and beautiful resort situated around it. The most common sports offered in Solang are paragliding, parachuting, Zorbing, skating and many more. Solang valley is one the major place to visit in Manali.
2) Spiti Valley
Spiti valley is 2nd on our list, Spiti valley is famous mountain desert in India. Situated in The Lahaul and Spiti district of Himachal Pradesh, India. The word Spiti means in the middle or Middle land, Spiti valley falls in between India and Tibet so from ancient time it is called as Spiti. Spiti valley is barren area situates at an elevation of more the 4270 meters. It homes to iconic Kibber Wildlife Sanctuary and Pin Valley National Park which are famous for Himalyan wildlife such as snow leopard, Red fox, Brown bear and many more. Spiti Valley tour package is major tourism for Himachal Pradesh.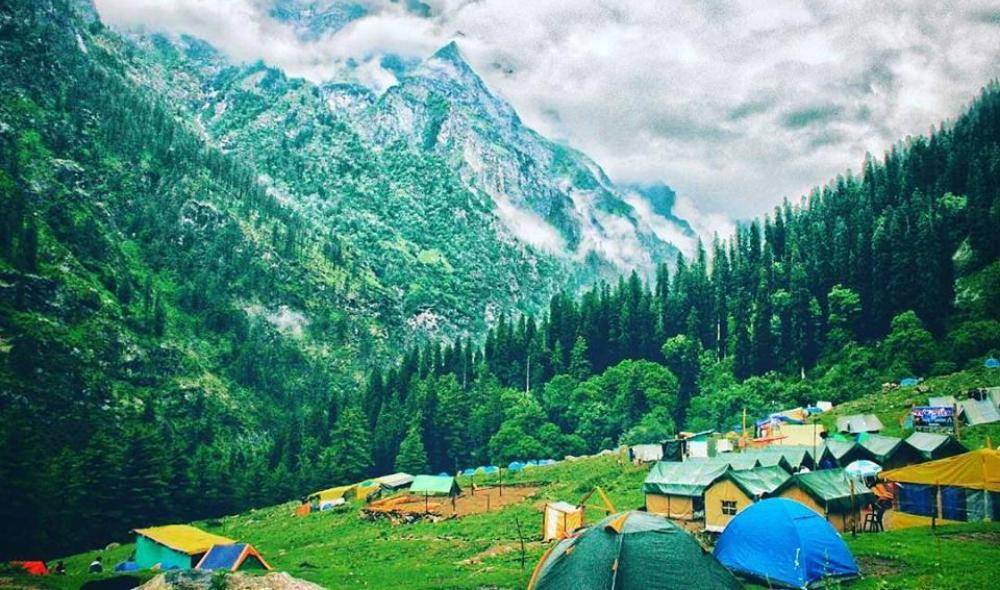 3) Parvati Valley
Parvati Valley is third on our list and this beautiful valley goes to Manikaran and beyond. Parvati valley enter the Beas river and stand as a staunch among the mountain ranges Himachal. This valley is famous for doing farming of marijuana or Charas, this valley is one of the most happy place for cannabis lovers. Parvati valley is important famous place on Hippie trail in India. It homes to famous villages likes Malana and Tosh. Parvati valley tourism or tosh village is famous among youngster for its beautiful landscapes.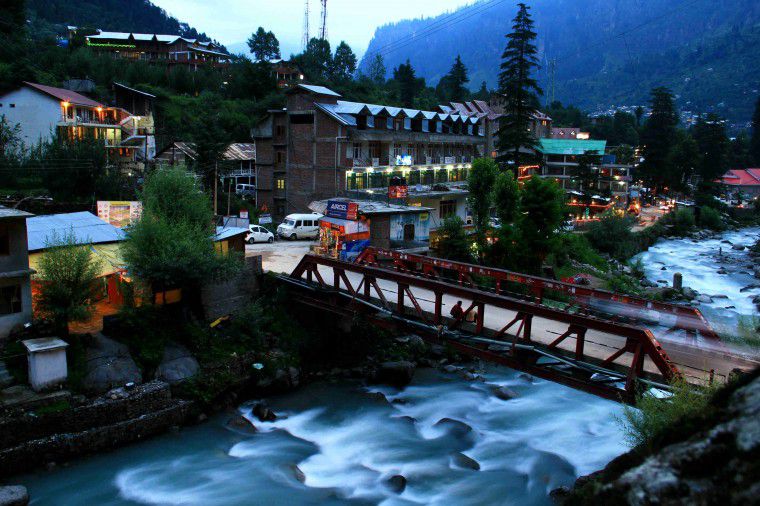 4) Kullu Valley
Kullu valley due to its scenic beauty is fourth on our list, Kullu valley is bless with spectacular Landscapes. Kullu valley is formed by Beas river in between Mandi and Larji. Kullu valley is famous amongst traveller for Ancient temples of Hindus, Sikh and Buddhists, gigantic hills surrounded by deodar, Pine forest and never ending apple orchards. Kullu valley is major sightseeing point on Manali trips from Delhi, Kullu offers one of the best white water river rafting experience in India. Kullu is famous for markets too and it is quite close to Old Manali.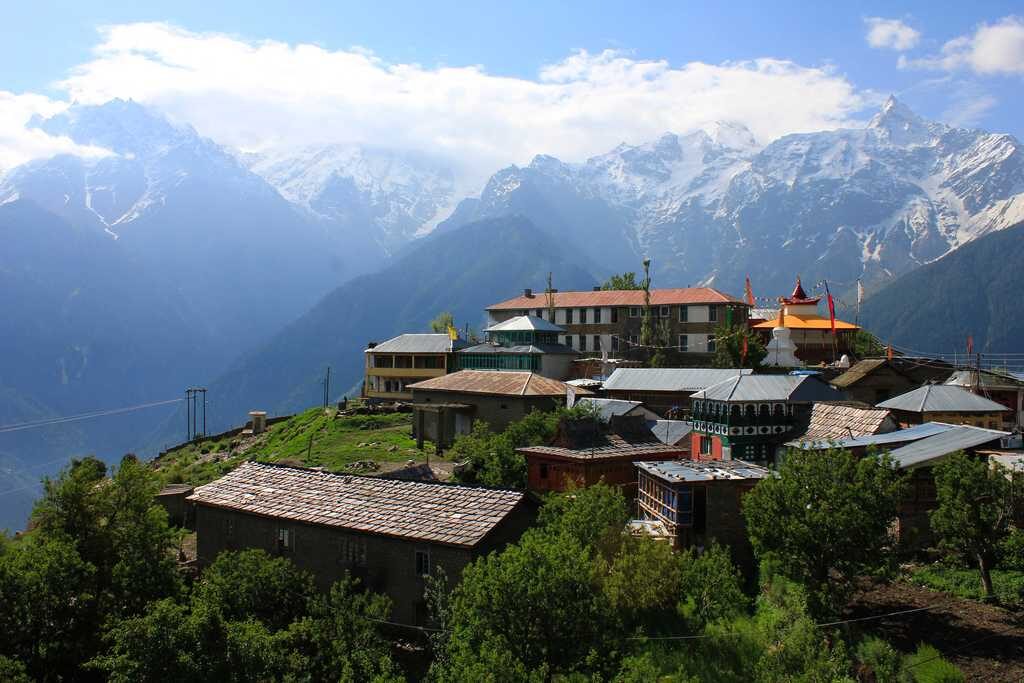 5) Kinnaur Valley
Kinnaur valley which is regarded as land of Gods commonly among locals is 5th on your list. This beautiful valley is in Kinnaur district with its headquarter as Reckong Peo, and Reckong Peo tour is quite famous among tourists. Kinnaur Valley is great example of coexistence of both India and Tibetan civilisation. Kinnaur is surrounded by three majestic mountains Great Himalayas, Dhauladhar and Zanskar, Kinnaur valley act as one of the gateway to Tibet Kingdom from ancient times. You will find most of the local dressed in their traditional attires and Kinnaur tourism is famous for its warm hospitality. Kinnaur is famous for more than 1000yrs old monasteries and ancient shiva temple on Kinnaur Kailash mountain. Entire Himachal Pradesh is beautiful but Kinnaur tour is altogether different experience. Kinnaur Kailash mountain, Robber's cave and Nako lake are major Kinnaur tourist places.
Hello:-
If you'd like to chat about visit India or need help finding a holiday to suit you we're very happy to help.
Ghum India Ghum Travel Agency in Chennai, Tamil Nadu
Ghum India Ghum – Travel Agent in Delhi | Tour Operator in Delhi
Grab a cab :- Delhi's best car rental company
Ghum India Ghum team.
+91-8860139194/ +91-9971089194
info@ghumindiaghum.com / ghumindiaghum@gmail.com