Take a break from your hectic daily routine and plan a vacation in the Mother's nature lap in post Covid19 world. For soul searching, for seeking freshness, for Calmness, beauty of Indian State Kerala is the best suited destination for you. We are going to take you to the hidden beauty of Kerala in the form of waterfalls which are generally not on tour itineraries for Kerala. Here we are with five famous waterfalls of Kerala, Waterfall teaches us how to 'go with the flow'. Most of the waterfalls are around in Kochi.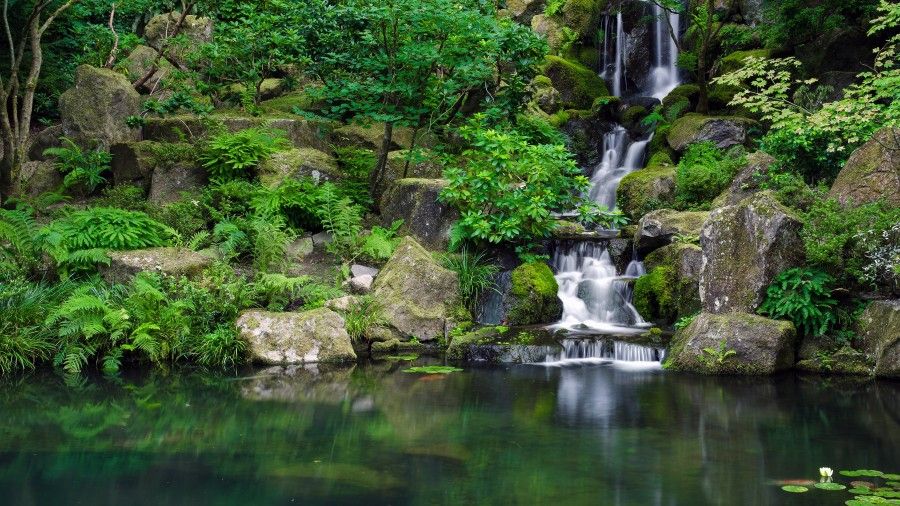 Ghum India Ghum being a leading travel company in Delhi as well as a travel agent in Delhi, We are taking all necessary steps for safe vacations. By providing all covid19 safety gear on arrival at the starting destination. We personally check all hotels how they are following Covid19 safety measures, such as room sanitisation, social distancing, uses of protective gears, temperature check and other measures
1. Areekkal Waterfall
2. Athirapally Falls
3. Vazhachal Waterfall
4. Thommankuthu Falls
5. Cheeyappara Falls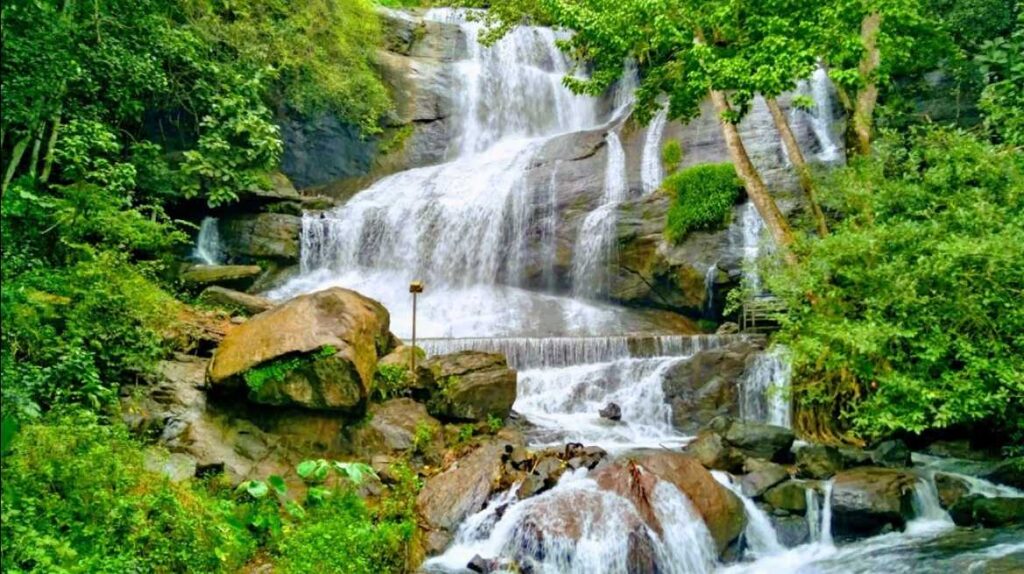 01. Areekkal WaterfallSituated at 35kms from Kochi at Pampakuda panchayat falls between Piravom – Muvattupuzha route. It is surrounded with lush greenery with small settlements, Areekkal Waterfall is regarded as one of the best waterfalls of Kerala. Shimmering water falling around from 100 feet, dense forest and rubber plantation in the backdrop surprises the visitors and stunning pics of this waterfall have gone viral on social media and become talk of the town. Best part about this fall is it is less crowded, amenities are not much developed around this fall. Don't forget to see this must visit place on your next Kerala holiday package.
02. Athirapally Falls Situated 60kms from Thrissur district of the Kerala state and Athirapally Falls is one of the most famous waterfalls of India without any doubt. The water coming from atop rocks from the famous Anamudi mountains of the Western Ghats water here appears as white snow foam is a visual delight for everyone and provides a treat to the mind and eyes. This fall is famously called Niagara Falls of India or Bahubali fall. Athirapally fall is 80ft high and 330ft wide which make it the largest waterfall of Kerala. Entire fall with its breathtaking beauty and its stunning backdrop keep you speechless and you will want to spend as much time as possible in lap of mother nature, there is a pool situated at the top of the falls where you can sit down, relax and enjoy the view. Must include Athirapally Falls tour on your next kerala vacation package. 
3. Vazhachal Waterfall Located in Athirappilly Panchayath 60kms from Thrissur and 5kms from Athirapally Falls in Kerala, Fall is a major tourist attraction even locals come here for picnics with family. Fall is situated on the Chalakudy River near the Vazhachal Forest Division and at the edge of the Sholayar ranges. There are very well arranged sitting arrangements  from where you can admire its beauty of nature from a distance. Request your best tour operators in Kerala Ghum India Ghum to add this on your itinerary.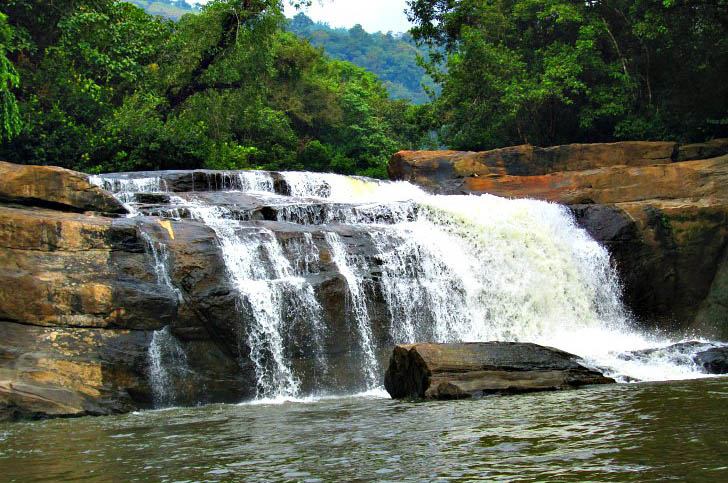 4. Thommankuthu Falls located in Thodupuzha Thaluk in Idukki District of Kerala . It is a famous tourist place of Kerala and one the important attraction of eco-tourism in Kerala. It is situated in the southern most part of the Western Ghats mountain range.T his waterfall forms a pool at the bottom and apart from the stunning beauty, this place offers a variety of other activities such as boating, fishing, and many more. Add this mesmerising waterfall on your upcoming Kerala tourism tour.
5. Cheeyappara Falls This beautiful fall is located on Kochi – Madurai Highway in the Idukki district of Kerala and it is easily accessible. It is one of the largest fall of the Kerala, surrounded by a dense trees which home to several rare species of plants and animals. This Waterfalls famous for the lush greenery surrounding it and is a lovely picnic location. Ghum India Ghum which is best travel agent in Kerala have best deals for Kerala tour packages.
Hello:-
If you'd like to chat about visit India or need help finding a holiday to suit you we're very happy to help.
Ghum India Ghum Travel Agency in Chennai, Tamil Nadu
Ghum India Ghum – Travel Agent in Delhi | Tour Operator in Delhi
Grab a cab :- Delhi's best car rental company
Ghum India Ghum team.
+91-8860139194/ +91-9971089194
info@ghumindiaghum.com / ghumindiaghum@gmail.com