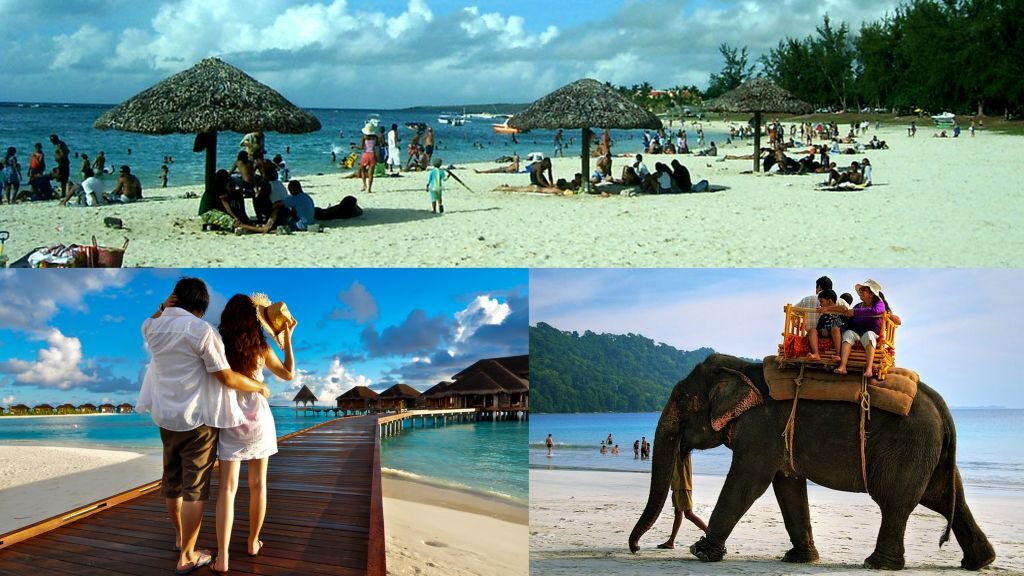 The beautiful Andaman and Nicobar Islands are territories of India in the Bay of Bengal which consist of around 300 islands. Out of these islands only few are opened for Andaman tourism purposes. Islands of Andaman have pristine beaches with crystal clear blue waters, they have white sand beaches, one of the Mangroves forests, Lime caves and Unexplored Coral reefs in Andaman which have amazing marine lifes which are famous centre for Scuba Diving in Andaman and Snorkelling sites in Andaman. Apart from Beaches Andaman have world class water sport activities, Luxury resorts in Andaman, Beach side cottages in Andaman, Andaman Islanders tribes, Seafoods of Andaman, Local Handicrafts market of Andamans with all these combination one of the best tourist destination is Andaman in India. For Honeymooners Andaman is the best Holiday destination in India because it offers breathtaking sunrise and sunset views with Shimmering blue water beaches, Time spent with these in backdrops is going to stay for lifelong. Ghum India Ghum being the leading travel agent for Andaman and tour operator for Andaman, We are here with a list of places to visit in Andaman Island, Things to do in Andaman, Top tourist places in Andaman Island.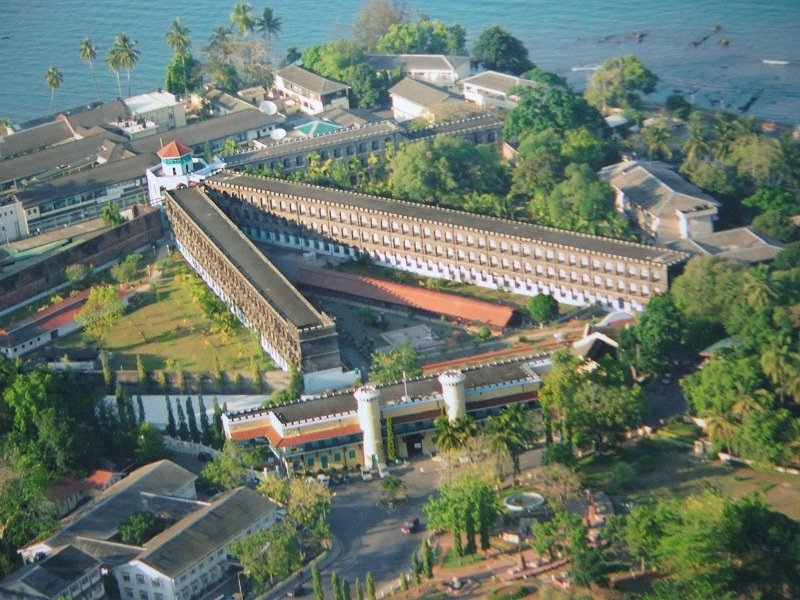 1) Cellular Jail :-
This historic Jail is situated in capital city Port Blair and major sightseeing point in Port Blair. Many brave and famous Indian freedom fighters were jailed here during British India rule in India. Batukeshwar Dutt, Vinayak Damodar Savarkar and Yogendra Shukla are names of few brave Indian freedom fighters who served their jail term here. Now this Jail also has a museum where you can witness difficulties with which freedom fighters went through. Don't forget to see the Light and Sound show in Evening.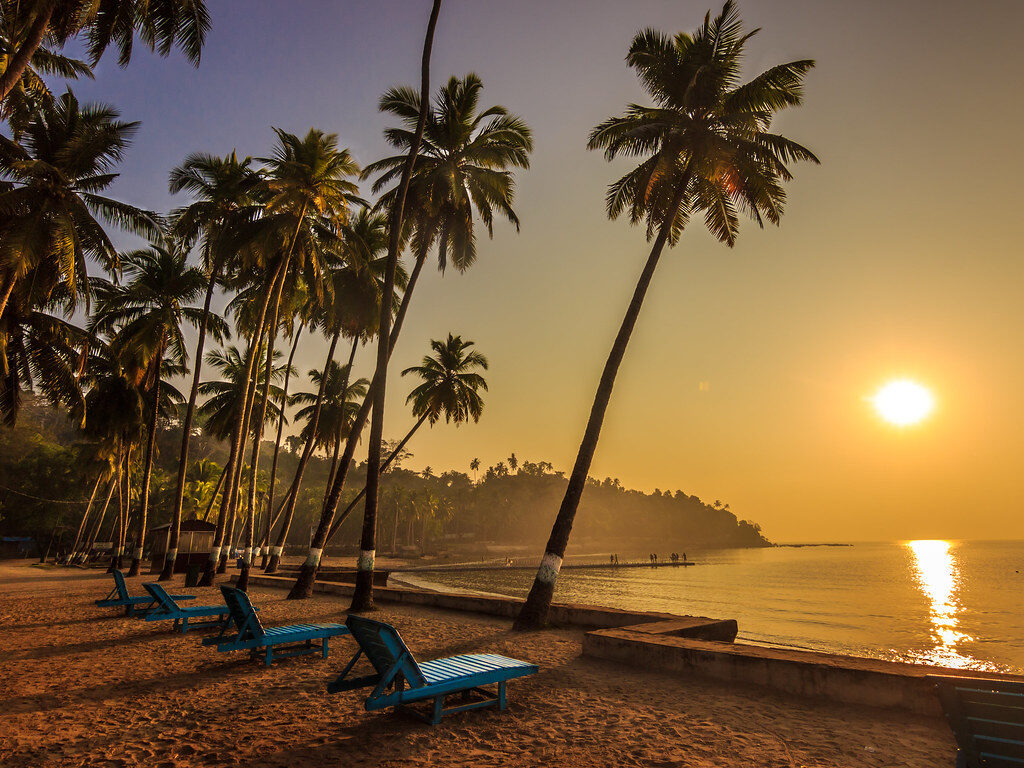 2) Corbyn Cove Beach
This is the most visited beach of Andaman and most commercialised beach of Andaman. It is the main Place for water sports activities in Port Blair. This beach is situated 6kms from the city centre, this beach definitely fall under best beaches in Port Blair. Corbyn Cove is a beautiful beach with the coconut-palm fringed and this beach is a perfect place to spend quality time with loved one by going for swimming and sun-basking.
3) Samudrika Marine Museum
This is a Museum situated in capital city Port Blair and Museum is dedicated to Marine life and to create awareness on several marine life and oceanic environments. The museum is run and operated by the Indian Navy. The museum is divided into five sections which concentrates on 1) Rich history of Andaman Islands 2) Important Geographical information 3) People of Andaman 4) Archaeology and 5) Marine life. This is a must visit point in Andaman if you are visiting with your kids.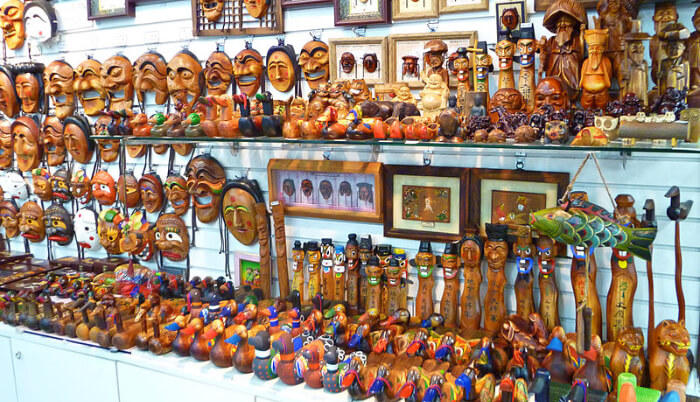 4) Sagarika Emporium
Visit Sagarika Emporium which is a government-run market situated in Port Blair which offers several types of Local goods such as handicrafts, carvings, furniture, tribal masks, lampshades made from Coconut shell, things made from mother-of-pearl, seashells, Souvenirs and many more all at fixed rate.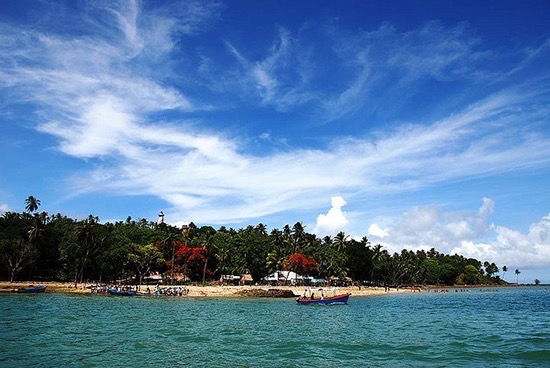 5) North Bay Island
North bay Island is a few kms from Port Blair and situated opposite of Ross Island you can reach here by ferry from Port Blair or Ross Island. This island is famous for its beautiful beaches with underwater coral reserves and several types of fishes . North Bay is one of the uninhabited islands of Andaman Island and this island is one of the most visited one. The North Bay island is also famously known as the Coral island due to its unexplored Coral. North Bay is one of the main places for water sport activities in Andaman such as Scuba diving, Snorkeling, Water Glass boat ride etc.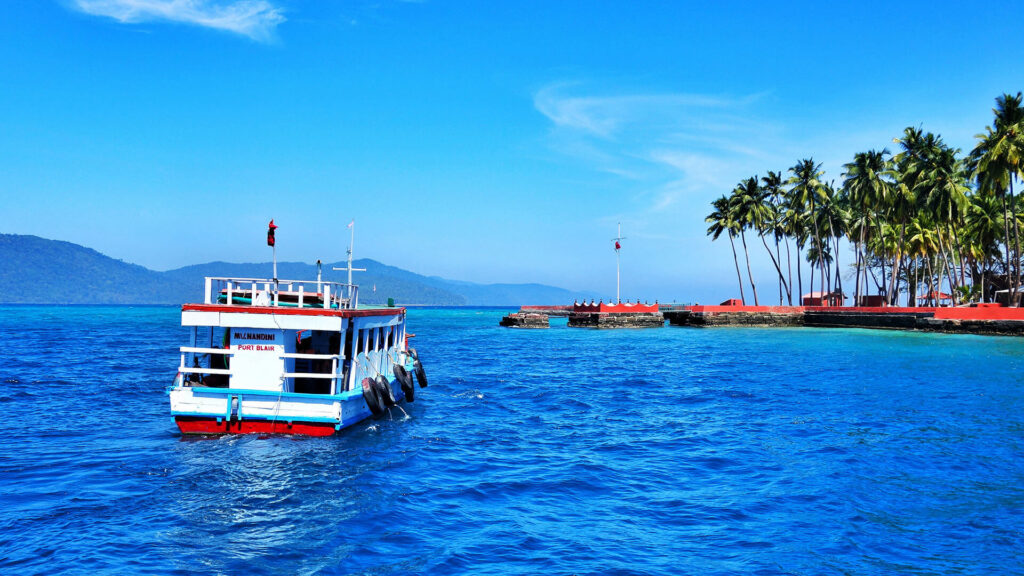 6) Ross Island
Netaji Subhash Chandra Bose Island, previously called Ross Island, is one of the most famous island of the Andaman Islands. Ross island is located 3kms east of Port Blair city you can reach here by boat only. Before Port Blair Ross island was capital for Andaman and Nicobar islands so you will find many colonial structures, Things to do in Ross Island are explore the Ruins, May attend the Light and Sound Show in evening, Visit the Sanctuary where will find lot of rabbits and deers, also explore the man-caves.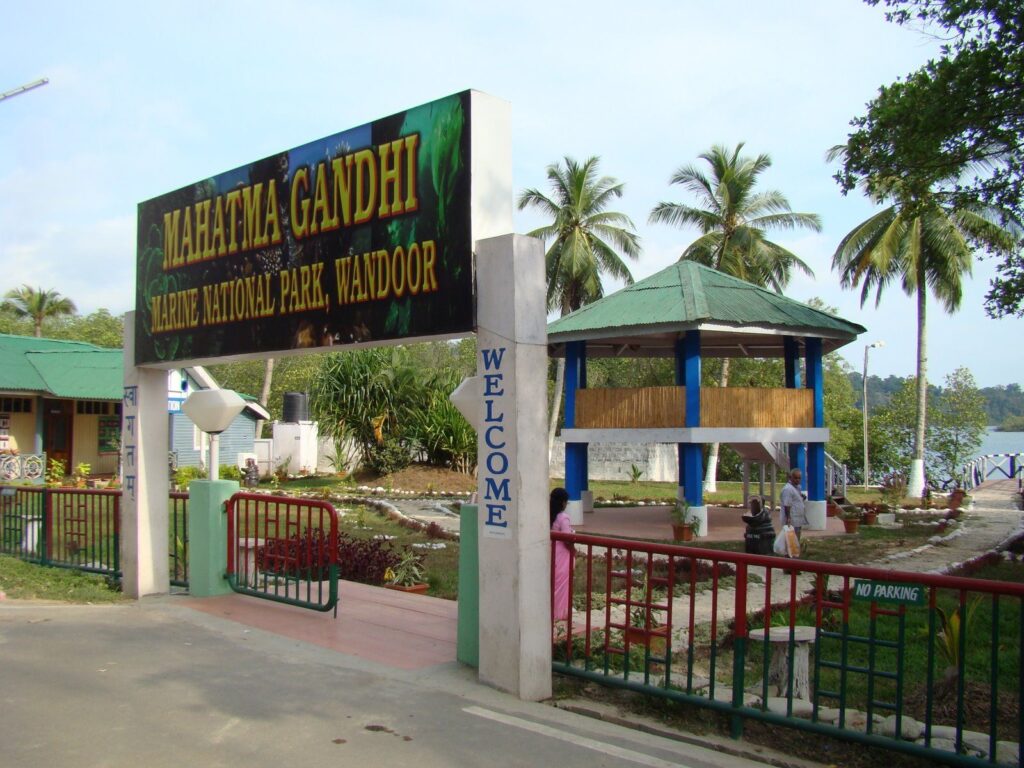 7) Mahatma Gandhi Marine National Park
Mahatma Gandhi Marine National Park is situated 29kms from capital city Port Blair near the wandoor area of the Andaman Islands, spread over an area of 281.5 square kms. This national park was created mainly to protect marine life, sea turtles and corals. It has an open sea, several creeks and 15 islands comprising small and big one. Mahatma Gandhi Marine National Park also offers water sport activities in Andman here tourists can witness rich marine life through glass bottom boats, or opt for scuba diving and snorkeling. Best option from here is a tour of Jolly Buoy Island or Red Skin Island by ferry where you are allowed to spend a maximum of two and a half hours. This best suited day trip from Port Blair.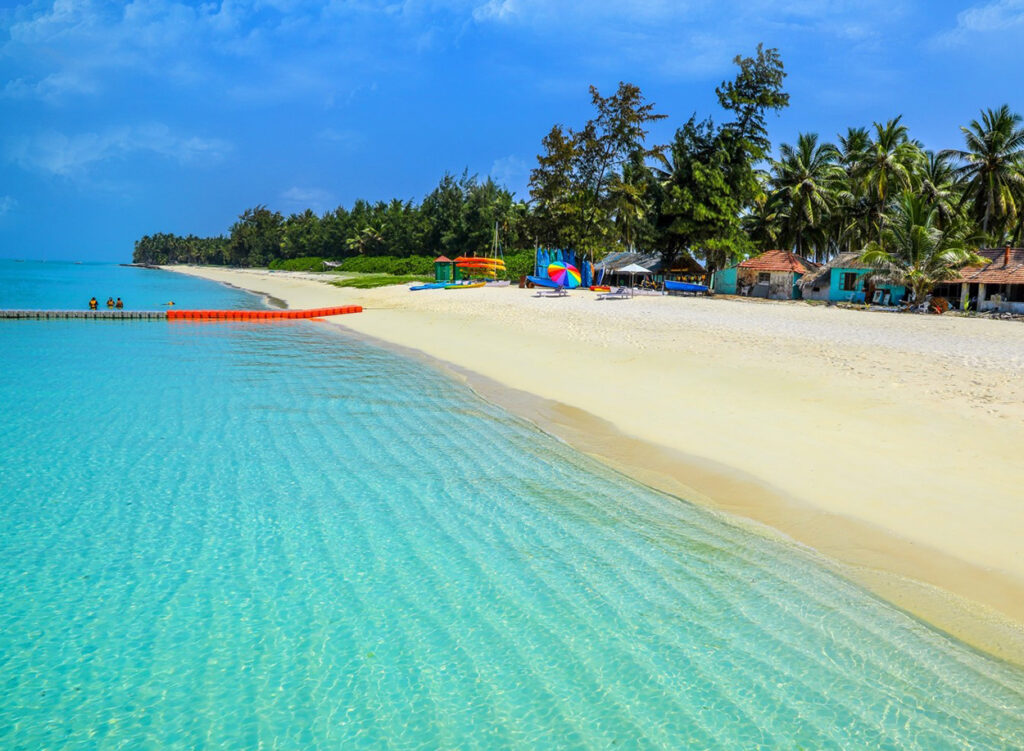 8) Jolly Buoy Island
Jolly Buoy is a stunning island Located at 30 kms from another beautiful the Wandoor Beach, Jolly Buoy Island is a very small islet situated in South Andaman and it comes under Mahatma Gandhi National Park's Marine Sanctuary which is a preserved area and protected area by the administration of Andaman and Nicobar islands. As you know that this island falls under a protected area, so the entire island is a no plastic zone and all visitors are needed to submit all plastic items before entering the island.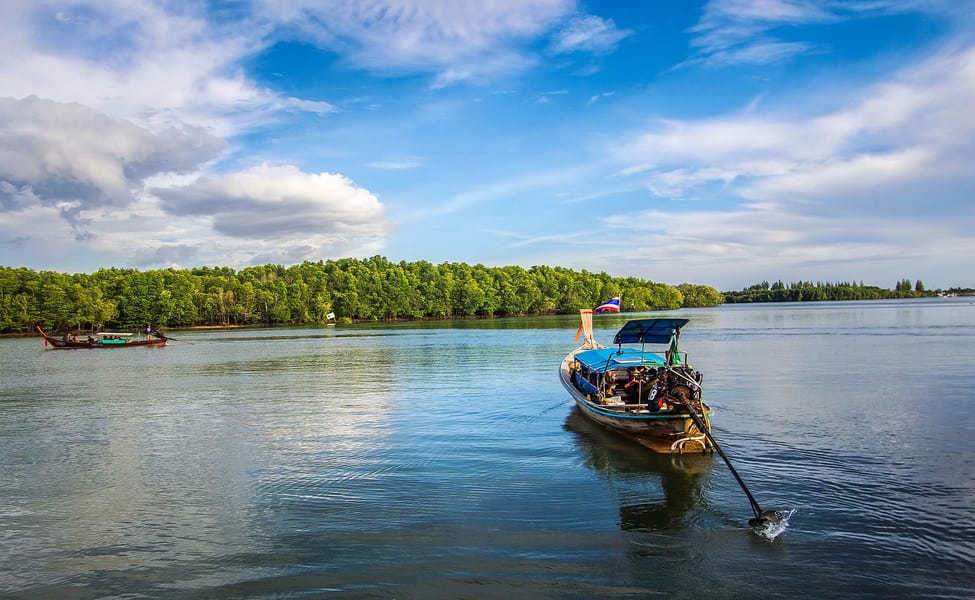 09) Baratang Island
Baratang is a small beautiful island located 101kms from Port Blair by road and situated in between South and Middle Andaman island. Baratang Island comprises Mangrove creeks, beautiful beaches, mud volcanoes and limestone caves which glorify the landscape of the spectacular islands. famous places to visit in Baratang are Mud Volcano, Limestone Caves and Parrot Island.
10) Ross and Smith Diglipur
Ross and Smith Island is one of the most offbeat destinations of Andaman Island and it is heaven for adventure lovers and nature lover tourists. Ross and Smith Island is situated in Diglipur under North Andaman which is almost 300kms from capital city Port Blair. People want to visit Diglipur only to discover the mystery behind Ross and Smith island, how anyone can walk from one island to other island when there is the open sea in between. Ross and Smith island Andaman is creating a lot of buzz on social media nowadays due to some amazing area view pics of Ross and Smith island island separated by a sandbar and surrounded by crystal clear open sea waters. On arrival here during low tides you will see the sand bar connecting these two islands, you can walk easily on it to reach from one island to the other. Thing is during high tide the same sand bar is covered completely and you will witness two totally different islands which make this stunning place look illustrious. All Tourists need a forest permit to visit Ross and Smith Islands which one can get easily from the Forest Office at Diglipur. To reach Ross and Smith you need to board a pre-booked ferry from Arial Bay jetty in Diglipur to reach Ross and Smith Island which will take hardly 25 to 30mins and after staying there for a few hours you need to come back to Diglipur same way, no night stay is allowed at Ross n Smith Islands.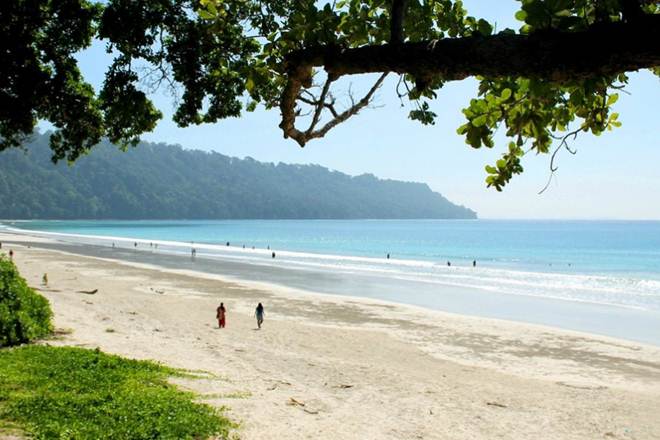 11) Radhanagar Beach-
Radhanagar beach or beach no-7 is not only beautiful beach of Andaman and India but it is regarded as best beach of Asia and same was mentioned in The Time magazine in 2004. From Entering the beach you witness its beauty covered with huge tropical forest one side and Crystal clear water on the other side. It is situated at 11kms from Havelock jetty point. It is best beach to take dip in sea in all Andaman. Luxurious Taj Havelock resort is also situated at one end of this beach. Book your luxurious resorts in Andaman with Ghum India Ghum.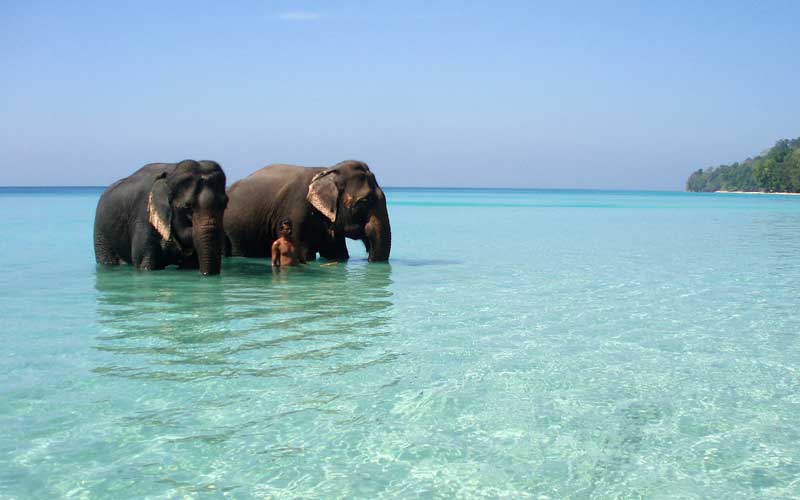 12) Elephant Beach
Elephant beach is 2nd most popular tourist point in Havelock after RadhaNagar beach, it is famous for its lively coral and Elephanta is main place for water sport activities in Havelock, Scuba diving in Havelock at Elephant beach is regarded as best scuba experience in Andaman Island. You can reach this Elephanta beach from Havelock by boat which is most convenient way and other way is difficult trek via forest which is quiet common among locals.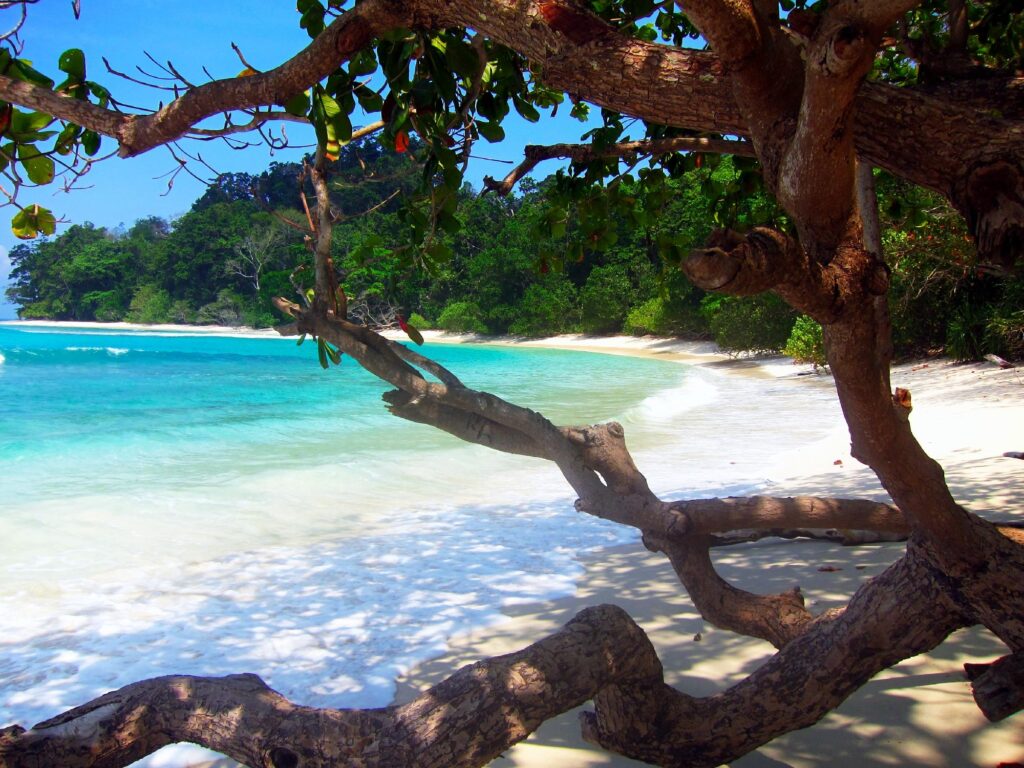 13) Kalapathar Beach
This is small beautiful beach in Havelock island situated 6.5kms from Havelock jetty, this beach definitely fall under best beaches in Havelock and it is named after near village, It is less crowded than other beaches in Andaman so water here is more clear and blue in colour and it is picture perfect beach in Andaman. This beach have one of the best sunset view in Andaman so always try to visit this beach in evening so that you can witness the stunning sunset views.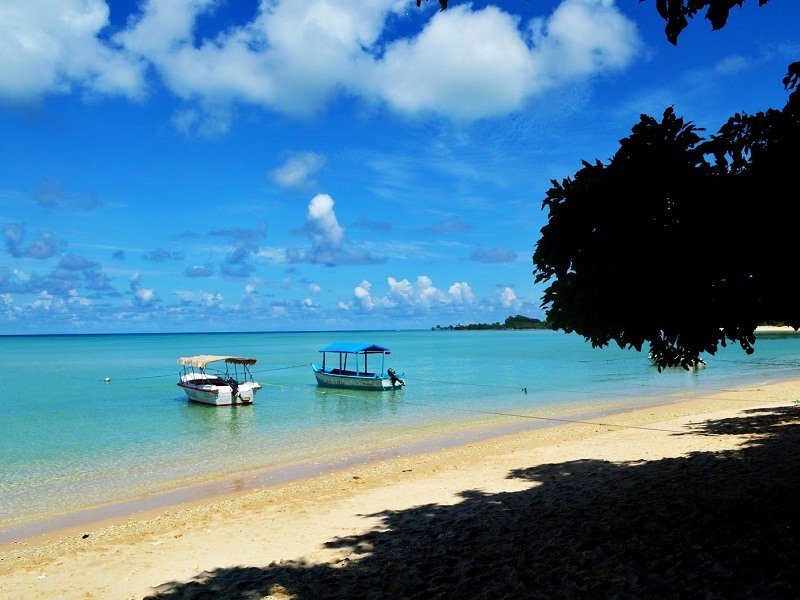 14) Bharatpur Beach
This beach is nearest beach from Neil Island Jetty point and one of the best beaches in Neil Island. Bharatpur Beach is most commercialised beach of Neil Island and main attraction for water sport activities in Neil Island here you can opt for Jet Skiing, Glass Bottom Boat Rides, Snorkeling and Scuba diving in Neil island along with enjoying beauty of this beach.
15) Laxmanpur Beach
What to say about this beautiful beach Laxmanpur Beach in Neil island is regarded as second best beach in Andaman. This beach is in triangular shape and surrounded by forest one side and clear blue water on the other side. Laxmanpur Beach have best sunset view in Neil Island you can enjoy this amazing view with your family and loved one on your next Andaman tour package.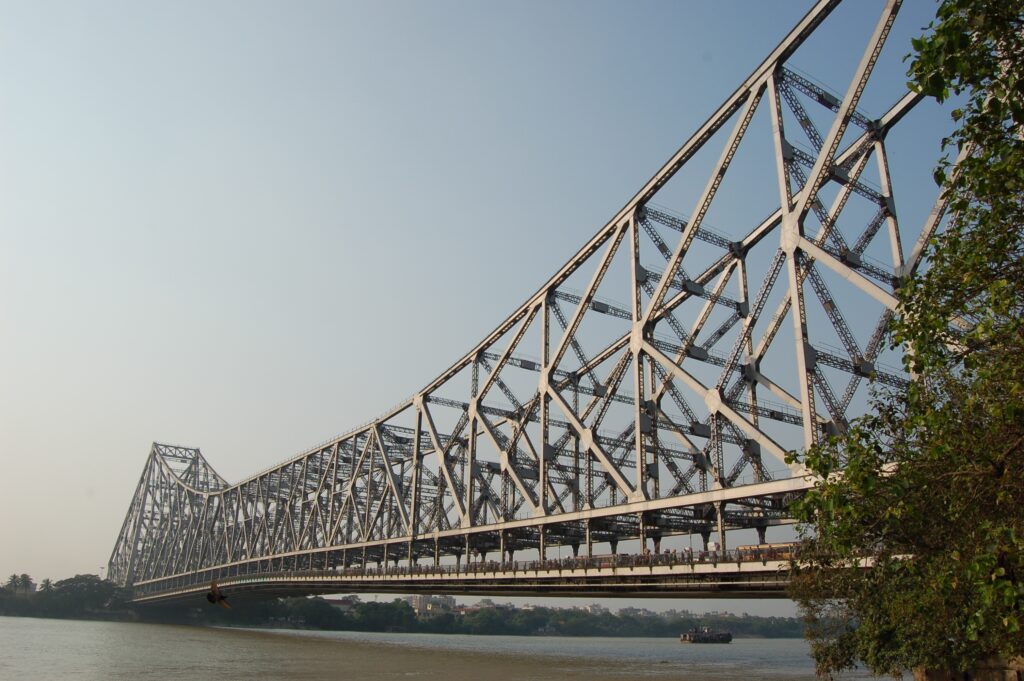 16) Howrah Bridge
Iconic Howrah Bridge Bridge is Neil Island is Natural rock formation beach named after famous Howrah Bridge of Kolkata, West Bengal. This Amazing structure is situated at Laxmanpur beach 2 and Howrah bridge formed due to several years of water flow from the rocky hills nearby. Howrah Bridge most famous selfie Point of Neil Island as well as of Andaman Island.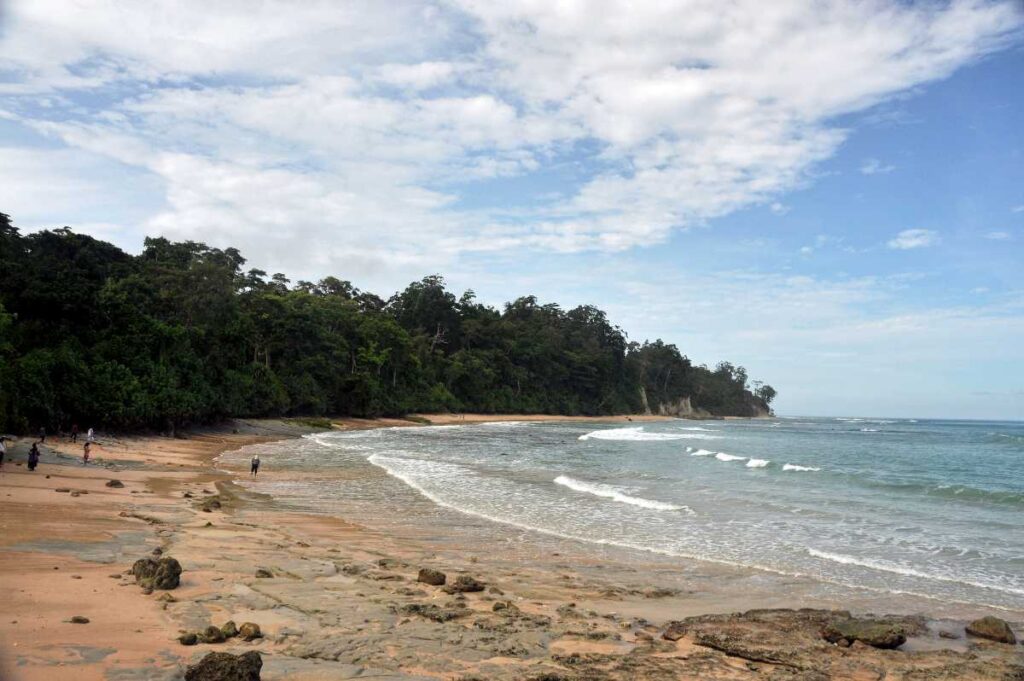 17) Sitapur Beach
Sitapur Beach in Neil Island is famous for its spectacular sunrise view and regarded as one of the best Sunrise view point in Andaman. Sitapur Beach has rocky shore and not good for Swimming, But most of the Luxurious hotel in Neil Island are situated in around this beach and Sitapur beach is the second most visited beach of Neil Island after Laxmanpur beach.
Author: Ghum India Ghum ‍- Authentic, real and correct information about the Andaman Islands designed by local Andaman trip experts
Hello:-
If you'd like to chat about visit India or need help finding a holiday to suit you we're very happy to help.
Ghum India Ghum Travel Agency in Chennai, Tamil Nadu
Ghum India Ghum – Travel Agent in Delhi | Tour Operator in Delhi
Grab a cab :- Delhi's best car rental company
Ghum India Ghum team.
+91-8860139194/ +91-9971089194
info@ghumindiaghum.com / ghumindiaghum@gmail.com