Neil is the third most popular island of Andamans and it is known for its unmatched biodiversity and hugely dense tropical forests. Its never ending greenery, white sand beaches and exceptionally rich coral reefs are going to take away your breath. Situated at 37kms from capital city Port Blair you can reach Neil by ferry from Port Blair and Havelock. Neil is now known as Shaheed Dweep, which is a beautiful small island spread over an area of 13.6 square kms. It is blessed with many rock made natural bridges which are one of the main attraction points of this island along with pristine beaches. This island is less crowded, less commercialized and it is perfectly suited for those who prefer a relaxing and luxurious vacation in Andaman. Far from the maddening crowd this place is serene. Ghum India Ghum, which is a leading travel agents for Andaman or Travel agency for Andaman is here with a list of places to visit in Neil Island or Things to do in Neil Island.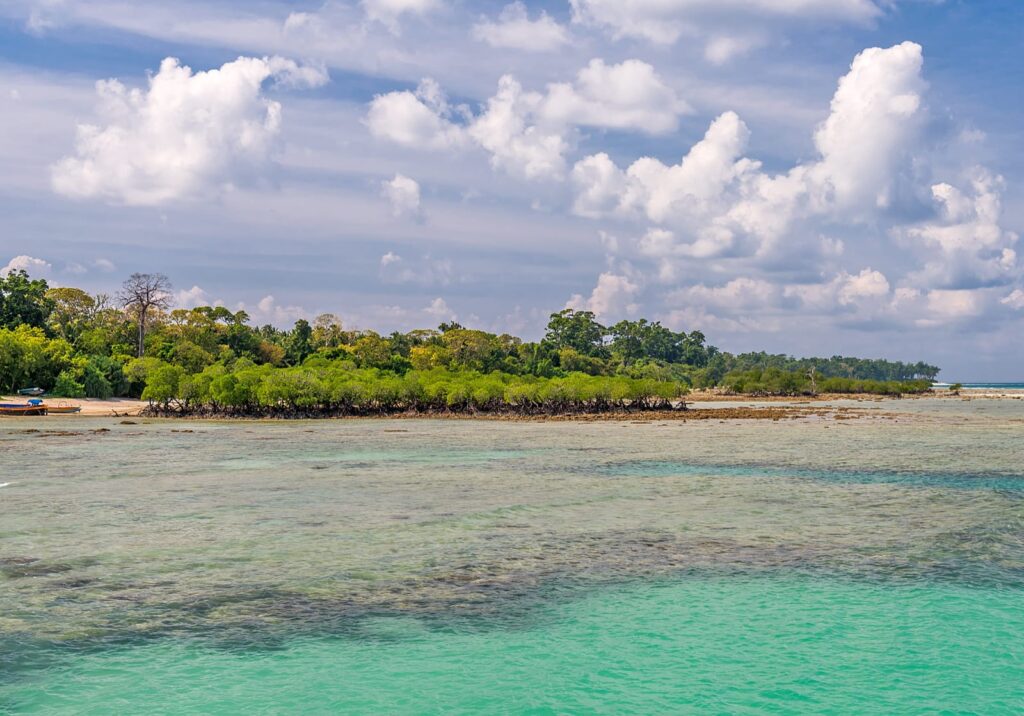 1) Bharatpur Beach
This beach is located quite close to the Neil Island Jetty. It is the most visited and most commercialized beach in Neil Island and the only beach where water sports activities are available on this island. There are so many options to choose from such as Jet Skiing, Glass Bottom Boat Rides, Scuba diving, Snorkeling and many more. These surely are the best options of spending adventurous time with your tribe. Bharatpur Beach is surrounded by cyan-colored sea and it is 2.2kms from another famous Laxmanpur Beach.
2) Laxmanpur Beach –
Laxmanpur Beach is the second most beautiful beach in Andaman after Radhanagar (Havelock) and the best beach in Neil Island. This beach has a rich shoreline with crystal clear blue water filled with white sand beach, which will definitely grab your feet as you walk towards it. The best part about Laxmanpur is that it is triangular in shape surrounded by dense forest on one side and mesmerizing sea on the other side. Forests near the beach have a lot of benches and huts where you can sit and watch the never ending sea. Most of the viral pics of Neil Island on the internet are from this beach. You can spend quality time here with family and loved ones by shell hunting, clicking beautiful pictures and watching stunning sunset.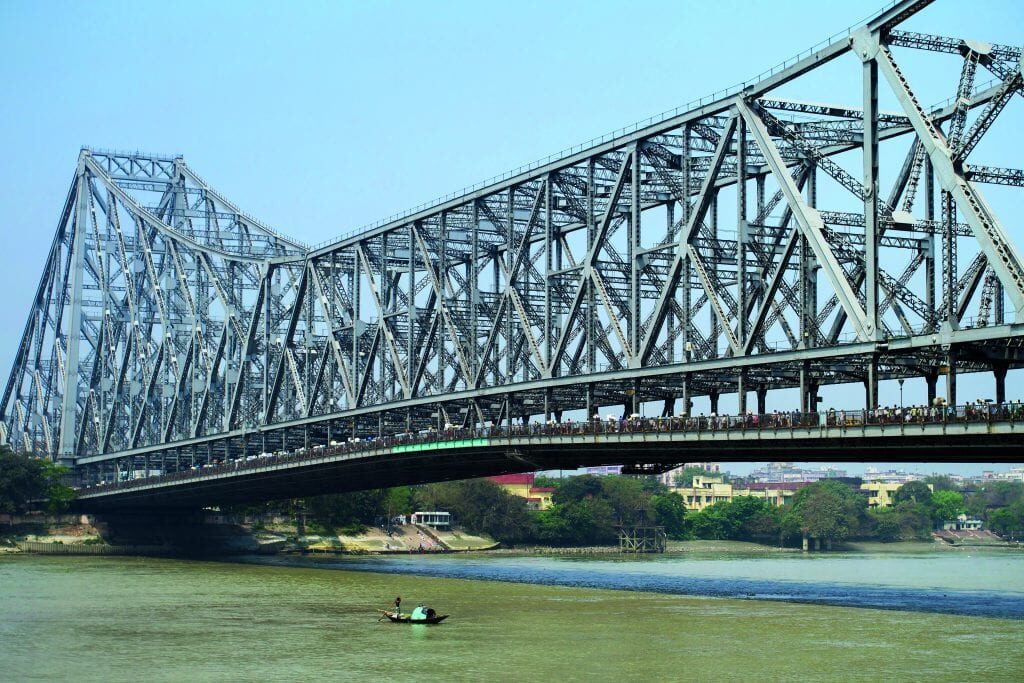 3) Howrah Bridge
This natural rock formation is located at Laxmanpur Beach and it is famously called the Howrah Bridge. This rock formation took place due to years of water flow from the rocky hill nearby. This natural bridge is not visible from Laxmanpur and you have to walk a bit to reach there. The bridge is only accessible during low tide as the pathway is covered by wild waves during high tide. This is the most important place to visit in Neil Island and taking a selfie with this Natural bridge is the most common thing to do in Neil Island.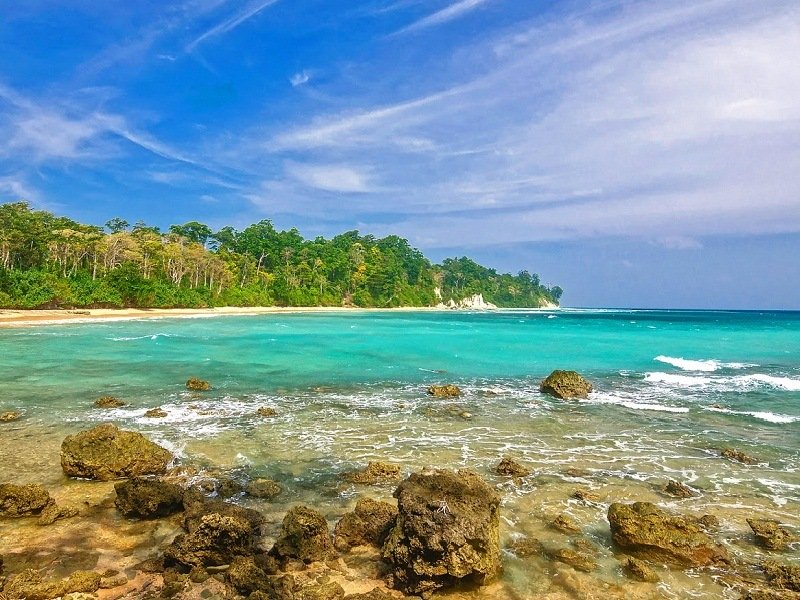 4) Sitapur BeachSitapur –
It is situated at the other side of the Neil island, located at 4.6kms from the jetty point and famous for the best sunrise view point in Andaman and Nicobar Islands. This beach has a rocky shore and is not suitable for swimming, it is famous for warm morning sunlight and fresh breeze. It has a curved shoreline surrounded by tropical trees. Many luxury resorts in Neil Island are built in and around this beach such as Summer Sands Beach Resort, The Aura Resort and many more.
5) Ramnagar BeachRamnagar –
Ramnagar Beach is the less visited and least famous tourist attraction in Neil Island, which definitely deserves more attention than it normally gets and that's why we are including this beach in our blog. This beach is situated near the Sitapur Beach in an off area and is mostly regarded as a private beach by many hotels in Neil and this beach is very close to Atreya Mangrove Point.
Hello:-
If you'd like to chat about visit India or need help finding a holiday to suit you we're very happy to help.
Ghum India Ghum Travel Agency in Chennai, Tamil Nadu
Ghum India Ghum – Travel Agent in Delhi | Tour Operator in Delhi
Grab a cab :- Delhi's best car rental company
Ghum India Ghum team.
+91-8860139194/ +91-9971089194
info@ghumindiaghum.com / ghumindiaghum@gmail.com