Maldives is not only a popular tourist destination of the world but it is one of the most visited destinations of the world, even during covid pandemic because it was on the top of list of covid free destinations in the world or COVID Free Countries. What is so that Maldives is so famous amongst travellers from all across the world, Maldives is an island nation situated in the Indian ocean, Maldives consists of more than 1190 islands out of which around 200 Islands are suitable for inhabitability and spread along a length of 870 kms. Maldives is the best romantic getaway in the world due to its Crystal clear blue water, beautiful white sandy beaches, cloudless skies and Maldives home to more than 5 percent of world coral reefs which is home to around thousands of fish and other species. All these things make it perfect places for newlyweds on their maldives honeymoon packages. Maldives is a luxury resort destination but it is not about only sunbathing in a resort and doing nothing. But it offers several tours to tourists coming to Maldives. Ghum India Ghum which is a leading travel company in India is here with a list of best places to visit in Maldives.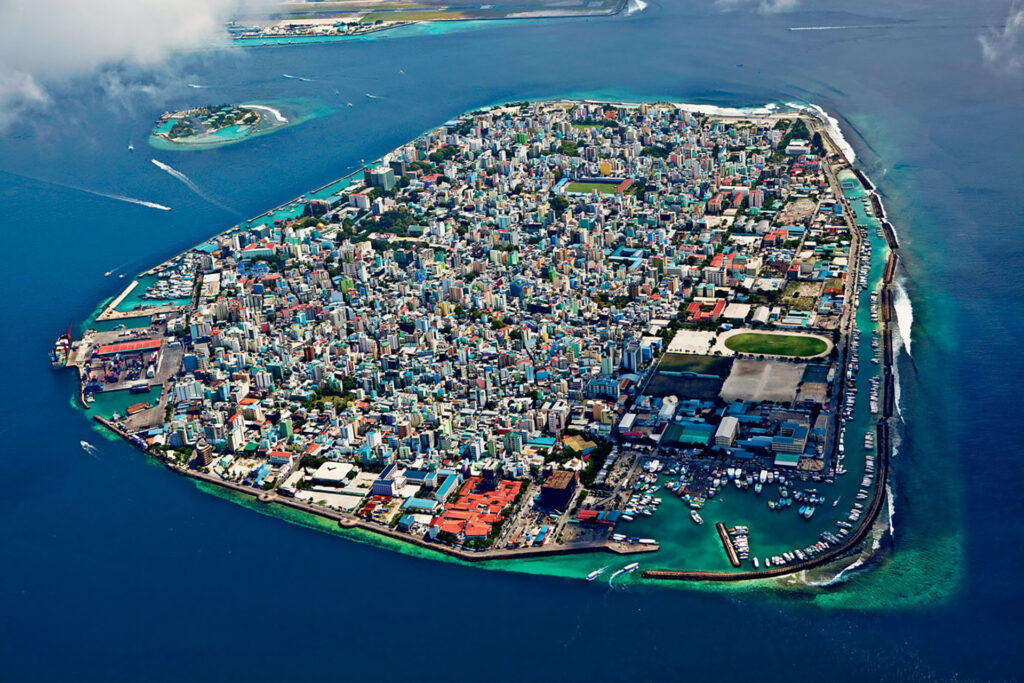 1) Male Island Tour
First on our list is Male the capital city of Maldives, Male is your first place in Maldives which you will see when you touch down in Maldives because the International airport of Maldive is in Male. it is advisable to see the city of Male before you go to other islands. On arrival go for places to visit in Male or Top sights in Male, Male is more crowded than any other islands so you have better chance here to attract locals over here, explore vegetable markets, the main mosque, Seagull Cafe, the national museum, Tsunami Monument and maybe some tourist shops, restaurants and bars.
2) Emboodhu Finolhu Island tour
This island of Maldives is 2nd on our list Emboodhu Finolhu island is famous for its stunning aerial view and gives tough fight to aerial views of Dubai's Island. This island is filled with Luxury resorts in Maldives, resorts on this island or water villas in Emboodhu Finolhu Island are constructed in such a way that it appears like an amazing flower bud from the plane. It is regarded as one of the best places to visit in Maldives.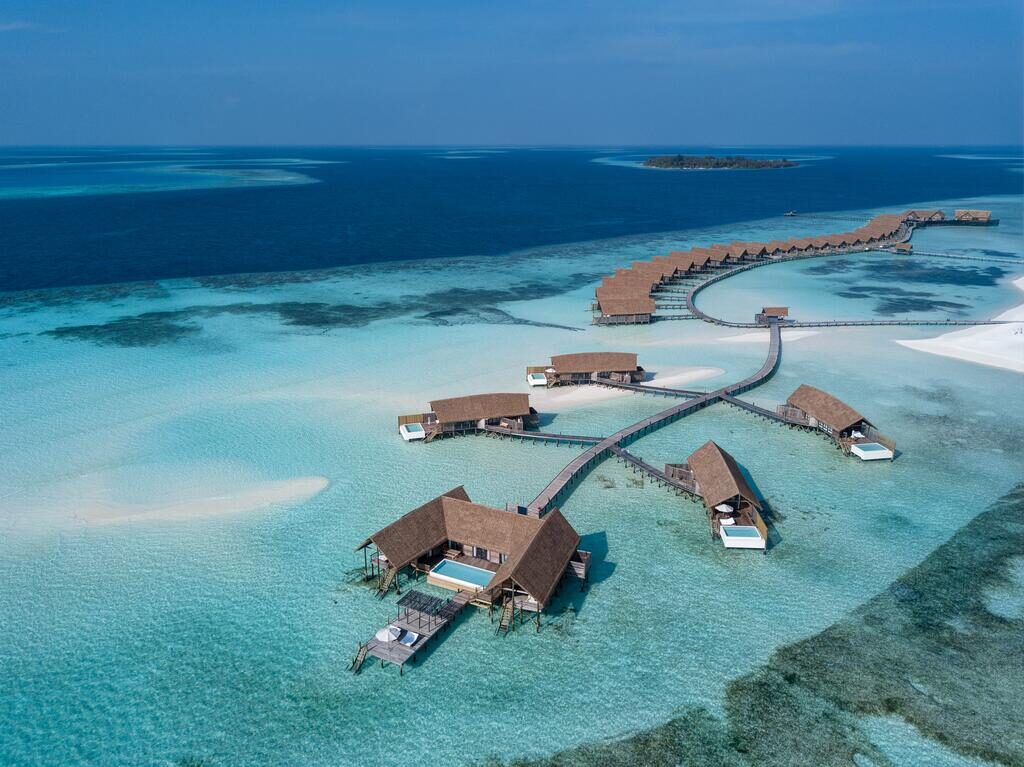 3) Como Cocoa Island tour
Third on the list is COMO Cocoa Island which is like heaven for Newlyweds on their Maldives honeymoon packages from India, this island has luxurious resorts which have plush water villas and these act as perfect for romantic stay. Walk on the soft white sand on the beach with your loved one Hand in hand and enjoy magnificent sunset and sunrise views.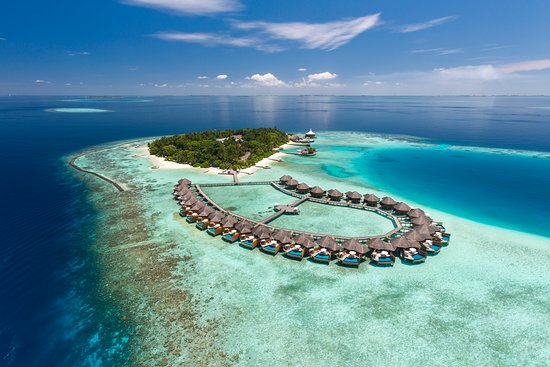 4) Baros Island Tour
Baros Island is 4th on our list and is regarded as one of the most famous islands in Maldives, Baros Island is yet another beautiful place in Maldives blessed with unmatchable beauty, and succeeding marginally. Lined along the beaches which are filled with fine white sand and gentle waves of water ferrying small shells and stones.Baros Island Tour is popular for luxury resort and water villas in Maldives.
5) Mirihi Island tour
On Fifth place is Mirihi Island which is a small beautiful luxury island that can be if you're going for a Maldives romantic package. This island offers one of the best water villas for your unforgettable pleasure. Especially If you're looking for a break with a loved one or a place cut off from the rest of the world, this can be the perfect place in Maldives.
Maldives is the ultimate vacation destination for you if you're a nature lover and beach person. And these five places are top best places to visit in Maldives. So choose your Maldives holiday packages from Ghum India Ghum today and start rubbing your hands with glee, because a Maldives trip is a trip to Paradise.
Hello:-
If you'd like to chat about visit India or need help finding a holiday to suit you we're very happy to help.
Ghum India Ghum Travel Agency in Chennai, Tamil Nadu
Ghum India Ghum – Travel Agent in Delhi | Tour Operator in Delhi
Grab a cab :- Delhi's best car rental company
Ghum India Ghum team.
+91-8860139194/ +91-9971089194