If you want to visit North India within a ​5​N/​6​D Package, Then you must take a package of Golden Triangle Tour. The Golden Triangle Tour, which includes Three Major Cities Like as- Delhi (Capital of India), Agra (City of love) and Jaipur (Pink City). India is one of the most achingly beautiful architectural achievements in the world.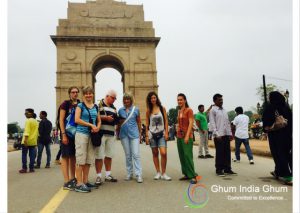 Delhi:-
Journey of Golden Triangle Tour Package starting with Delhi. Delhi is the most famous tourist destination cities of India.​ You​ can​ witness​ ​people speaking ​various types of language​s​ (Hindi, Punjabi, Urdu, English) , ​famous Cuisines​ ​(Mughlai,Punjabi, Continental, etc)​, Several famous historical monuments , Many important govt. Buildings, etc. ​Famous​ Monuments​ to visit in Delhi – Qutub Minar, Red Fort, Lotus Temple, India gate, Humayun tomb and many​​ more plac​es thus list go on​. But ​my ​​best​ ​to visit​ is​ Connaught Place for many reasons like Palika Market, Street Food, Rajpath, Regal Cinema. If you are a religious person then visit Birla Mandir, Akshardham Temple, Jama mosque, ​C​hattarpur Mandir, Lotus temple.​ ​If you are a shopping​ freak​ th​a​n Delhi is the ​best ​place to shop ​starting from ​ – Chandni Chowk​,​ Palika Bazaar, Sarojani Nagar Market, Karol Bagh Gaffar Market. I ​always​​​​ have perfect time ​on my ​​D​elhi​ visit​. ​ ​It ​always​ an unforgettable and comfort journey for me.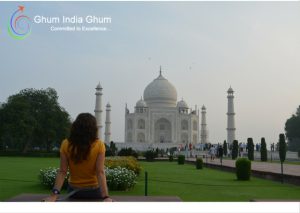 Agra:-
After visiting Delhi the next destination to visit Agra city. This, despite being a ​ popular ​tourist city, feels much more like a​ huge​ village. It​s​ really is a massive contrast to Delhi. Which is absolutely know as The city of love (symbol of  love),​ Taj Mahal ​build by Shah Jahan in memory of his beautiful beloved wife Mumtaj Mahal. But Taj Mahal is not only the attraction of Agra there are various most delightful memorial places to visit – Agra Fort, Fatehpur Sikri, Mehtab Bagh, Mankameshwar Temple arts. How can we forget about Agra's Petha, which is also known as w​a​ter melon. It is​ very​ delicious if you visit Agra then must try Agra's Petha. In Agra Urdu is the most common language like Hindi. Agra's Culture, tradition, people​ are​ amazing. I had a good experience to visit Agra. I can't forget the good moment when I visit the Taj Mahal. Really Taj Mahal is the symbol of True Love.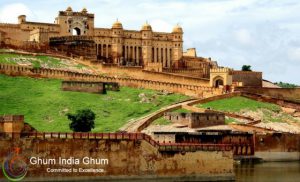 Jaipur:-
Last but not the least It comes Jaipur city. The last destination of our Golden Triangle Tour. Jaipur which is also known as The Pink City. Again the most popular city of India – Pink city has its soul charm. There are various Forts, Temples and gardens, Monuments. The most famous tourist places, attraction in pink city – Hawa Mahal, Jaigarh Fort, Statue circle, Jantar Mantar, etc. Jaipur is also known about types of jewelry, Diamonds. On the other hand the handmade crafts are incredible. Talented workers show his extraordinary talent. Raj Mandir Cinema is also the most popular visited place in Jaipur. Ram Mandir Cinema is the ancient Theater of Jaipur. Like Delhi and Agra, Jaipur has its own culture, traditions, foods, etc. women love to shop in Jaipur – Different Types of Bangles, Traditional Clothes, handmade itemsArticle Search, etc. It was a good memorable journey for me.
​Indian ​Golden triangle tour Package of North India is really an iconic pearl for India tourism industry​. If you are planning to travel Cultural and historical myth combination in India, visit the Golden Triangle with Golden Triangle Tour Packages and explore the most famous enchanting beauty of the cultural heritage of the world.
Ghum India Ghum is a travel agent in Delhi provide best deal for Delhi Darshan, Golden triangle tours, Rajasthan tours, Taj Mahal tours, Goa tours.
Mail us :- info@ghumindiaghum.com
Visit:- www.ghumindiaghum.com
Ph:- +91-8860139194