Himachal Pradesh has been a perfect location for vacation for decades. The temples, monasteries, greeneries, and mountains give a delightful feeling. Sissu Valley is a beautiful location to visit in Veer Bhoomi. It is enclosed by sun-kissed mountains that dazzle the eyes every next moment. During the daytime, they appear golden, while in the evening, they seem silver.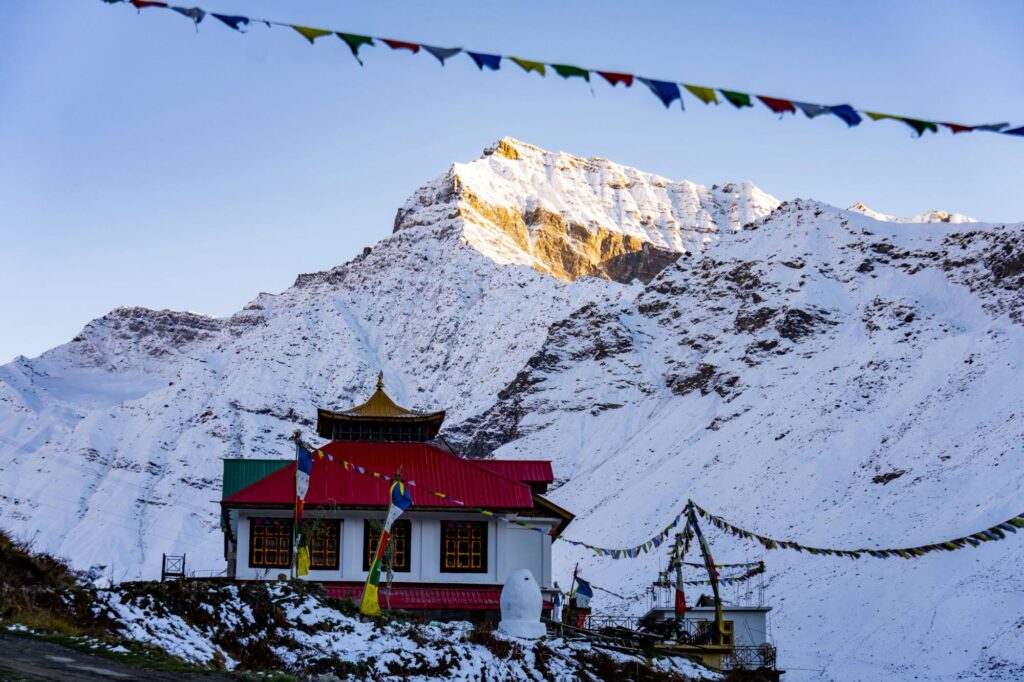 Top attractions in Sissu Valley
Sissu has another name Khwaling. The surroundings look like a painting. Submerged in the natural beauty it fascinates many visitors. Travelers come to enjoy the aesthetic beauty throughout the year. Here are some must-visit spots in Sissu Valley.
Sissu Lake
Sissu Waterfall
Raja Ghepan Temple
Camping and trekking
Interestingly, Sissu Lake is a human-made lake. And you can enjoy camping, bird watching, and much more. Further, the lake remains frozen during winter and comes to life in summer. You can plan yourself or appoint travel agents in Delhi to make a tour outline to Sissu Valley.
Benefits of hiring a travel agent
Delhi has a number of travel agencies and travel agents who give a complete solution to the Sissu Valley tour at reasonable packages. Here are some advantages of taking help from travel companies in Delhi.
Whenever you plan a trip, the process is time-consuming. But a travel expert can arrange everything on your behalf, from booking tickets for flights, hotels, and lodges to preparing a chart for the tour and fun activities.
The tours and travels in Delhi have a broad knowledge of connected destinations to Sissu Valley, hotels, and marketplaces. Also, they provide suggestions and advice about insights to enhance your tour experience.
Moreover, tour operators in Delhi can access exclusive deals, offers, and discounts that a normal person can never imagine. Plus, they save you valuable money and help you get the cheapest deals on trains, buses, flights, and hotels.
These executives tailor the trip following your needs and choices. Therefore, you get a customized itinerary suiting your instructions, funds, and timings.
Travel agents in Delhi provide 24/7 support to resolve your queries about the travel destination. If you face any problems during the trip, you can instantly contact them to ensure alternative arrangements.
These travel planners have years of experience in handling travel logistics, like transport, stay, and day-to-day activities. Thus, it means you just relax and rest throughout your vacation.
Therefore, pack your bags and leave your stress for the journey with trusted travel companies in India. Leading agencies give you a secure and sound journey from departure to arrival. These people have been arranging tours for more than decades. Automatically, they can find the best resources to make your trip convenient.
Conclusion
Sissu Valley is the junction to connect Lahaul, Ladakh, and Spiti. All three ensembles Himalayan Beauty from different angles. Thus, you can manifest nature's essence within your soul. Relax, meditate, and connect with nature to enliven your spirits. Enjoy sky diving, gliding, or trekking with your friends and families. Meanwhile, your travel worries stay far away from you.
Hello–
If you'd like to chat about visit India or need help finding a holiday to suit you we're very happy to help.
Ghum India Ghum team.
+91-8860139194/ +91-9971089194
info@ghumindiaghum.com / ghumindiaghum@gmail.com