Yoga is one of the most popular spiritual activities which involve breath control, meditation, adopting different body postures, etc. It originated in India and is now spread across the world. Nowadays, many yoga centers or retreats provide yoga classes through a trip or tour in India. These days, most people are having depression, stress, and many other mental conditions. By joining a Yoga retreat program, you can quickly solve all those problems easily and make your mind fresh and clean.
Yoga retreats are the practice of yoga that involves tours to different locations for performing group activities (yoga). It would be best if you consider a travel agency in Delhi or any other place in India to find the best yoga retreat package. Currently, you can find a list of yoga retreat tour packages, but it is your choice to find the best one. Here you can find some essential benefits of choosing such a package and getting involved with yoga.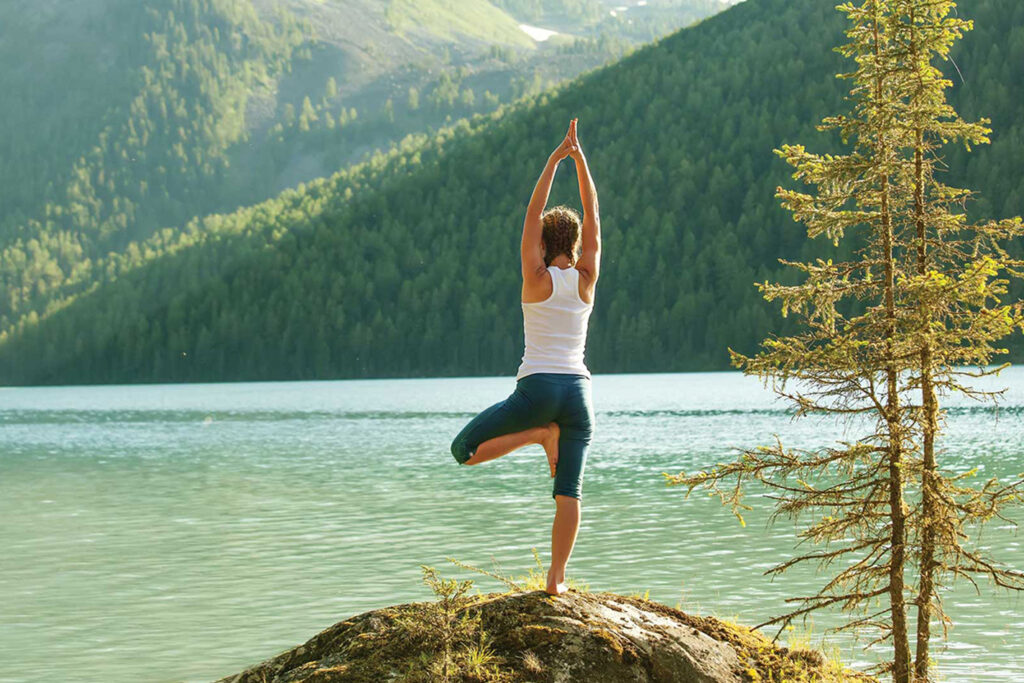 Benefits of yoga tours and retreat
These days, yoga retreats are catching many people's attention as they offer so many benefits.
You can easily find a suitable yoga retreat package from tour operators in Delhi or other places.
It helps to reduce stress.
One of the essential benefits of joining a yoga retreat is that it will help reduce stress. Your mind will relax, and the retreat will help you eliminate all the problems from your mind.
Group activity for better results
By joining a yoga retreat, you will connect with many like-minded people. You will perform yoga in a group, offering many benefits.
Take a break from technology.
Most of all, the yoga retreat centers will be located in the foothills, near the ocean, or in other places. Thus, it would help you experience natural beauty with less mobile or laptop usage.
A yoga tour for the best experience
Yoga tours and retreats will provide yoga classes from different destinations. Thus, it would be a good yoga experience as you can also enjoy sightseeing from different places. Consider choosing the best travel agent for Delhi to find the best yoga retreat tour package. All yoga retreat locations will be in quiet and calm places where people can connect with nature. So, it will be an inspirational tour where you can enjoy yourselves.
The best yoga retreat tour packages in India
You can find numerous yoga tours and retreats in India which cover different destinations. It would be best to choose an excellent tour package from travel companies in Delhi or any other place in India.
Fifteen days Indian yoga retreat packages.
Destinations: Delhi, Agra, Jaipur, and Rishikesh.
Ten days Introductory yoga tour
Destinations: Delhi, Agra, Jaipur, and Rishikesh
Twenty-eight days of Yoga teacher training
Destination: Manchester
Thirteen days Yoga wellness package.
Destination: Delhi, Agra, Jaipur, and Rishikesh.
These are some of the popular yoga retreat packages available and are provided by most travel agencies in India.
Conclusion
Planning a yoga tour and retreat is an excellent idea to give a break from your busy life. It would provide extra enjoyment, as you will be visiting different destinations for a yoga retreat. The best time to visit Delhi (or any other place) yoga retreat centers would be January and February.
Hello:-
If you'd like to chat about visit India or need help finding a holiday to suit you we're very happy to help.
Ghum India Ghum Travel Agency in Chennai, Tamil Nadu
Ghum India Ghum – Travel Agent in Delhi | Tour Operator in Delhi
Grab a cab :- Delhi's best car rental company
Ghum India Ghum team.
+91-8860139194/ +91-9971089194
info@ghumindiaghum.com / ghumindiaghum@gmail.com