Delhi is the capital of India. This city is where you can find a unique blend of tradition and culture, history and modernity, and where all religions stay equally. Delhi is famous for its historical sites, temples, forts, etc. This article discusses some of the best places in Delhi to visit. If you are a history and culture lover and want to explore new things, Delhi is the best place for you. Delhi is the heart of India.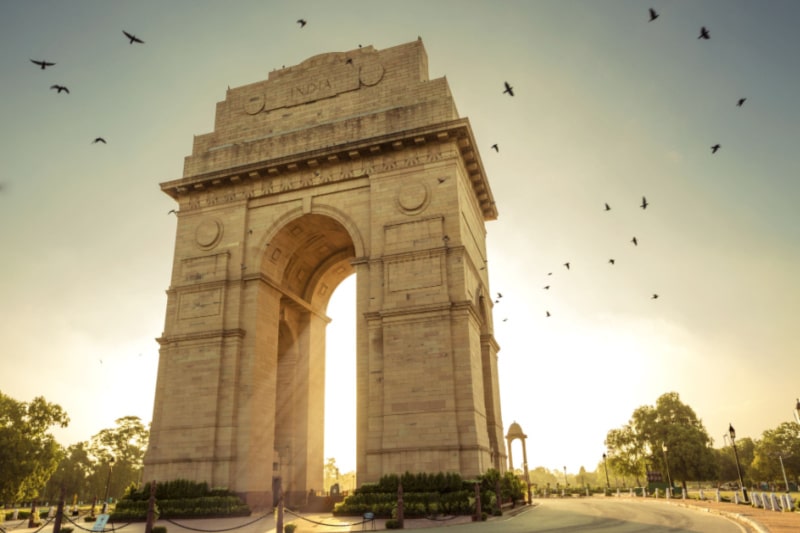 India Gate: India Gate is one of Delhi's most famous tourist attractions. This iconic site does not need any introduction. India Gate is an awesome place to visit at night in Delhi.
Qutub Minar: Qutub Minar is a mysterious monument, the Mughals establish it, and it is another attraction for visitors. The seminar is 73 meters tall, the tallest minaret in Delhi. This is the best place in Delhi to visit and spend some quiet time. 
Rashtrapati Bhawan: Rashtrapati Bhawan is a resident of the President of India and one of the most visited places in Delhi. This palace is the best sightseeing palace near Delhi. It has beautiful Mughal Gardens, staff quarters, and open spaces.
Red Fort: Red Fort is famous by the name "Lal Quila," and the Lal Quila is the pride of every Indian. This fort was built by Mughal emperor Shah Jahan in the year 1639. The red fort is called because its walls are made of red stones. The Red Fort considers being a UNESCO world heritage site.
Chandni Chowk: Chandni Chowk is another memorable gift from the Mughals. This is the oldest and most busy market in Delhi. Chandni Chowk is a favorite place for travelers. The Red Fort is located next to Chandni Chowk. This is one of the biggest and oldest markets in the country.
Humayun's Tomb: Humayun's wife, Bega Begum, built the tomb in 1565. It is the tomb of Mughal Emperor Humayun, and that's why its name Humayun's Tomb. This architecture considers a UNESCO world heritage site.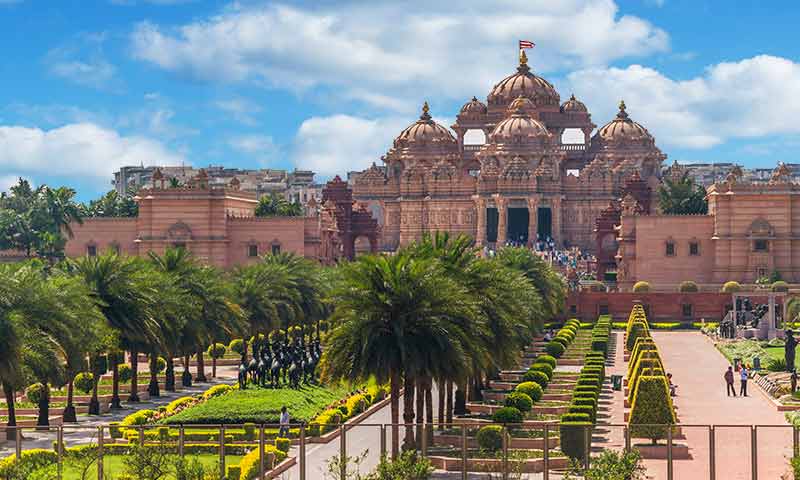 Akshardham Temple:  This temple is one of the most tourist attractions in Delhi. This temple is the city's most important religious, cultural, and social place. The full name of the temple is Swaminarayan Akshardham Temple.
Lotus Temple: One of the famous tourist spots in Delhi is Lotus Temple. Of its lotus flower shape, it is called Lotus Temple. The most important and best part of the temple is people of any caste or religion also can visit the temple without any restrictions. Another name of the temple is Bahai Temple.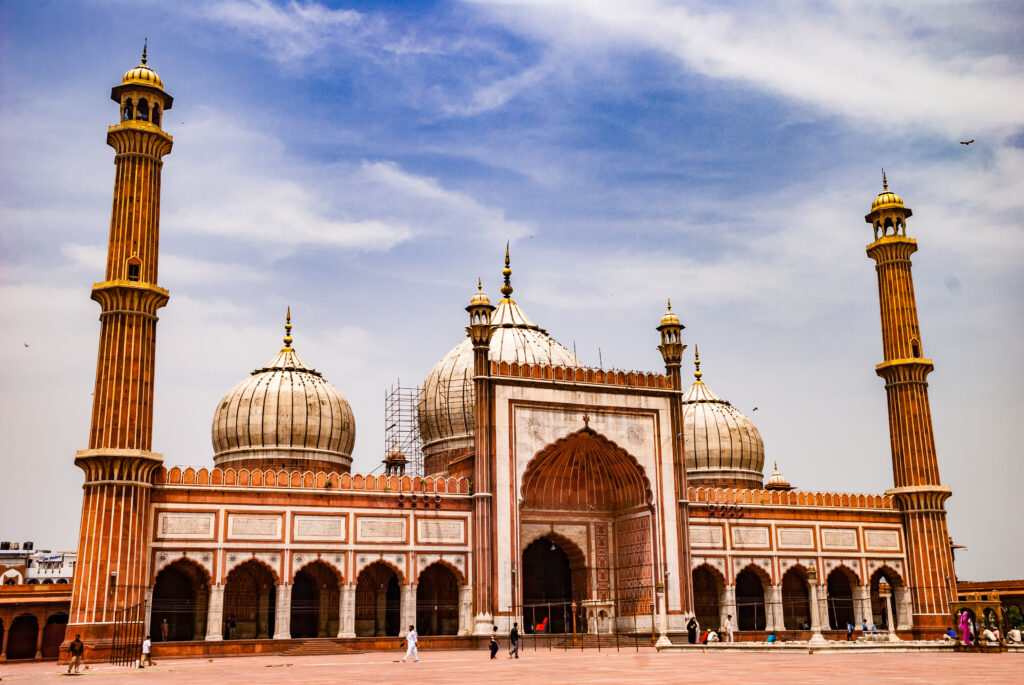 Jama Masjid:  Jama masjid is among the most popular tourist places in Delhi, and this mosque is India's largest mosque. Shah Jahan established this mosque.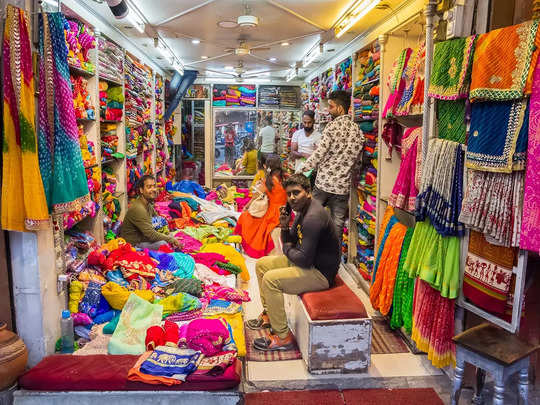 Sarojini Nagar Market: Delhi is also famous for its markets, and Sarojini Nagar market is one of them. If you love shopping, then this is the ultimate destination for you in Delhi.
If you are a dear travel person, you can't skip visiting Delhi. "Bharat ka Dil" is another name for Delhi. Travel agent in delhi, With many beautiful places and many fun things, Delhi is waiting for visitors. In this article, we listed some most popular and visited places in Delhi, and when you go on your Delhi trip, this article will help you.
Hello:-
If you'd like to chat about visit India or need help finding a holiday to suit you we're very happy to help.
Ghum India Ghum Travel Agency in Chennai, Tamil Nadu
Ghum India Ghum – Travel Agent in Delhi | Tour Operator in Delhi
Grab a cab :- Delhi's best car rental company
Ghum India Ghum team.
+91-8860139194/ +91-9971089194
info@ghumindiaghum.com / ghumindiaghum@gmail.com