Varanasi (Kashi) is one of the important places for Hindus, and they wish to visit it at least once in their lives. It is one of the top religious sites in India, with a vast collection of temples. There are many important places to visit in Kashi, from the Shri Kashi Viswanath temple. Almost all the ancient temples in this holy land have a story or belief regarding Gods.
Since it is one of the oldest and holiest cities, the place is crowded with people all the time. Apart from that, it would take a week or more to visit most of the places in this city. Thus, if you are planning a short trip for a few days, hiring a travel agency in Varanasi would be better. There are many surprising facts about this city of temples which you should know while planning a visit.
Surprising facts that you should know about Kashi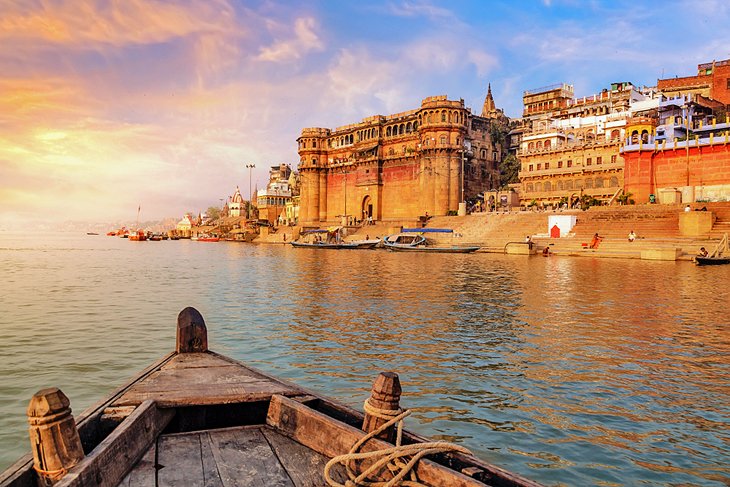 History of Shri Kashi Viswanath temple
Even though the Kashi Viswanath temple was estimated to be built during the 18th century, no one knows when it was built (actually). Many kings ruled Kashi, and even the Buddhists ruled this land for some time. The temple has gone through many destructions and was also said to have been plundered many times. The Queen of Indore-Rani Ahilya Bai Holkar, lastly rebuilt the temple. You can get help from tour operators in Varanasi to make plans for visiting this temple and all other places.
Varanasi (Kashi) is one of the oldest cities in this world, which has been considered a centre of civilization for more than 3000 years.
Hindus believe those who take their last breath in this holy land will attain salvation.
Varanasi is one of the cities having the highest number of river banks in the world (84 Ghats).
One of the interesting ritual practices – frog marriage, is carried out in Ashwamegh Ghat in Varanasi.
Importance of travel companies in Varanasi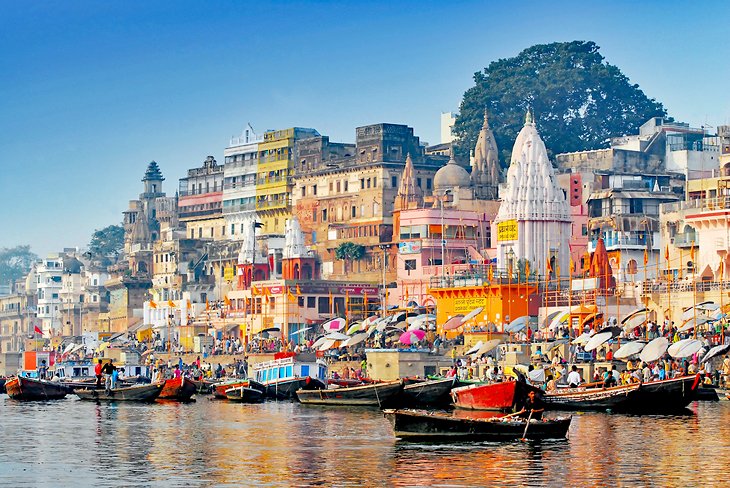 Everyone is familiar with the fact that Varanasi is a famous religious place with many destinations to visit. Thus, you need the help of the best travel agent for Varanasi to plan your trip perfectly. Around 50 to 60 lakhs or more people visit this city of temples every year. Thus, you can easily get trapped in crowds, making things hard for you. But with the help of travel agencies, you can find the best time to visit Varanasi based on your requirements. They will make arrangements for transportation, including flights, provides car rentals, book hotels for food and accommodation, etc.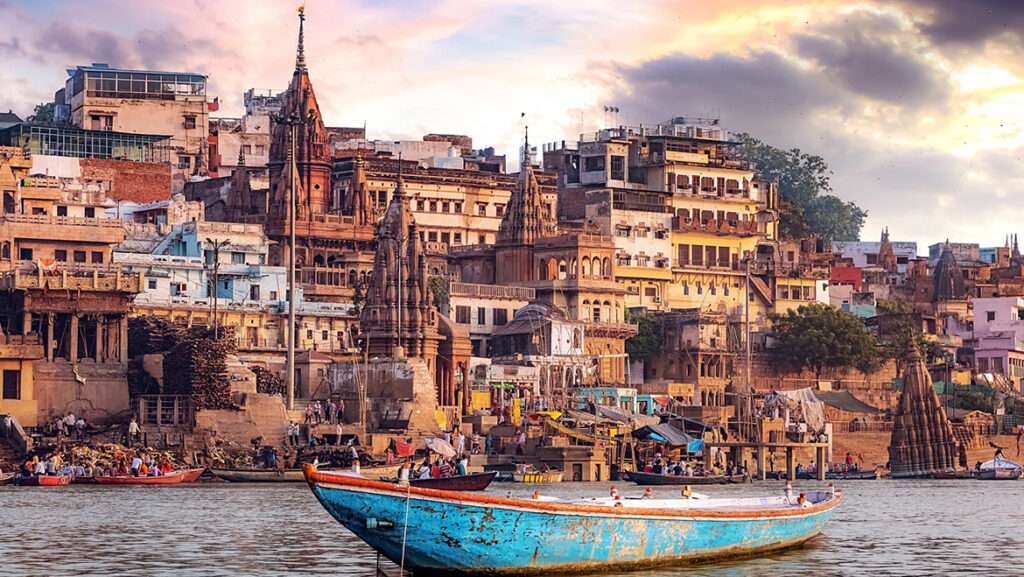 Hiring a travel agency means you do not have to worry about your transportation needs. They will book flights and arranges other travel facilities based on your choice. You can also get car rentals if necessary to visit different places. Travel agencies are also suitable for heritage tours in Varanasi. They will make a good plan for you to visit different places, as they are familiar with the timings of all temples.
Conclusion
By hiring a travel agency in Varanasi, you can get many benefits in different ways. They will help you in finding the best food and accommodation facility. They will also inform you about the best times to visit different places or take boat rides in Varanasi.
Hello:-
If you'd like to chat about visit India or need help finding a holiday to suit you we're very happy to help.
Ghum India Ghum Travel Agency in Chennai, Tamil Nadu
Ghum India Ghum – Travel Agent in Delhi | Tour Operator in Delhi
Grab a cab :- Delhi's best car rental company
Ghum India Ghum team.
+91-8860139194/ +91-9971089194
info@ghumindiaghum.com / ghumindiaghum@gmail.com