Post outbreak of delta variant in India in 2021 several countries stopped direct flights from India, Canada and USA are few of them. But from the last few months USA allowed Indians with USA Student Visa, USA Business Visa holder, USA PR Holder or USA citizens on direct flight to the USA with few restrictions. Here we are going to share details for the best routes available for India to Canada for Canada Student visa holders, People Holding Canadian permanent residency or Canadian citizens. There is a lot of confusion and misinformation in the market regarding India Canada flights.
As per Canadian government, PeopleI from India are only allowed to travel to Canada if they carry a Negative RT PCR report from a 3rd country and for that you need to stay a few nights in the third country and go for RT PCR there to fulfill that criteria. When you are Planning route via the country please select a country which offers a visa on arrival for Indians and which have direct flight from India, because post coronavirus outbreak several countries changed their layover rules too. Since flight tickets are becoming costly day by day because airlines are also looking to cover their losses due to coronavirus, so right-now you will get India to Canada package in between 2lakhs to 3lakhs it all depends on route you are choosing.
We as Ghum India Ghum being a leading travel agents in Delhi, tour operators in delhi, travel agency in delhi, tour and travel in delhi, are here with best available route for India to Canada travel.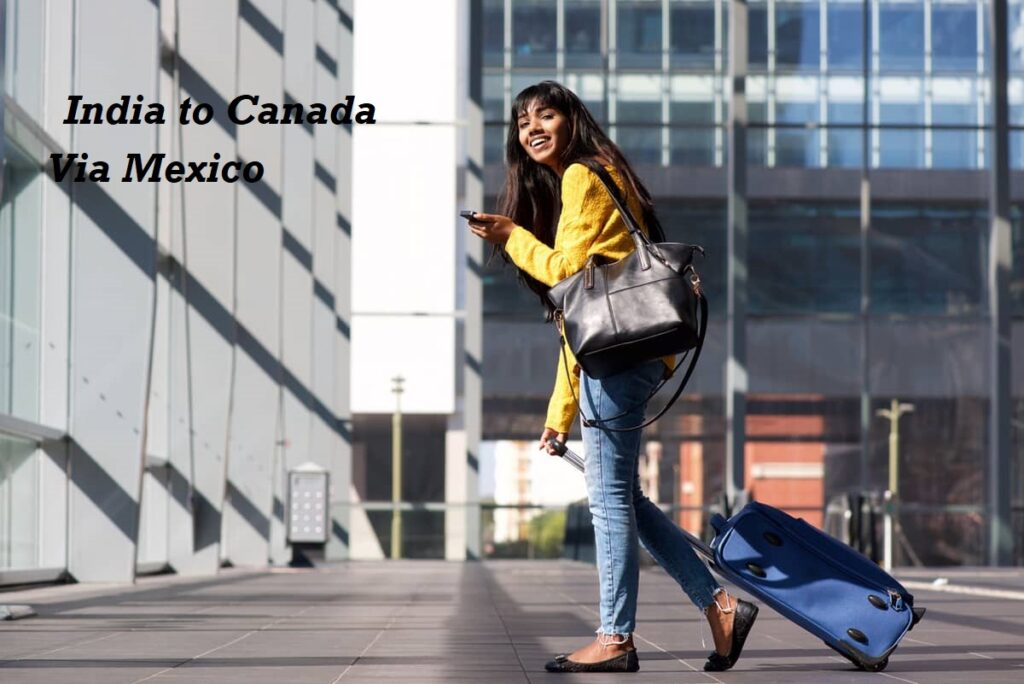 1) India to Canada Via Mexico:- This is most suitable route for Canada now because Mexico is near to Canada and Mexico offering on arrival to visa to India, But only issue with this route is flight fare are very costly and present day price is 2.8 lakhs to 3.5 lakhs.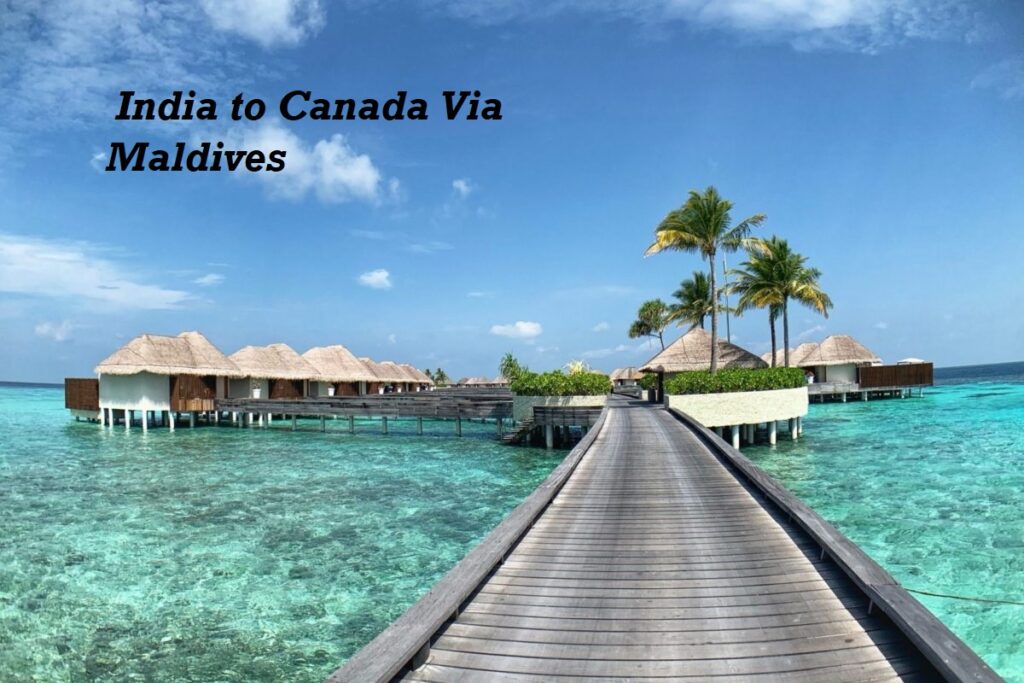 2) India to Canada Via Maldives:- This is also another best route available because Maldives is also on arrival visa to Indian and there is lot of direct flights available from several part of India to Male capital city of Maldives. But passenger from India who are fully vaccinated are only allowed to stay at local islands in Maldives which have very limited hotels and others at private islands are very expensive and this route have hotel availability issue and flight combination issue from Male to Canada. Price for this route is somewhere between 2.3 to 2.5 lakhs.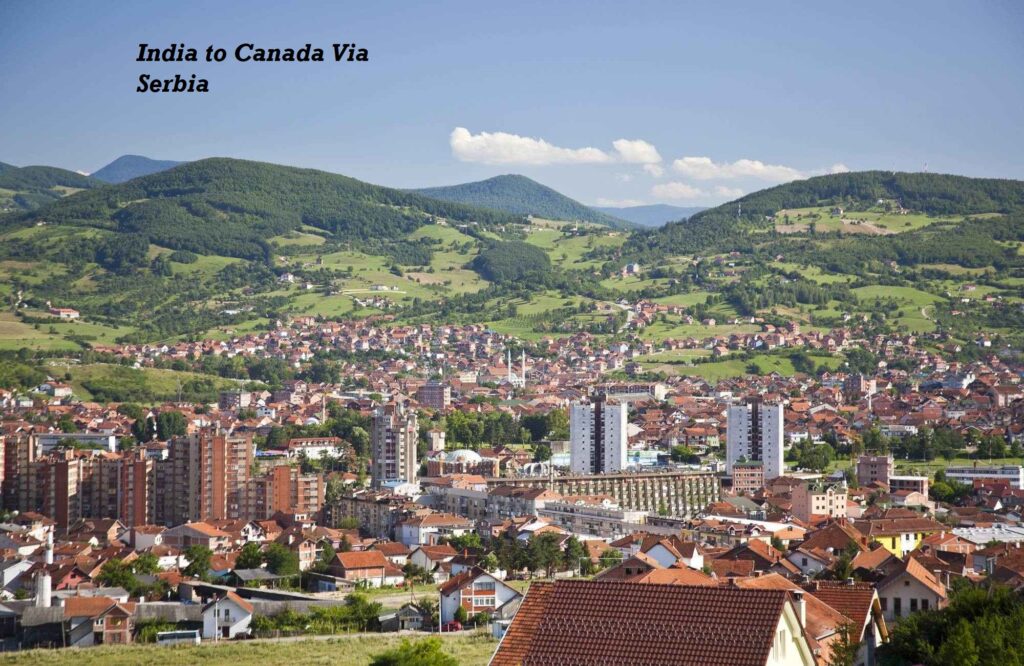 3) India to Canada Via Serbia:- This is our personal best route for Canada because Serbia also offer visa on arrival for Indian and flight combination is also good for India to Serbia and Serbia to Canada. But as per Serbia governments Indians have to stay 7days as quarantine in Serbia before going to next destination. Package cost for this route Rs 2 lakhs to 2.3 lakhs.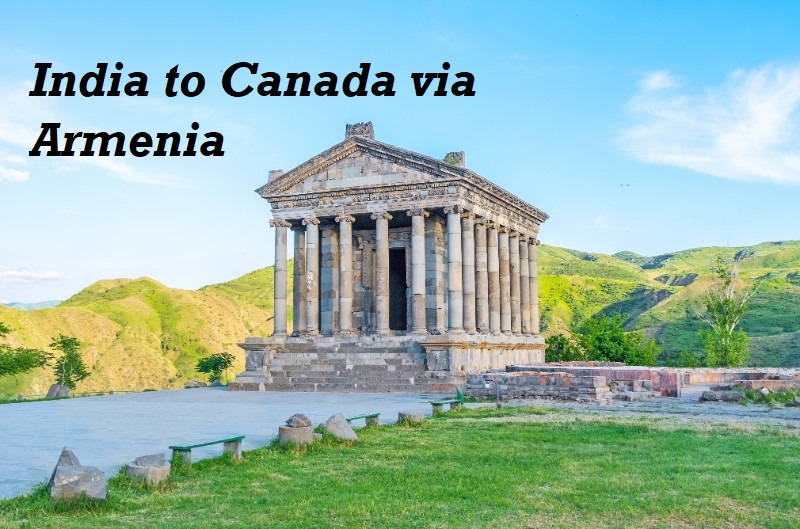 4) India to Canada via Armenia:- This is our another best option to travel to Canada from India. But only issue with this route is you need to get Armenia visa which is only possible if you have good link in Armenia then you get visa easily. But you only need to stay for 3days in Armenia then you can travel to Canada. Package cost for this route Rs 2 lakhs to 2.3 lakhs.
5) India to Canada Via Egypt This is also best route for Canada but to need to get Egypt visa which is little time taking. but there is a lot of flight options for India to Egypt and  Egypt to Canada. But you only need to stay for 3days in Armenia then you can travel to Canada. Package cost for this route Rs 2 lakhs to 2.3 lakhs.

For best deals on India Canada flights tickets please contact Ghum India Ghum, We also arrange cab within India for enter city transfer and airport transfer under grab a cab which is a car rental company in Delhi. If you are a looking for Budget stay in delhi , NCR before boarding your flight stay at The noida hotel which is a budgets hotel in Noida and corporate hotels in Noida. You can purchase your travel safety gear from safety first india which is a Industrial safety company in Delhi.
Hello:-
If you'd like to chat about visit India or need help finding a holiday to suit you we're very happy to help.
Ghum India Ghum Travel Agency in Chennai, Tamil Nadu
Ghum India Ghum – Travel Agent in Delhi | Tour Operator in Delhi
Grab a cab :- Delhi's best car rental company
Ghum India Ghum team.
+91-8860139194/ +91-9971089194
info@ghumindiaghum.com / ghumindiaghum@gmail.com