Who doesn't admire the mighty Mughal architecture? But there are times when visitors like you want to praise something else. The creations of the Rajas, the Rajput excellence, lure visitors to their place. Orcha in Madhya Pradesh has some of the finest Rajput architecture that takes you back to the old centuries. Therefore, pick up your phone and ring the tour operators in India if you don't want to miss out on these offbeat tourist places in Orcha.
Rani Mahal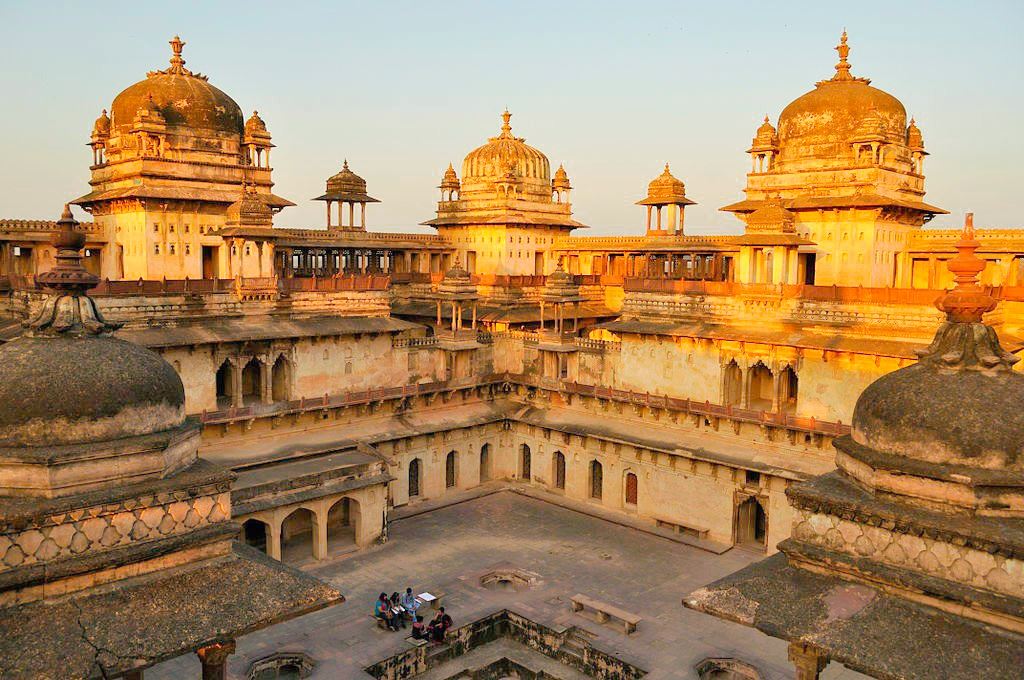 Rani Mahal was built by Raghu Nath II, a member of the Newalkar family, in the 18th century. As the name suggests, it is the queen's palace. Before Raghu Nath II, this palace was the royal quarter of Queen Ganesh Kunwari. Ganesh Kunwari was the wife of Raja Madhukar Shah. The last occupant of this Rani Mahal was the famous queen of Jhansi, Rani Laxmi Bai.
Once you enter the palace, the mahal's carvings and paintings will amaze you. It will not take much time to take you back in time. The interior of the palace has an ethnically rich grandeur. You can enjoy the rich artifacts that praise the legends of the great Rama. You don't have to pay any entry fee here. Ask your travel agencies in India to take you to an offbeat place; they will take you here.
Sunder Mahal
The name of the mahal describes its beauty, 'sunder' (beautiful in English). The mahal is not only unique in its purpose but also tells a story. Sunder Mahal tells the famous love story of a Hindu boy and a Muslim girl. It was the prince resort of Prince Dhurbhajan. Durbhajan was the son of Raja Jhujhar Singh. The royal prince fell in love with a Muslim girl and embraced Islam. Eventually, he married his lady love and transformed his princely resort into his retiring place of meditation and renunciation.
The mahal, now, is a pilgrim spot for Muslims. It is a standing monument of secularism in India, where several Hindu temples have gathered under the shade of a Muslim abbot. Prince Dhurbhajan is now worshipped as a God. Tour operators for India don't miss out on this place to preach secularism among visitors.
Dinman Hardaul Palace
Though the palace enjoys the epitome of beauty with its rich architectural grandeur, Dinman Hardaul Palace has a sad story behind its foundation. Raja Jhujhar Singh suspected his queen had an extra-marital affair with his brother, Hardaul Singh. To prove her innocence, Raja commanded his Rani to poison his brother. Rani followed that and killed Prince Hardaul Singh.
After his brother's demise, Raja realized that it was all his misconception and he had lost his brother. Hence, Raja built this impressive cemetery out of sheer grief and guilt to commemorate his innocent brother. Today, Hardaul Singh is worshipped as a God that preaches brotherly affection. Travel agents in Delhi bring their clients to this palace to remind the universal bond between brothers.
Conclusion
If you are looking for pocket-friendly India tour packages for your long weekend, Orcha has to be your first pick. You don't have to pay any entry fee to any of these places said above. Orcha is one of the best unusual, less famous places to visit. Contact an operator for the best short tour package for India. Lastly, pick any winter weekend to see Orcha.