To call Goa a paradise for beach lovers would definitely be an understatement. The beaches of Goa are some of the best ones, not just in India but all over the world. Goa has been a popular beach destination for tourists for quite a long time. Goa gets to see numerous visitors every year, and this includes both Indian and foreign tourists.
If you are planning to visit Goa, you have a lot to look forward to. However, to enjoy your Goa trip to the fullest, you need to know about the beaches in Goa Tourism, which should definitely be on your list. To summarize, this blog post discusses some of the must-visit beaches in Goa. Additionally, Travel agents in Delhi have lucrative packages which cover most of the best beaches in Goa. Without further ado, let us take a look at some of the beaches in Goa that you should not miss during your trip to the beloved beach destination.
What are some must-visit beaches in Goa
Whether you want to indulge in fun activities to just relax by the beach, the best beaches of Goa have definitely a lot to offer. Look for travel agencies in Delhi that have packages that include the must-visit beaches of Goa. Listed below are some of the top beaches in Goa:
Calangute Beach
Calangute beach is loved by many tourists visiting Goa. It is situated in North Goa and is the largest beach in the region. The Calangute Beach has a lot to offer tourists when it comes to water sports. From water skiing to parasailing, there is no limit to fun activities to get involved in Calangute Beach.
Palolem Beach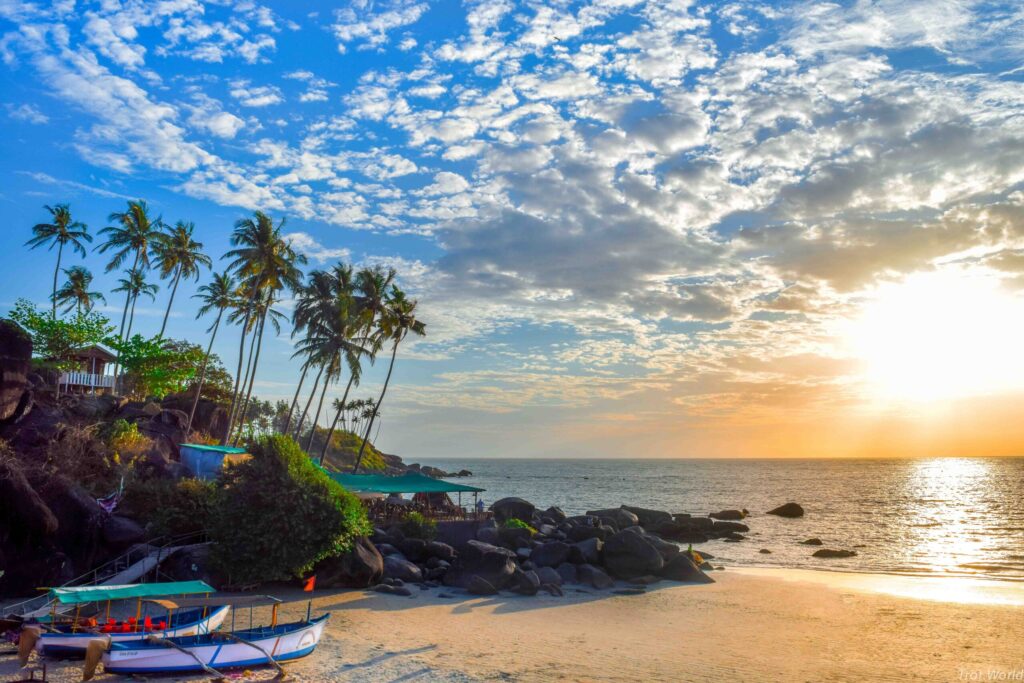 Palolem Beach is located in South Goa and is regarded as one of the most attractive beaches in Goa Tourism. The beach is definitely one of the safest beaches in Goa for swimming. Moreover, the white sands on the Palolem beach combined with the calm water are sure to impress you!
Anjuna Beach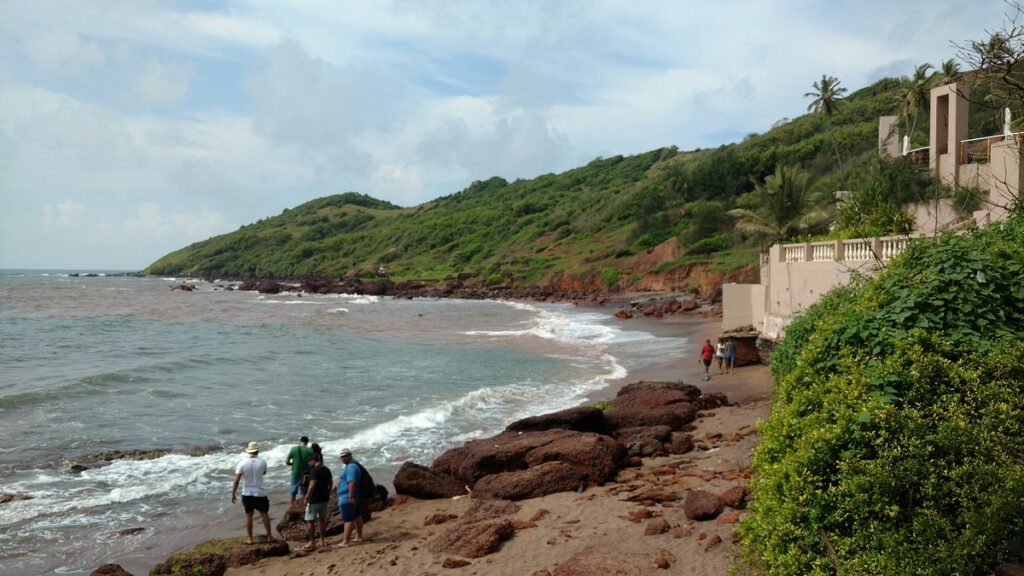 Anjuna Beach is situated in North Goa and is famous for its rock formations. This beach offers a breathtaking view of the sea, and you are sure to have a great time there. Additionally, there are several flea markets by Anjuna beach, where you will have plenty of options for shopping!
Candolim Beach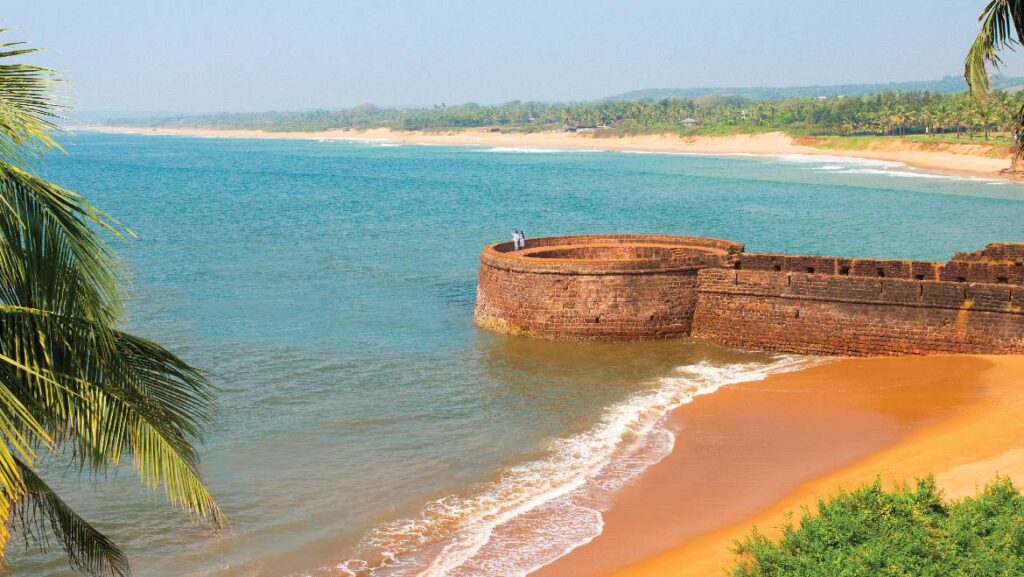 Candolim Beach is again a popular beach in Goa. Almost all travel companies in India cover Baga Beach in their Goa tour packages. Candolim Beach also provides several opportunities for indulging in water-based activities, including parasailing. The beach offers beautiful views of the sunset. Lastly, if you want to enjoy a drink by the beach or taste delicious seafood, there are several shacks on Candolim Beach.
Baga beach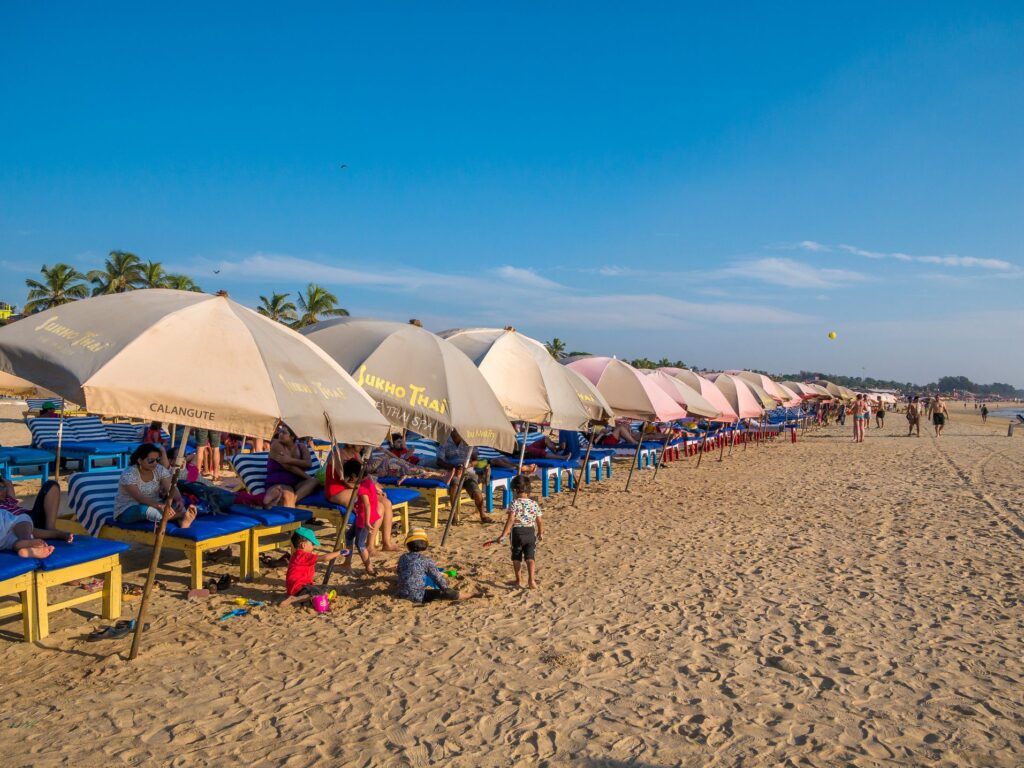 Baga Beach is among the eventful beaches in Goa. Adventure enthusiasts hav options for fun activities such as windsurfing, jet skiing, and much more! However, if your idea of fun is just chilling by the beach and enjoying beautiful views, Baga Beach is a perfect place for that, too, since it offers a splendid view of the sea.
The bottom line
To summarize, the beaches of Goa are sure to leave you spellbound. Look for tour operators in Delhi to find a suitable package for your Goa trip. Have fun!
Hello–
If you'd like to chat about visit India or need help finding a holiday to suit you we're very happy to help.
Ghum India Ghum team.
+91-8860139194/ +91-9971089194
info@ghumindiaghum.com / ghumindiaghum@gmail.com