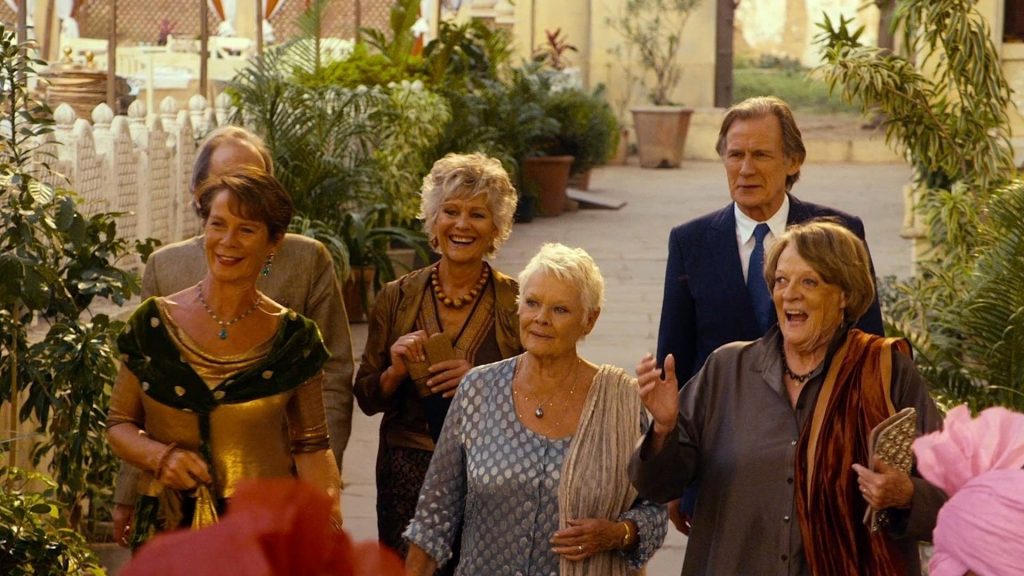 Prime motive behind this announcement is to offer different type India tour package where guest can have option for more theme based tour apart from Regular tour itinerary.It is first of its kind of tour package in India and this will give chance to Fans of the films can follow in the characters footsteps by visiting – and even staying at – many of the locations used.
Here's our top most 5 places to visit from the Best Exotic Marigold Hotel films, for your inspiration:
PLACES INFORMATION :-
JAIPUR :- THIS FASCINATING BAZAARS, OPULENT PALACES AND HISTORIC SIGHTS, IS, FOR MANY, QUINTESSENTIAL INDIA AT ITS BEST.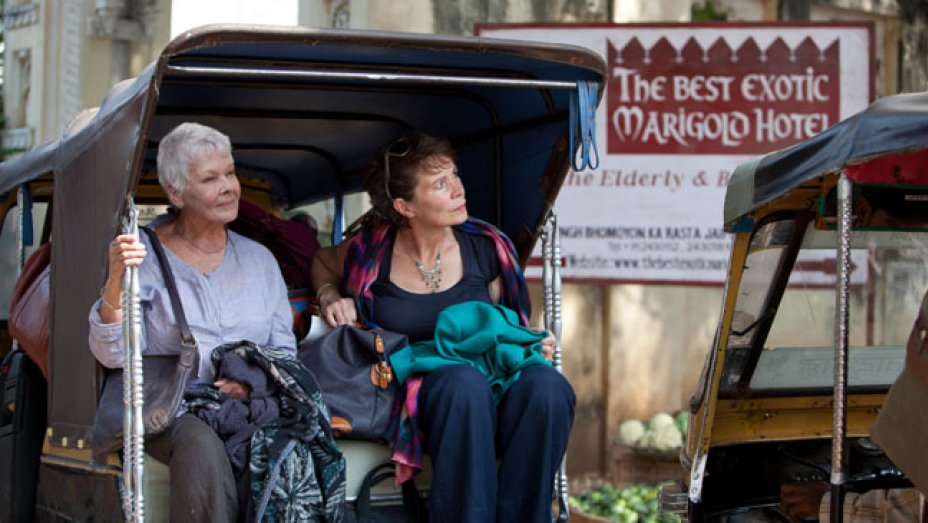 Jaipur was also home to Evelyn, Madge and Norman in the movie The Best Exotic Marigold Hotel, and the Second Best Exotic Marigold Hotel. Fans of the films can follow in the characters footsteps by visiting – and even staying at – many of the locations used. Best Exotic Marigold Hotel. Evelyn (Judi Dench) and Madge (Celia Imrie) in a rickshaw in the Best Exotic Marigold Hotel
THE VICEROY CLUB – CASTLE KANOTA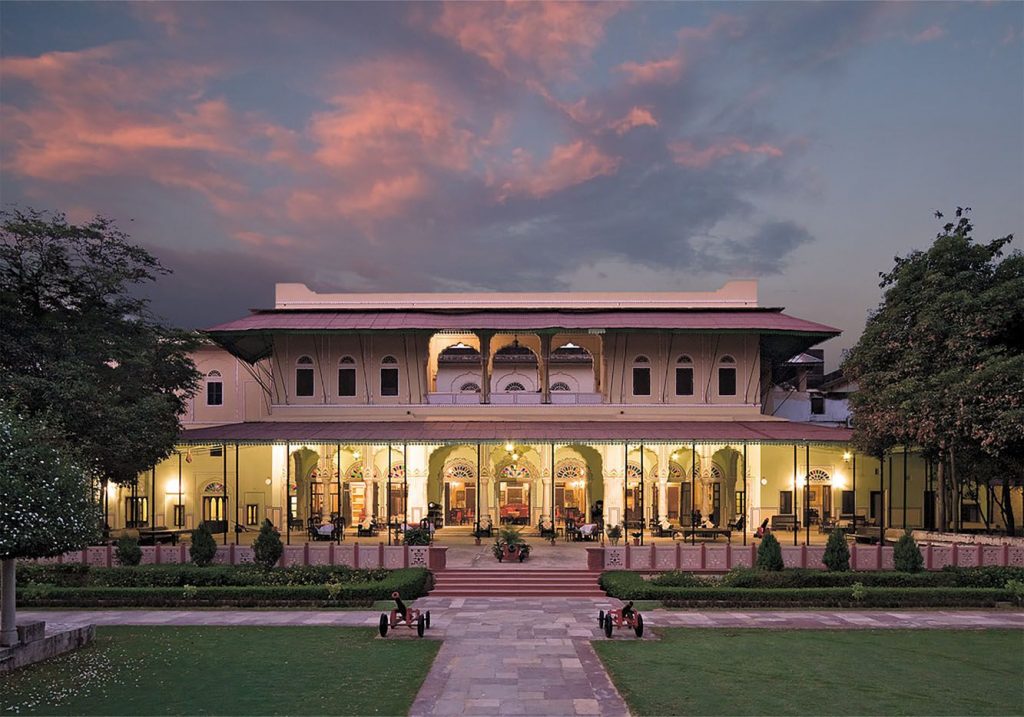 Castle Kanota, built in 1872 and it is spread over 8 acres of land, was the venue for the Viceroy Club and several of Celia Imrie and Ronald Pickup's scenes in the film. It's located outside Jaipur capital city of Rajasthan, about half an hour's drive away. This hotel offers 18 spacious rooms and a built-in museum, all decorated in a traditional heritage style and evoking the grandeur of princely Rajasthan. Castle Kanota is locate at peaceful neighbourhood you can use it as base to explore the Pink City, or those who like to stay more centrally can visit this place for high tea, sundowners or a special dinner. You may remember, the Viceroy Club had eye-wateringly high membership fees; in reality, double rooms start from approximately $89 (£71) per night.

THE STEPWELL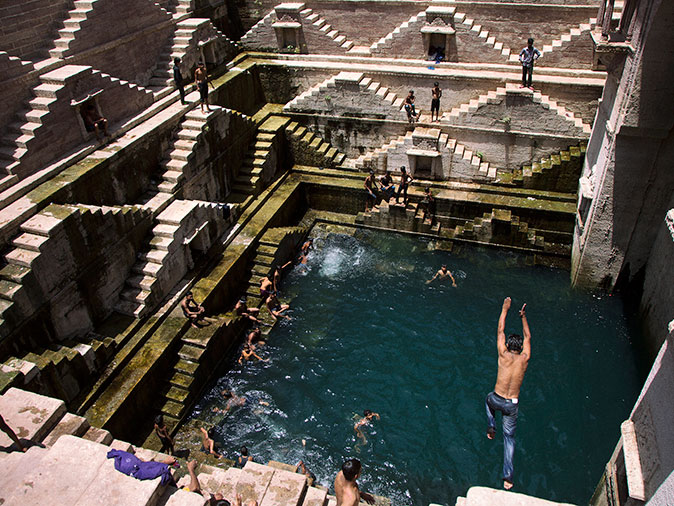 Panna Mian ka Kund is a 17th century buid baori (stepwell). Built by a eunuch, Panna Mian (word normly use as surname for muslim artisans), a leading figure at the court of Raja Jai Singh I. Hundreds of steps zig-zag down to the water in a stunning, mesmerizing pattern. Today, the stepwell is used as a place to socialise with loved ones. It's located nearby the splendid Amber Fort; a must-see when visiting the Pink City. It's also nearby the Anokhi Museum, which is dedicated to the traditional and local technique of hand block printed textiles. Panna Mian ka Kund, Jaipur.
THE FLOWER MARKET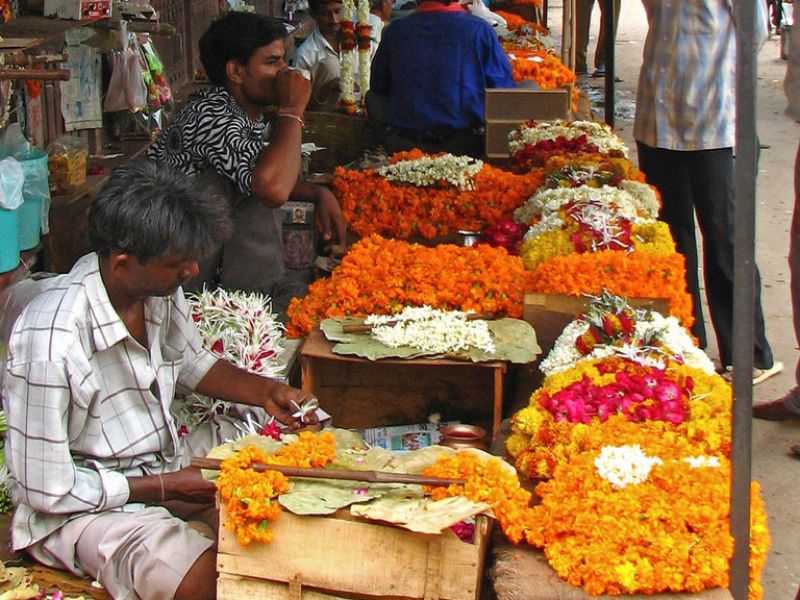 The vibrant Janta Bazaar (vegetable market) was where Sonny bought marigolds for his girlfriend, Sunaina. Here you will find, colourful marigolds and other flowers are made into garlands, and sold briskly as offerings to beloved deities in temples and roadside shrines.Jaipur flower market Rajasthan. Colorful marigolds for sale in Jaipur, Rajasthan Nearby is the Jantar Mantar (an 18th century observatory built by Sawai Jai Singh II. Some of the instruments are still in use to forecast how hot the summer months will be, the expected date of arrival, duration and intensity of the monsoon), and the City Palace (occupying the heart of the Pink City, the City Palace has been home to the rulers of Jaipur since the first half of the 18th century. It's a museum now displaying a fabulous collection of treasures; from rare manuscripts to miniature painting, weaponry to palanquins
THE BEST EXOTIC MARIGOLD HOTEL MOVIE (FOR THE ELDERLY AND BEAUTIFUL)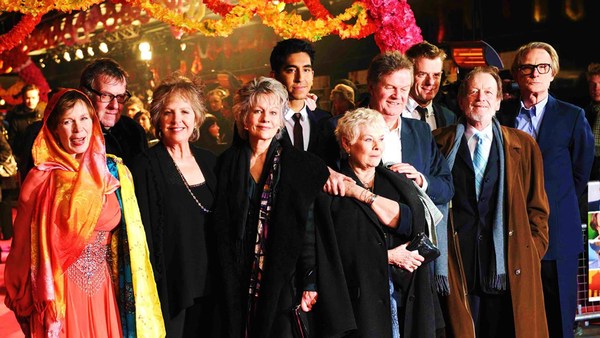 The Best Exotic Marigold Hotel in real life , the Ravla Khempur, is not actually located in Jaipur. It's over 200 miles away on the outskirts of Udaipur, nestled in the countryside. It is 17th century property which offers 12 en-suite rooms, all of which have an equestrian touch (the owner, Hemant Singh, is a horse enthusiast).
UDAIPUR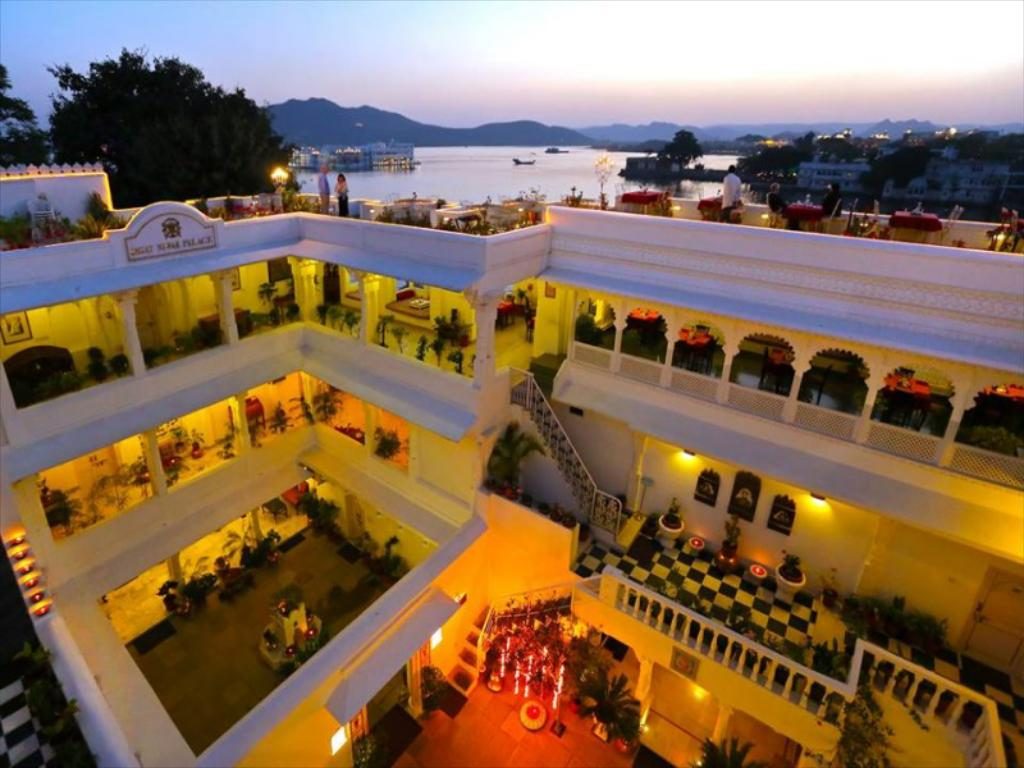 In the film at one point all the characters travel to Udaipur. This fairy-tale like city, dotted with marble palaces and lakes surrounded by a ring of hills, was founded by Maharana Udai Singh in 1559. Udaipur is a romantic city is dominated by the massive City Palace, which overlooks Lake Pichola and its dreamy island palaces, including the Lake Palace seen in the film. The Lake Palace is more than 250 years old, and now it is one of the luxury hotel run by the Taj group. Some scenes were also shot at the Jagat Niwas Palace, where the characters had rooftop drinks.
JAGAT NIWAS PALACE UDAIPUR VIEW
A fabulous view from the rooftop of Jagat Niwas Palace, Udaipur , Yoi will get chance to stay overnight in this hotel and enjoy your dinner from rooftop restaurant of this hotel with beautiful view of Udaipur city.
THE SECOND BEST MARIGOLD HOTEL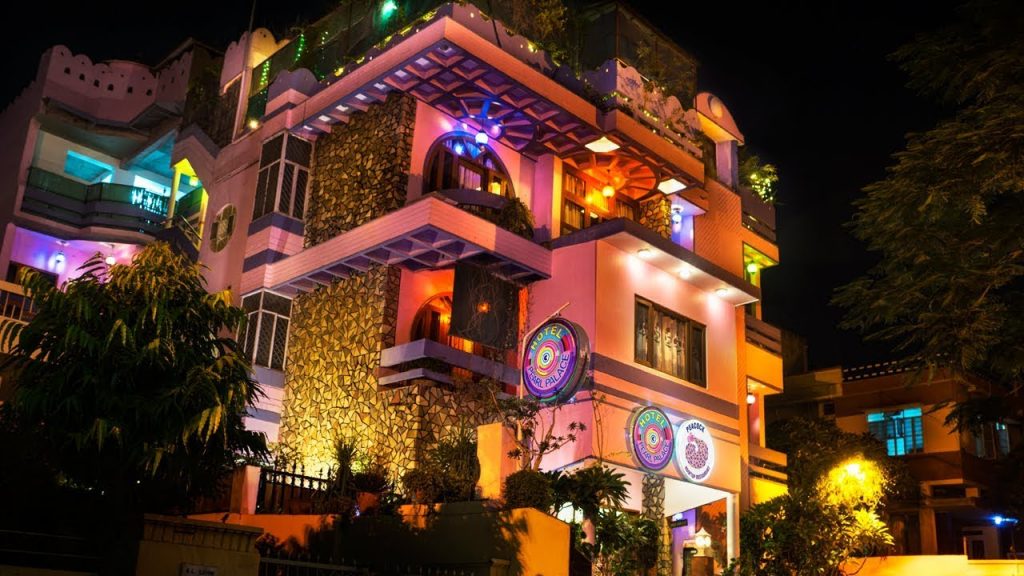 Hotel Pearl Palace in Jaipur, was the venue for the Second Best Marigold Hotel, and it was voted as India's 'Most Romantic Hotel' by Trip Advisor users in 2015. Colourful rooms, and raise the bar for budget digs in India. The properties rooftop restaurant, Peacock, is one of the most popular in Jaipur.
If you like to experience hospitality of the Best Exotic Marigold Hotel in real on your upcoming visit to Rajasthan, please do contact Ghum India Ghum – travel agents in Delhi. As we are specialists in private, group tours of this region, we will be an perfect match to assist you with your arrangements and would be delighted to design your tailor-made tour. If you're wondering where to start, our Classic Royal Rajasthan sample itinerary is an ideal journey for first time visitors
Hello:-
If you'd like to chat about visit India or need help finding a holiday to suit you we're very happy to help.
Ghum India Ghum Travel Agency in Chennai, Tamil Nadu
Ghum India Ghum – Travel Agent in Delhi | Tour Operator in Delhi
Grab a cab :- Delhi's best car rental company
Ghum India Ghum team.
+91-8860139194/ +91-9971089194
info@ghumindiaghum.com / ghumindiaghum@gmail.com