Kashmir is, without a doubt, the most beautiful location in India. It is the location to visit if you wish to experience paradise on Earth. Kashmir, mostly situated in the Himalayas, offers a wealth of interesting experiences by engaging in the activities listed below. Due to the location and topography, some of the activities in this area are unique, so explore them all. Take a peek! I hope this information helps you plan your trip to Kashmir Tour Package.
Shikara ride
Undoubtedly, a Shikara ride is one of the top things to do in Srinagar and is among the most recommended activities for visitors to Kashmir Valley. Shikaras are light rowing boats resembling gondolas that dot the Dal lake's surface.
They are utilized for transportation between houseboats and extended vacations. During a Shikara Ride, you can hear birds chirping, and the snow-capped mountain in the background provides a lifetime memory. You can also shop at floating shops and purchase food during the journey.
Horse riding adventure
Jammu & Kashmir, blessed with numerous breathtaking tourist spots, offers abundant activities and opportunities to enjoy a trip most attractively. Through horse riding, Pahalgam, Srinagar, Yusmarg, and Kokernag give a unique opportunity to explore the valley's splendor. There are no seasonal restrictions on horseback riding. While riding a horse, the views of majestic mountains, rolling hills, lush meadows, and dense forests will be breathtaking. This experience will make your trip with your family more unforgettable.
Houseboat Stay
This is one of the unique things to experience in Srinagar, not just because of the shikhara rides on Dal Lake. Spending the night on a houseboat at Dal Lake is also one of the best things to experience in Kashmir. A night spent aboard one of Srinagar's houseboats is a must for any traveler, including honeymooners, families, and solitary travelers. WiFi and airport shuttle services are offered on the houseboats. Additionally, you can utilize their dining services. If you visit Jammu and Kashmir with your family, friends, or loved ones, staying on a houseboat will give you the most memorable experience.
River Rafting
White river rafting is among the most adrenaline-inducing activities available in Kashmir. Since the rapids here are modest or moderate, river rafting in Kashmir isn't very tough. You can also go rafting near Sonamarg. However, Pahalgam's Lidder River white water rafting is more popular. Teamwork coordination is essential in river rafting; you must also adhere to the instructors' safety guidelines.
Paragliding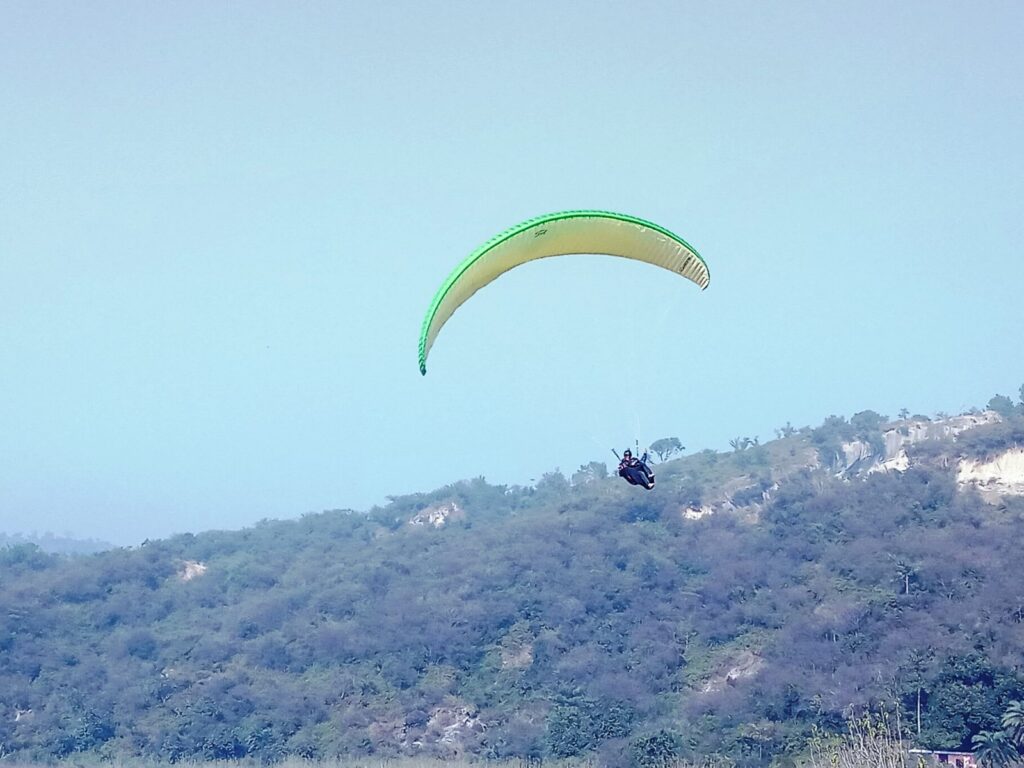 There is also the option of paragliding for the adrenaline enthusiasts among us. The magnificently gorgeous valley below is a treat to behold. The breathtaking view of Kashmir's verdant slopes makes paragliding among the most thrilling activities. Sonamarg, Sanasar, Gulmarg, Bhaderwah, and Harwan all offer paragliding opportunities (Srinagar). The most accessible of these is paragliding in Harwan, as it lies along the path of the Magnificent Mughal Gardens trip.
Conclusion
This location is a paradise on Earth, correct? How can you skip Jammu and Kashmir off your list of must-see destinations? Plan a vacation to Kashmir, get out into nature, and attempt these activities in Kashmir. Also, ensure that you enjoy all the activities mentioned above to take a bit of Kashmir home with you. So, make your experience more memorable by taking the best package from a travel company in delhi like ghumindiaghum.
Hello:-
If you'd like to chat about visit India or need help finding a holiday to suit you we're very happy to help.
Ghum India Ghum Travel Agency in Chennai, Tamil Nadu
Ghum India Ghum – Travel Agent in Delhi | Tour Operator in Delhi
Grab a cab :- Delhi's best car rental company
Ghum India Ghum team.
+91-8860139194/ +91-9971089194
info@ghumindiaghum.com / ghumindiaghum@gmail.com