Varanasi (Kashi) is one of the oldest living cities in the world and the religious capital of India, with more than 2000 temples. Thus, it is a perfect tourist destination and a religious site that people (Hindus) wish to visit at least once in their life. The city has many ancient temples, which are older than you would expect, and holds religious stories of Lord Shiva, Devi Parvati, Lord Vishnu, etc.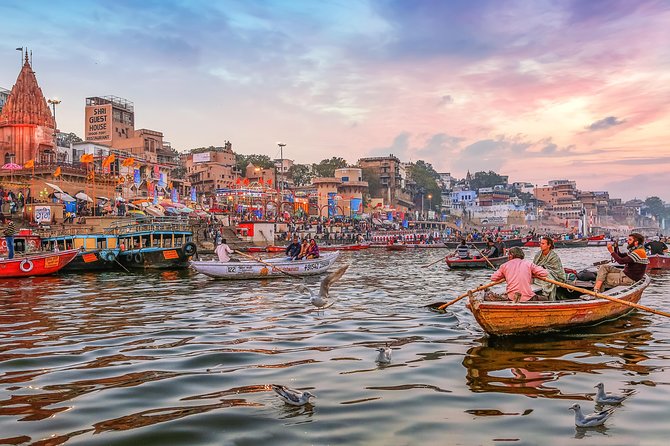 The holy city – of Varanasi (Kashi) is a center of learning and civilization of more than 3000 years. Since there are so many things for you to see in this place, including the rituals, it would be better if you hired a travel agency in Varanasi. They will guide you throughout the trip in planning destinations, traveling, etc.
Tourist destinations, religious places, and rituals that you must visit and see in Varanasi
The Ganges river, named after the Goddess Ganga, is one of India's most popular tourist destinations. The river extends from the Himalayas to the Bay of Bengal and is considered a holy place where people perform different rituals. Boat rides in Varanasi will help you get an excellent view of different places, from Assi Ghat to Adi Keshav Ghat.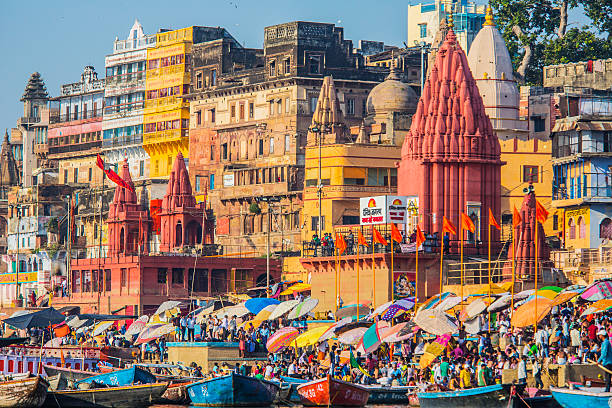 A beautiful location, Dasaswamedth Ghat, which looks more attractive on a boat ride, is another top place to visit in Varanasi. The main attraction of this place is the swirling hodgepodge of flower sellers, boat operators, and the famous ritual Ganga Aarti. Ganga Aarti is a regular event at Dasaswamedh Ghat, where priests offer flower petals to Ganga Devi. The best time to visit Varanasi to experience this ritual (at 7 pm) and many others are winter season.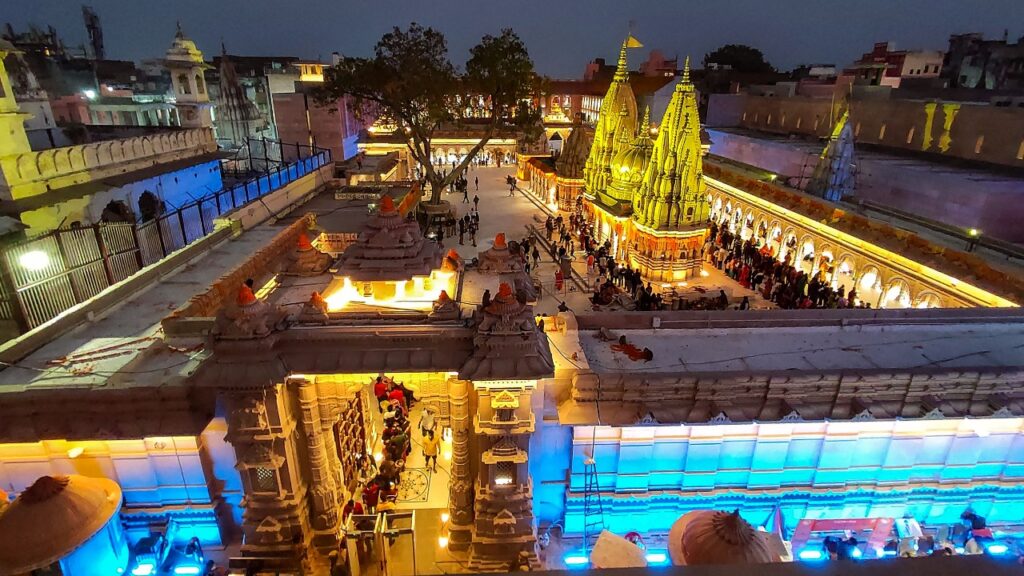 Kashi Vishwanath Mandir or Temple
Kashi Viswanath temple, also known as the Golden temple, is one of the 12 holiest Jyotirlingas in India, dedicated to Lord Shiva. It is an ancient temple believed to be built during the 18th century and is one of the main religious and tourist sites in Varanasi. You must visit this place if you are planning heritage tours in Varanasi.
Why should you seek help from travel companies in Varanasi?
As mentioned earlier, Varanasi (Kashi) is a city of temples with more than 2000 temples. The estimated time to cover at least 70% of Varanasi (tourist destinations and religious sites) is around 5 to 6 days. But it is the estimation if you know all the places there. Thus, there comes the need to hire tour operators for Varanasi. They will plan for the important destinations based on your liking, providing transportation, lodging, and many others. Apart from that, they will also help you know the time for famous rituals like Kashi-Tamil Sangam (which started on 17 November 2022 with the inauguration of Prime Minister Narendra Modi).
Conclusion
Varanasi, a pilgrim city in the State of Uttar Pradesh, offers much to explore and learn. Indians (Hindus) wish to visit at least once, this sacred place, in their life. Since it is the holiest place in India, around 60 to 70 lakh people (or more) visit this place every year. Besides that, it is a bustling city with more than 3.5 million occupants. So getting help from the best travel agent for Varanasi is necessary to make your trip easier and more comfortable.
Hello:-
If you'd like to chat about visit India or need help finding a holiday to suit you we're very happy to help.
Ghum India Ghum Travel Agency in Chennai, Tamil Nadu
Ghum India Ghum – Travel Agent in Delhi | Tour Operator in Delhi
Grab a cab :- Delhi's best car rental company
Ghum India Ghum team.
+91-8860139194/ +91-9971089194
info@ghumindiaghum.com / ghumindiaghum@gmail.com