If you have decided to travel to Varanasi, you have made a great decision. Varanasi is an amazing tourist destination and has a lot to offer. However, if you include Ayodhya and Chitrakoot with your trip to Varanasi, it would be a better decision. Ayodhya and Chitrakoot are not too far from Varanasi, and travel agencies in Delhi have packages that combine Varanasi with Ayodhya and Chitrakoot. In this blog post, the reason why you must add Ayodhya and Chitrakoot to your Varanasi trip will be discussed. Continue reading to learn more!
Why must you consider adding Ayodhya and Chitrakoot to your Varanasi trip?
Varanasi Tour Package is a great destination for tourists and has a lot of places to visit. Some of the must-visit places in Varanasi are the Kashi Vishwanath Temple, Assi Ghat, Dashashwamedh Ghat, Manikarnika Ghat, Harishchandra Ghat, Sarnath, Sankat Mochan Temple, Vishalakshi Temple, Annapurna Devi Temple, and the Durga Kund Temple. Let us take a look at these places:
The Kashi Vishwanath Temple is an ancient temple in Varanasi dedicated to Lord Shiva and sees thousands of devotees every year. 
Assi Ghat is famous for its Shiva Lingam, which is considered sacred in Hinduism.
The Dashashwamedh Ghat is popular for its Ganga Aarti, which is something every tourist should experience at least once in their lives.
The Manikarnika Ghat is known to be a holy cremation ground for Hindus, and it is believed that those who are cremated in the ghat attain salvation in life.
The Harishchandra Ghat is also considered a holy cremation ground for Hindus, just like the Manikarnika Ghat.
Sarnath is the place which is believed where Gautama Buddha performed his first sermon.
The Sankat Mochan Temple is situated in Varanasi and is dedicated to the Hindu God, Hanuman. The Sankat Mochan Temple is very old and is regarded as one of the most sacred temples dedicated to Lord Hanuman. 
The Vishalakshi Temple is dedicated to the Hindu Goddess Vishalakshi and is among the Sati Peeths, which are considered holy spots according to Hinduism.
The Annapurna Devi Temple is dedicated to the Goddess Annapurna, who is regarded as the "Goddess of nourishment" by Hindus.
The Durga Kund Temple is a sacred Temple in Varanasi that is dedicated to the Hindu Goddess Durga.
If you combine Ayodhya and Chitrakoot with your Varanasi trip, you will get to explore a lot of other sites along with the ones in Varanasi. Tour operators in Delhi have exciting packages in which Ayodhya and Chitrakoot are combined with the tour of the city of Varanasi.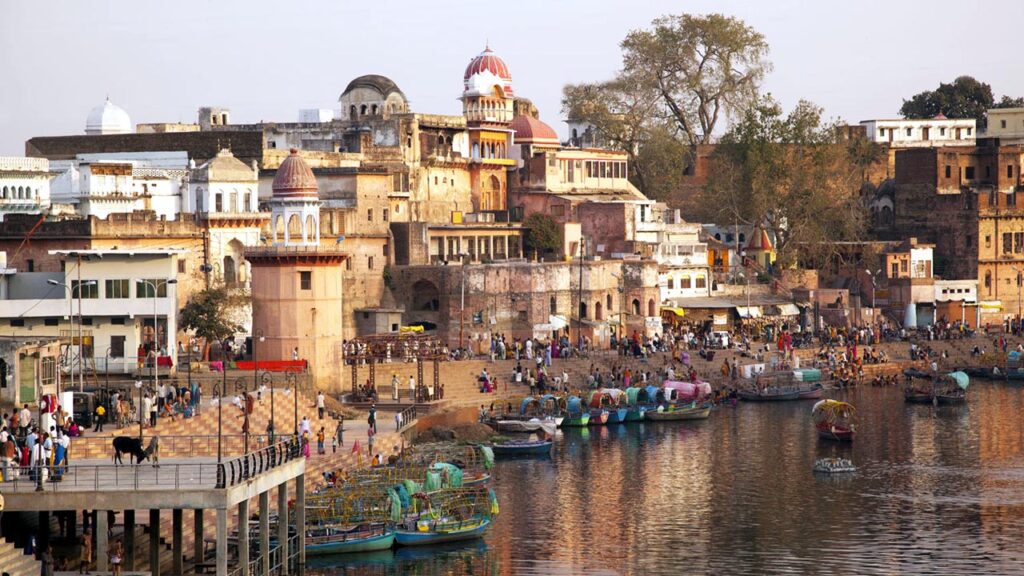 Ayodhya is regarded as the place where Lord Rama was born and is a prominent location in the Hindu epic Ramayana. Ayodhya is home to the Ram Janma Bhumi Temple, which is one of the holiest sites for Hindus.
Chitrakoot is a place that is regarded as the one where Rama, Sita, and Lakshmana spent 12 years of their exile. There are several temples present in Chitrakoot.
The bottom line
On your trip to Varanasi, include Ayodhya and Chitrakoot to be able to visit more destinations. Tourists should contact travel agents in Delhi for more information.
Hello:-
If you'd like to chat about visit India or need help finding a holiday to suit you we're very happy to help.
Ghum India Ghum Travel Agency in Chennai, Tamil Nadu
Ghum India Ghum – Travel Agent in Delhi | Tour Operator in Delhi
Grab a cab :- Delhi's best car rental company
Ghum India Ghum team.
+91-8860139194/ +91-9971089194
info@ghumindiaghum.com / ghumindiaghum@gmail.com