Three wheel motorised or advance version of Cycle Rickshaw is called Tuk Tuk. It is most common way of taxi service in India. In India it is available on private tour as well as sharing basis.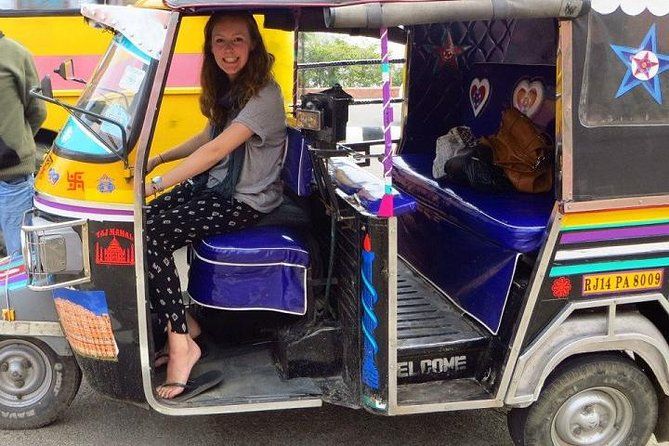 Tuk Tuk is quiet famous in other south Asian countries also and it is known with different names such as Keke-napep, tukxi, bao-bao and several other names. Being a leading travel agent in Delhi and leading tour operators in delhi we are going to explain about uniqueness of Tuk Tuk tours in Delhi or Tuk Tuk tours in Agra, Tuk Tuk tours in Jaipur, Tuk Tuk tours in Udaipur and several other Indian cities. It is advisable to try at least once a tuk tuk tours when you are in India. Tuk Tuk is major mode of transport in India for shorter journey and when you avail this tour you will come to know why this vehicle so popular amongst india. Best part about Tuk Tuk rides in Delhi is you will real experience of Incredible India, When you will travel like a locals in their local taxi. Best part about Tuk is that it is can easily go through narrow lanes of old cities of India and you can witness real India over there.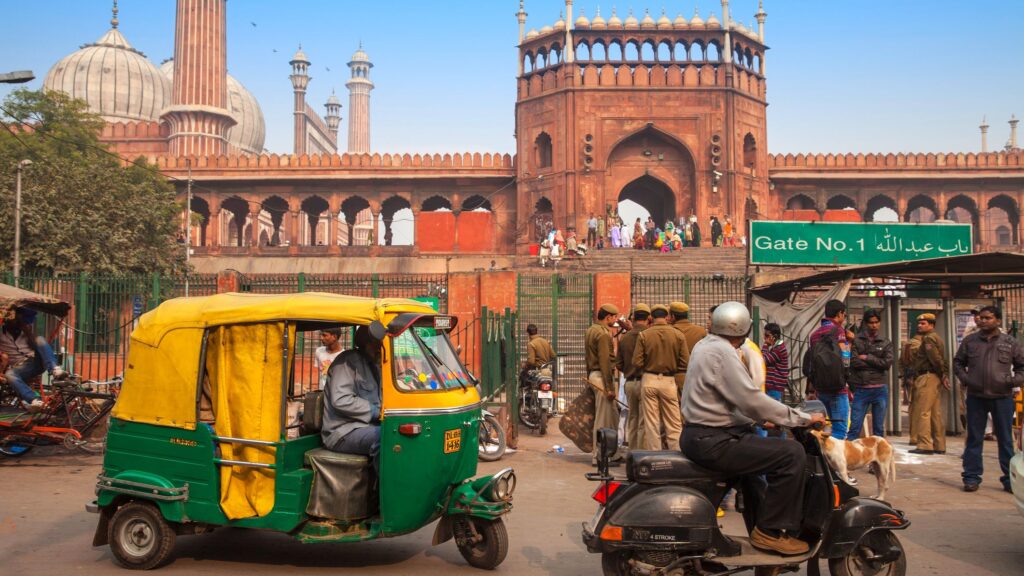 If you want to experience best of Uniqueness of India than do go for tuk tuk tours in India, India own Uber taxi which is in service from last several decades. Ghum India Ghum which is al leading travel agency in Delhi is offering such tours in all major tourist places such as Agra, Jaipur, Udaipur, Tuk Tuk tours in varanasi, Tuk Tuk tours in Jaisalmer, Tuk Tuk tours in Jodhpur, Tuk Tuk tours in Chennai. Tuk Tuk tour is one of the most bookable package now a days specially amongst foreigners.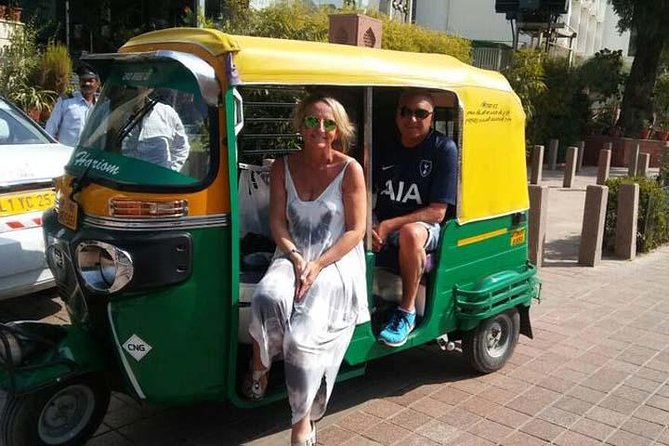 After seeing its popularity Ghum India Ghum is also offering Indian golden triangle tour in Tuk Tuk. Tuk Tuk autos are most economical mode of transportation in India and mostly available on sharing basis in 2-3 tier cities. Most popular tuk tuk tour is Tuk Tuk tour in delhi in which we offers tour of all famous monuments of delhi in Guide tour. Starts your day by seeing morning life of locals with old delhi tour in tuk tuk by visiting narrow lanes of Chandni chowk, Jama mosque, Red fort, Raj Ghat than post lunch tuk tuk driver will take you for New Delhi tour by visiting India Gate, President house, Agrasen ki baoli ( stepwell in Delhi), Humayuin Tomb, Lotus Temple, Qutub Minar. For comfortable Delhi tuk tuk tour we divide it in two parts. So on your next India visit don't forget to include tuk tuk ride in Delhi.
Hello:-
If you'd like to chat about visit India or need help finding a holiday to suit you we're very happy to help.
Ghum India Ghum Travel Agency in Chennai, Tamil Nadu
Ghum India Ghum – Travel Agent in Delhi | Tour Operator in Delhi
Grab a cab :- Delhi's best car rental company
Ghum India Ghum team.
+91-8860139194/ +91-9971089194
info@ghumindiaghum.com / ghumindiaghum@gmail.com