I am born and brought up in Delhi but a girl for sure with Bihari influence. I am from  India's capital New Delhi, but my roots are in Bihar. And I'm quite aware of our culture and traditions like anyone else who lives in Bihar, maybe not more than them, but surely not less. And if we talk about the rich and vast Bihar's history, be it Nalanda, Ashoka or Lord Buddha, Chankya, Rajgir tourism, Bodh Gaya, Gaya and Many more
From my childhood I saw my parents are inclined towards spirituality, they are fond of travelling all across and with them I got the opportunity to know more about our culture, history, and people. And what could be better than visiting Bihar with them several times. In this blog I'm going to share my experiences of twin spiritual cities of Gaya and Bodh Gaya. They are much more popular amongst foreign people than Indians. Bodh Gaya is a holy place for Buddhists and Gaya spiritual city attracts thousands of Hindu pilgrims, pilgrims come here for pind daan or offering prayers to ancestors. Plan your unforgettable Varanasi Gaya tour package with Travel Agents in Delhi.
Holy city Bodh Gaya is the place where Gautam Buddha became Lord Buddha and attained enlightenment under a huge banyan tree, which is now known as the Bodhi Tree situated inside Maha Bodhi temple. Sarnath is the place where Lord Buddha gave his sermons to his followers or disciples. Explore holy city Sarnath on your Varanasi tour packages from Tour operators in Delhi. Gaya is also mentioned in great epics such as The Mahabharata, and The Ramayana. Here Lord Rama along with Sita mata and brother Lakshman visited Gaya for pind daan of their father Dasharath during the month of Pitru Paksha (also called Shradh). 
Gaya and Bodh Gaya are two popular twin spiritual cities of India, both are famous for their rich religious culture and tradition. Gaya is famous for Hinduism and Bodh Gaya for Buddhism. We are here with suggestions for Things to do in Gaya and things to do in Bodh Gaya. 
So, here are the few places, which we visited and according to me it's worth visiting if you want to get an insight of sacred Indian destinations.
Top 5 Places to visit in Gaya, Bihar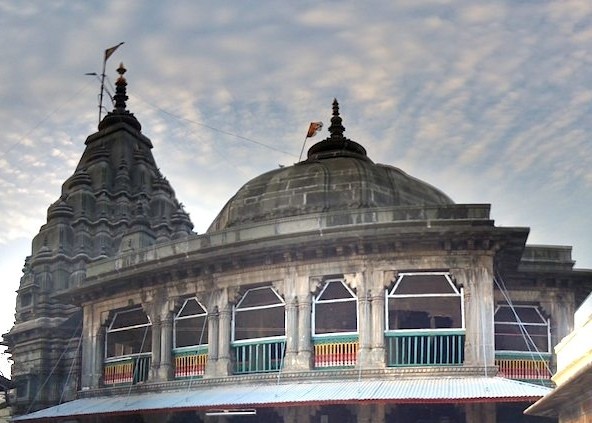 Vishnupad Mandir (Temple)
Vishnupad mandir is the main temple as well as major attraction of Gaya , the temple is situated on the banks of holy Falgu river and it features iconic 40-cm-long footprint of Lord Vishnu, which draws devotees from across the country and abroad. As per Natives of Gaya demon Gayasur was killed by Lord Vishnu here by stamping his foot on his chest. And after Lord Vishnu pushed Gayasur under the earth, his footprint was retained in a rock. This famous temple was built by Rani Ahilyabai Holkar of Indore, but it has been renovated several times in the past.
NOTE:- Best Places to visit in Bodh Gaya and Gaya by Sarika Chauhan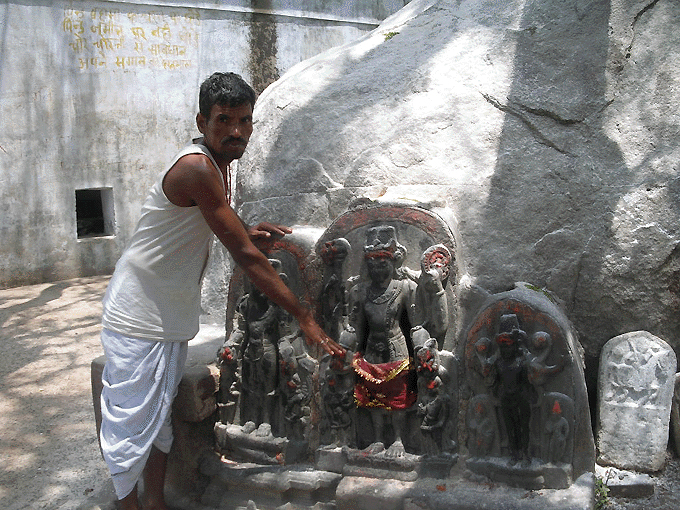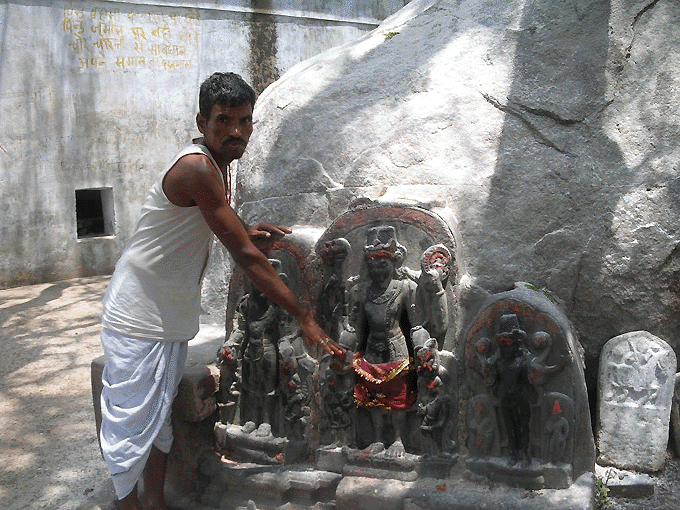 Yama Temple – Pretshila Hill
Pretshila Hill, which really means hill of ghosts, kindly do not reckon it by its name, just kidding ;)… It is located on top of the hill in north-west of Gaya and holds a very special place for Hindus where they also do Pind Daan. This temple is dedicated to God Yama or Yamraj, who as per the  Hindu mythology is the God of Death. Next to this temple there is a famous tank Known as Ramkund, As per locals lord Ram bathed once here and hence it got its name. Pilgrims believe that just by only taking a bath in this tank is going to wash away all their sins.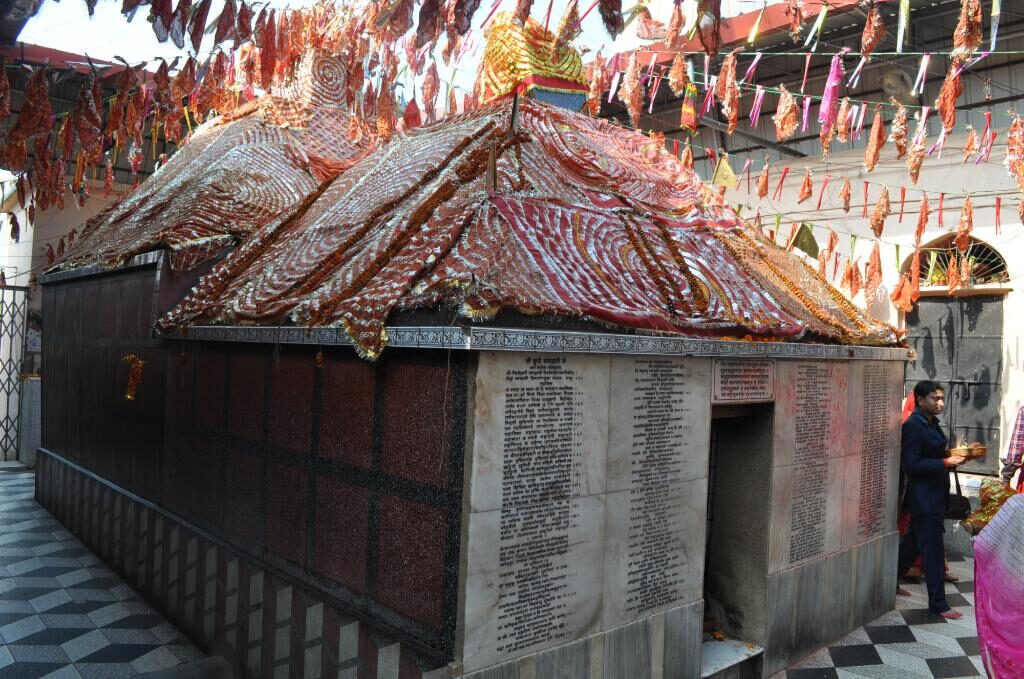 Mangla Gauri Temple
Mangla Gauri Temple is one of the 18 Maha Shakti-peeth's of Goddess Durga in India. It holds very high importance for the Hindus, and has been already mentioned in the 3 Puranas, Vayu, Padma, and Agni. The shrine over here is dedicated to Sati, the wife of Lord Shiva. The goddess here is worshipped in the breast-form, symbolizing the love of a mother. Devotees from all across India come here to pray so that all their wishes are fulfilled by the goddess. People have to climb more than 100 stairs to reach the temple.
NOTE:- Best Things to do in Varanasi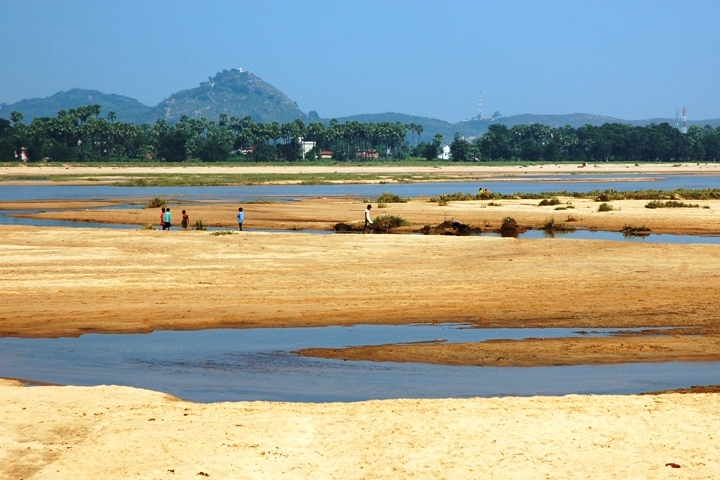 Falgu River
Whenever you plan to visit Gaya on your Gaya and BodhGaya tour package, don't forget to give this unique river some place in your tour itinerary for Gaya. It is such a fascinating place where the entire river flows under the sand and not vice versa. There is a very interesting story that is related to that phenomenon. It is believed that during their exile (vanvas), Lord Rama and Sita decided to take rest for a while on the sandy banks. During the time frame for pind-daan, Rama went to make some arrangements of food to offer his ancestors, while Sita waited on the banks. During that period of time Lord Rama's ancestors appeared in front of her and requested that the ceremony of offering food be conducted without delay. Rather than waiting for lord Rama, she performed the ceremony by offering sand, thereby granting them salvation.Later Sita thought that Lord Rama would not believe her, so she asked the sacrificial fire, a cow, the Falgu river, a brahman and a tree to stand witness for her act. Sadly, when Lord Rama arrived and questioned all the witnesses, they all turned false. They were hoping for a second round of offerings, therefore all the witnesses other than the tree said that Sita was lying. She was very enraged and cursed all the witnesses but the faithful tree. Thus, the Falgu river was condemned to run below the ground hiding his head in shame, for all time.
Apart from being a historical and religious city Gaya is famous for local foods specially local sweets like Tilkut , longlata, Anarsa, Khubi ka Lai are famous sweets of Gaya, So when you are on Gaya tour packages do taste these sweets too. Best time to visit Gaya is from September to April every year. 
 Best Places to Visit in Bodhgaya , Tourist places in Bodhgaya :- 
Dungeshwari Cave Temples
It is believed that as per locals that Lord Gautama Buddha meditated in the three caves here before continuing his journey to Bodhgaya. It is located around 12 km northeast of Gaya, also known as Mahakala Caves. This is the exact place where Lord Gautama realized that one cannot attain enlightenment by self-indulgence or self-abasement. And from here he reached Bodhgaya where he finally attained enlightenment.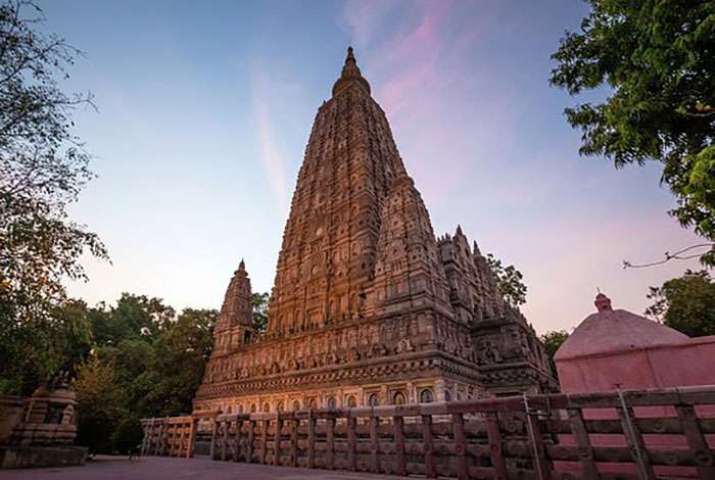 The Mahabodhi Temple
One of the most important and sacred religious sites for Buddhists in Bodh Gaya is the Mahabodhi Temple, the very place where Lord Buddha attained enlightenment. In 2002, it was declared a UNESCO World Heritage Site. The major attraction of the Mahabodhi Temple is the famous huge Bodhi tree, beneath whose shade Gautam Buddha used to meditate. Even now, monks and devotees pray before the sacred Bodhi tree.  As per records this temple was initially built by Great Emperor Ashoka after he started following Buddhism. There are few contradictions about that, but we shall not get into it. Overall, this place will offer peace to your mind and you can hear continuous canting. Visit Mahabodhi temple in Bodh Gaya on your varanasi gaya tour package from a Travel Agency in Delhi.
NOTE:- Unexplored places to visit in Varanasi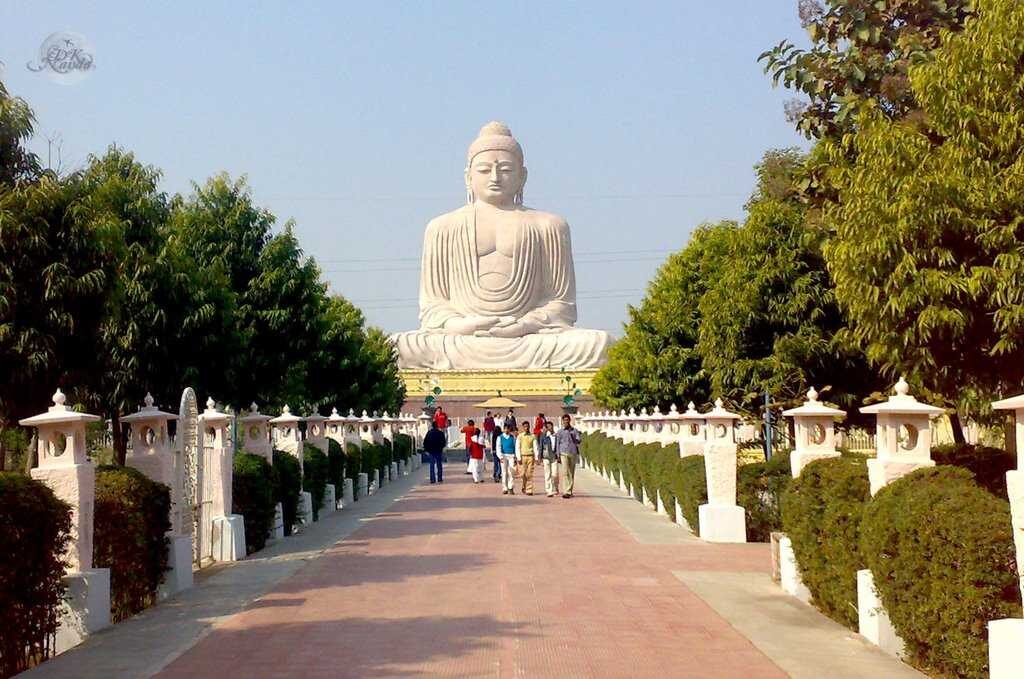 The Great Buddha Statue, Bodh Gaya
There is this massive statue of the great Lord Gautama Buddha in Bodh Gaya, which is 25 meters high, resembling Lord Buddha in his meditation pose known as the mudra on top of a blooming big lotus, carved out from red granite and sandstone. This statue is one of the tallest one and the first Buddha installed in the country.It took 7 years to complete this humongous statue. This Statue is one of the major tourist places in Bodhgaya, most of the time you find a lot of people in line to see it.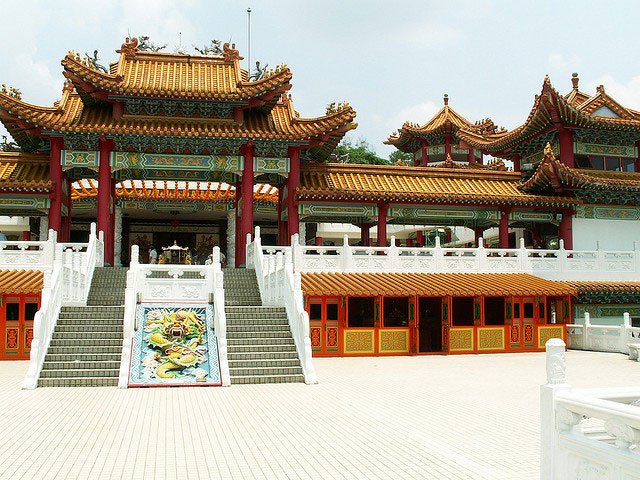 Chinese Temple
The Chinese Temple in Gaya stands near the Mahabodhi Temple and is a spectacular Buddhist temple built by Chinese-Buddhist monks. The architecture, therefore, is an amazing amalgamation of the beautiful Indian and Chinese architect designs, especially the temple exterior, which resembles a Chinese monastery. The Lord Buddha statue inside this Chinese Temple is believed to be more than 200 years old and has been made and imported from Mainland China. The temple has three beautiful and marvelous golden statues of Buddha.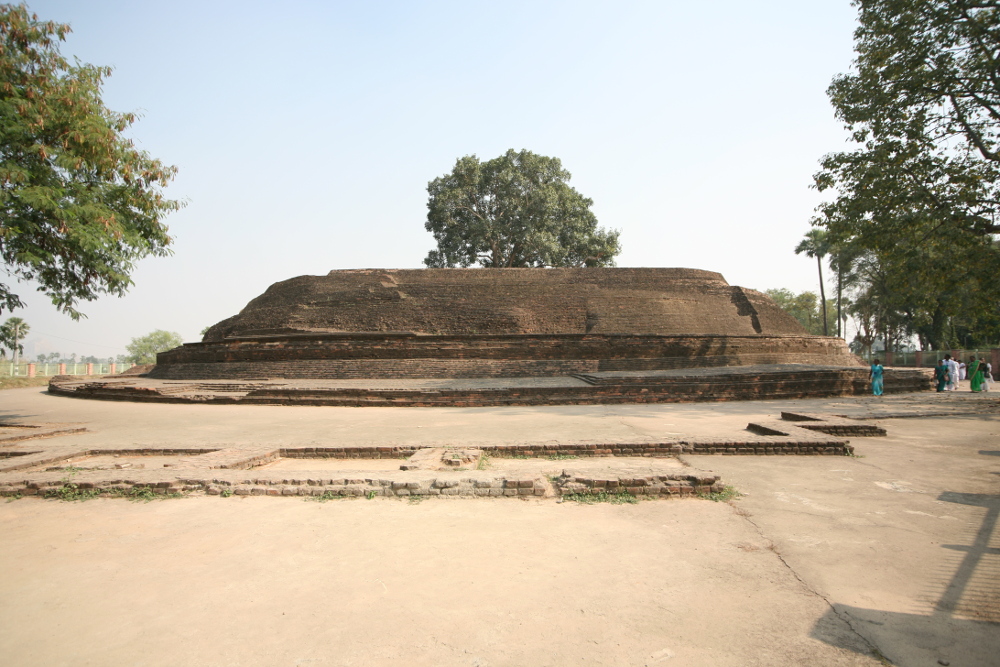 Sujata Stupa
Sujata Kuti stupa is located across sacred Falgu River from Bodhgaya, and it was constructed to commemorate the residence of Sujata. The great lady who fed the starving Buddha, which ended his seven years of asceticism. The bricks of this ancient stupa were originally covered with lime plaster and painted white. It's a 20-minute walk from Bodhgaya. A just further 10-minute walk away is Sujata Mandir, you find the actual site of the banyan tree where Sujata is believed to have fed the Buddha.
I'm going to list a few important things now, which will come handy during your trip to these two beautiful places in Bihar Tourism.
First and foremost, book your tour through a reliable travel company in Delhi or travel agent in Delhi, like we have booked it through Ghum India Ghum. Reason for going with a reliable travel company is that they will provide you with authentic information through knowledgeable local guides, which is the most important thing when you visit such beautiful and culturally enriched places.

Gaya is a famous tourist hotspot and people from across the world visit it, so the hotels cater to tourists from all budget options. From luxury one resorts to several homestays and pocket-friendly hotels in Gaya, Gaya has them all. For those looking for homestays, Sakura House, Ansari House, Vistara Home Stay and Nandeshwari have enjoyed good reviews from the visitors. While, Hotel Grand Palace, Sambodhi Retreat and Hotel Gharana are perfect for luxurious stay. On the other hand Bodhgaya has better hotel options such as Hotel Swagat, Hotel Maurya Vihar Bodhgaya, C K International Bodhgaya and Hotel R. K. Palace Bodhgaya are the perfect options for those travelling on a limited budget. Get the best deals on Hotel in BodhGaya from tour and travel companies in Delhi.
Bodh Gaya is an important site for Indian Buddhist Circuit Tour, Buddhist circuit tour in India ; you could find several Buddhist centers of some South Asian countries like China and Indian sub-continent Sri Lanka. In Bodhgaya you find authentic chinese food in Bodhgaya, authentic Japanese food in Bodhgaya, authentic Thai food in Bodhgaya and many more
How to reach Bodh Gaya and Gaya City :- Nearest Airport for Gaya and Bodhgaya : Bodh Gaya Airport
Best Time to Visit Gaya and Bodh Gaya: September to April every year
Currency: Rupee
Languages: Hindi, English