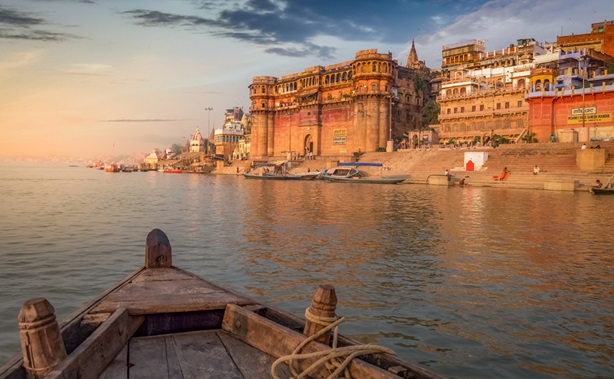 Banaras is not only the holy pilgrimage place of India, its way beyond your imagination. It is the unique charm of Varanasi, which attracts people from all over the world. In our previous blog we talked about places to visit in Varanasi and in this we are going to talk about those places which are less explored. We will concentrate on those places, which are hidden gems of Banaras. Its cultural richness is not only limited to Ghats, Ganga aarti or temples, but there is so much of hidden heritage in Kashi. Varanasi from ancient times is a center for studies and till now it is maintaining its charm with renowned universities like Banaras Hindu University, Sampurnanand Sanskrit University and many more. Banaras act as a gateway for touring nearby religious places, such as Varanasi Gaya tour package or Varanasi Prayagraj tour package or Varanasi Ayodhya tour package. Ghum India Ghum as a leading travel agent in Delhi and travel agency in Delhi are here with a list of Unexplored places to visit in Varanasi.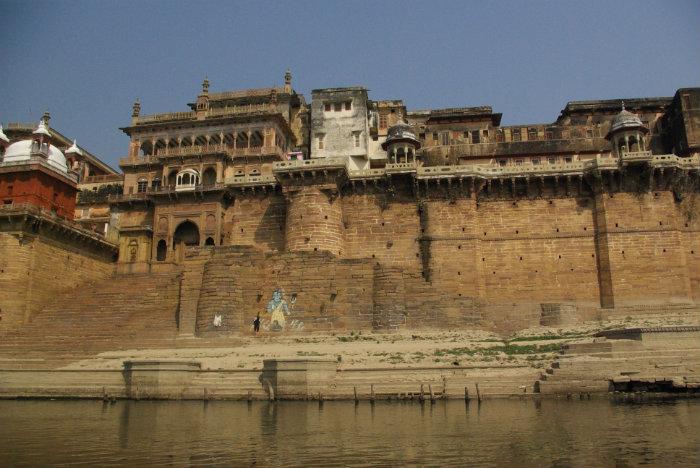 Vivacious Heritage of Banaras, Ramnagar Fort
You must have seen the heavenly architecture of the sacred Kashi Vishwanath Temple, but do visit Ramnagar Fort in Varanasi to witness its beauty on your next Varanasi tour package from Delhi. Situated opposite to Tulsi Ghat, this fort was built by Kashi Naresh Balwant Singh in 1750 in Mughal Style with help of Chunar sandstones. Currently it is also an official resident of Kashi Naresh Anant Narayan Singh, do visit Saraswati Bhawan Museum inside the fort, which was a Durbal hall (public audience hall) earlier. This museum is famous for collections of ivory work, medieval costumes, American vintage cars, bejeweled sedan chairs and many more. Don't forget to add this on your Varanasi tour package from Bangalore.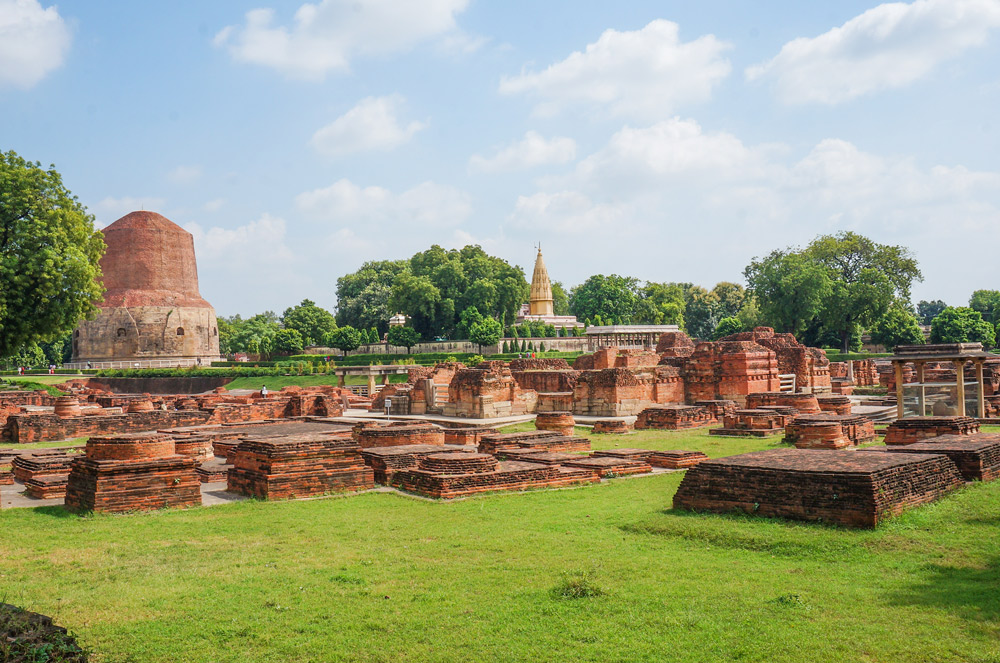 Sarnath Temple on day trip from Varanasi
Only a few kms away from Kashi is Sarnath, where lord Buddha gave first dharma lesson to his disciples after attaining enlightenment at Bodhgaya. And it is another option for the best day trip from Varanasi. In Sarnath, you will see temples from most of the Buddhist countries, visit ruins of massive Dhamekh stupa which is 128fts high and 28 meters in diameter, stupa is dated back to 200BC and it is believed this is the place where Lord Buddha preached for the first time. You will find several monks or Buddhist saints praying in temples over here.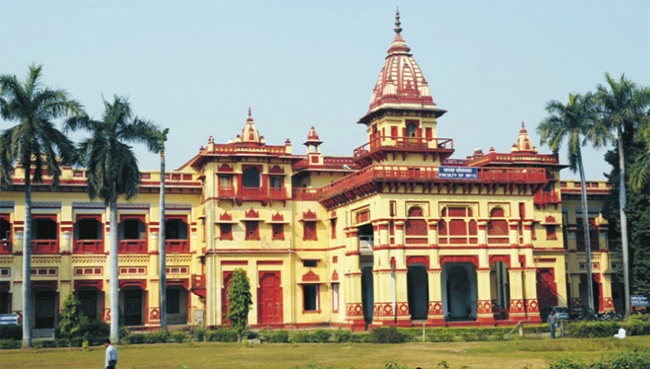 Banaras Hindu University (BHU)
This iconic university in Banaras or Varanasi is one of its kind and it was funded by many eminent personalities of India in 1916 before independence. There are a few other universities in the city, where students from all over the country come to get world class education. BHU has one of the biggest university campuses in Asia and holds a place in the top 10 universities in India. It is known for Literature, Art, Music, Medical, Engineering, Ayurveda and many more courses.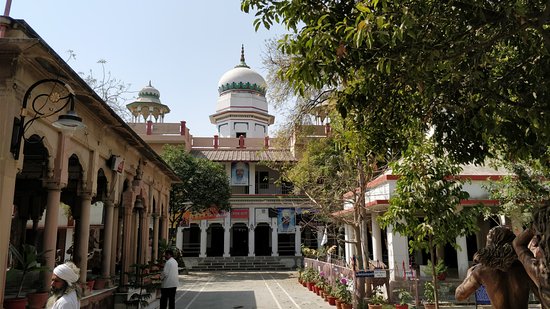 Kabir Chaura Math
This is one of the best places in Varanasi for literature lovers. Here you can find a memorial dedicated to Sant Kabir Das and at a book stall fully dedicated to his books. Here a few small temples have preserved priceless belongings of Kabir. This is the exact place where Kabir spent most of his life.
Chunar Fort, Mirzapur
It is one of the amazing places near Varanasi, Situated 23kms from Kashi in neighboring Mirzapur district. This fort is popular for mysterious ghost stories, it is a heritage property dated back to 56BC. Later it was abode of Sher Shah Suri, followed by Mughals to Britishers. This fort played an important role in the history of India and always been an important building under all rulers. It is one of the best suited day trips from Varanasi. You can book a day trip from our travel agents in Varanasi.
Nadesar Palace, Varanasi
This palace is situated in the city center and was constructed by British East India to offer comfortable stay for officers posted in Banaras. It was later acquired by Maharaja Prabhu Narayan Singh during the 19th century to provide luxury accommodation to his guests and dignitaries. This palace is named after goddess Nadesari, whose temple is just in front of this palace. Nadesar Palace in Varanasi is managed by Taj hotels which offers relaxed heritage stay in Varanasi to their guests.
In short Kashi is that kind of place, which will amaze you with its charm every-time you visit, and its demography is so vast that you will find new places each time. There are so many sacred temples, but only few are known, like Kal Bhairav temple and it is believed that anyone who comes to Varanasi or wants to get settled here should visit this temple and get permission from Kal Bhairav baba. There are many such unheard facts about Varanasi, it doesn't need anyone to promote it, but it is also a fact that after Mr Narender Modi, prime minister of India got elected as Member of Parliament, tourism in Varanasi has flourished like never before. Many head of foreign countries visited Varanasi on Mr Modi's invitation which helped in attracting more tourists from these countries. Ghum India Ghum being a travel agency Delhi or tour operators in Delhi is here with a blog, which will help you in exploring Varanasi on your next visit. Tour and travel in Delhi.
Hello:-
If you'd like to chat about visit India or need help finding a holiday to suit you we're very happy to help.
Ghum India Ghum Travel Agency in Chennai, Tamil Nadu
Ghum India Ghum – Travel Agent in Delhi | Tour Operator in Delhi
Grab a cab :- Delhi's best car rental company
Ghum India Ghum team.
+91-8860139194/ +91-9971089194