We are about to enter 2021…And as I write this blog, deep down I wish 2020 to be kind to us.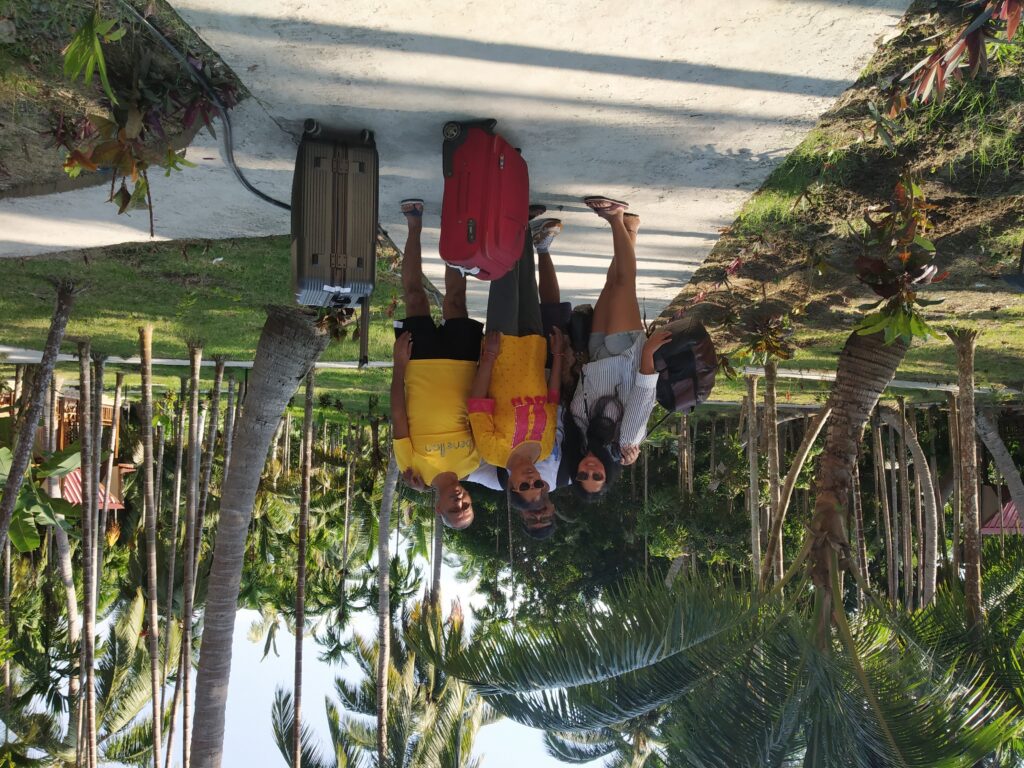 It is/was an unprecedented and overwhelming year. Things happened, which we never thought of… Let's leave this thought here and talk about my travel experience from the beginning of the year… Ghum India Ghum being the leading travel agent for Andaman and tour operator for Andaman, We are here with a list of places to visit in Andaman Island, Things to do in Andaman
In January 2020, we traveled to Andaman and Nicobar Islands for the celebration of new year. It was a family trip, and we were traveling together for leisure after 2-3 years… (It is our mother who is fond of traveling and all the luxury, and we got it from her, but due to her medical conditions, we are not traveling much). However, she is the one who motivated us to take a vacation… And as a beach lover, I insisted on visiting these beautiful islands.
Reaching there was an ordeal, due to bad weather our flight got cancelled from Delhi and had to spend 10 hrs on the airport. It was freezing in Delhi and visibility was zero. When we talk about it my mother says that was a sign for bad 2020… Mothers…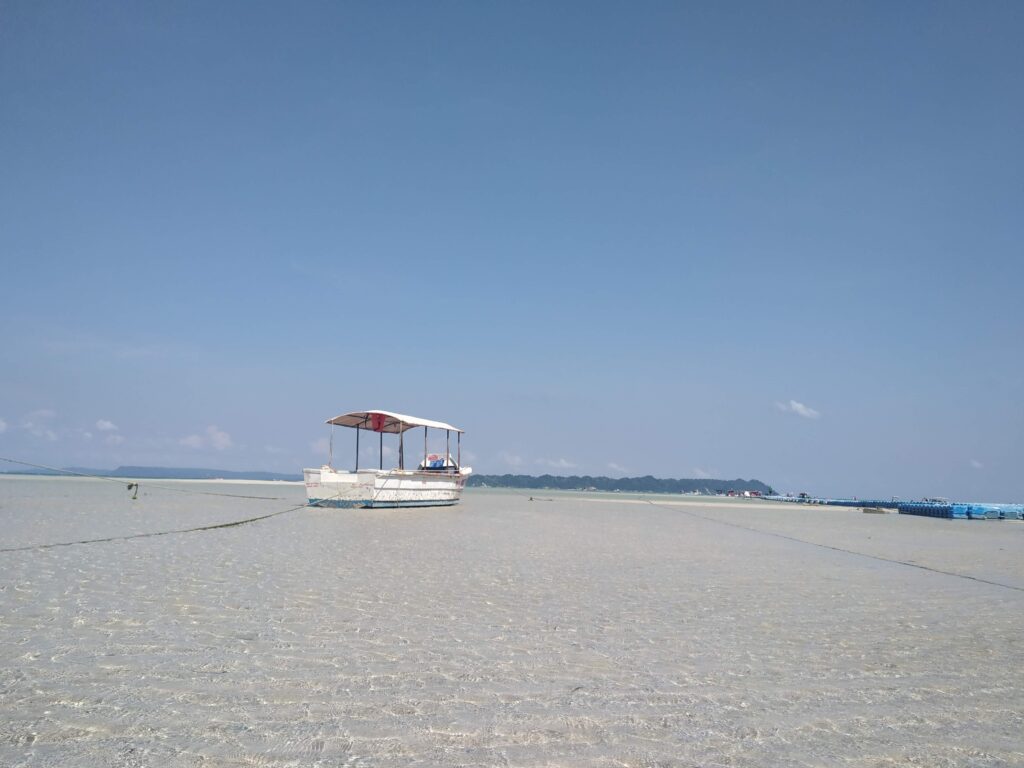 After reaching Port Blair all our sufferings were paid off well… it was such a beautiful place, especially Havelock and Neil Island… Now, when I write about it, I feel I should have documented everything in video. But then reading has its own charm.
We were there for 6 days and in my opinion it's enough for a family vacation to Andaman. You can indulge in a lot of activities with your family/spouse/friends.
Here, I'm going to mention our activities or places you must visit. I would try to be as much informative as I can be. 😊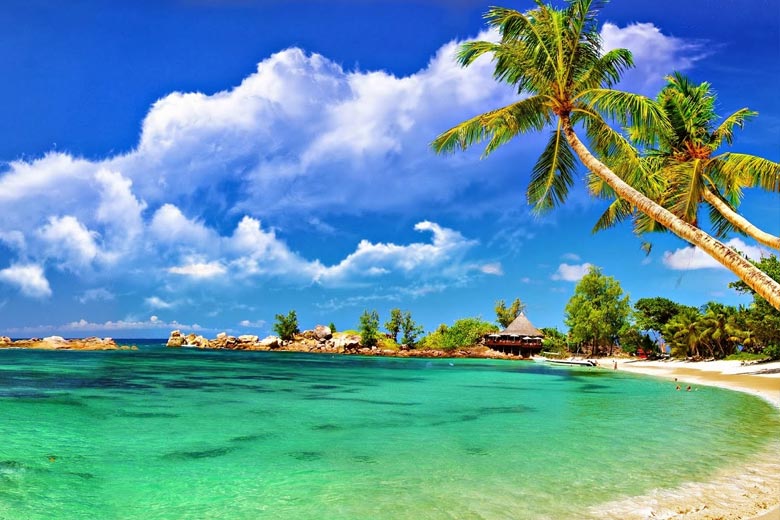 Port Blair: The capital of Andaman Islands has so many things in store for everyone. Here are the attraction/activities you can do in Andamans –
Cellular Jail: I would suggest, you visit this historical jail in evening for a wonderful light and sound show, it gave us goosebumps. They portrait India's freedom fight in an interesting manner, you'll feel as if you are living in that era.
Ross Islands & North Bay: Ok, I think, I've mentioned this earlier that I'm totally a beach person, I love water so much… So, water activities were in my mind, we avoided Snorkeling in North Bay (as we left that for Neil Island), but we do get into speed boat rides… oh boy, did I tell you how awesome that was, I couldn't stop smiling, while writing about that… There are a few food stalls where you can get snacks and fresh coconut water, do not expect anything fancy. Ross Island is famous for the history associated with it. The island has some of the oldest British and Japanese structures in India, it gives you a unique vibe like Cellular.
Baratang Islands: We did not visit Baratang, generally travelers/tourists go there for the Jarawa tribe, they are believed to have lived there for up to 55,000 years. A lot of conversation is going around the exploitation of one of the oldest tribes and we chose, not to go.
Next day we took a ferry to reach Havelock, these ferries are the lifeline for travelers as a matter of fact for locals as well. You could only go back and forth to different islands through water; there is no road.
Havelock Island is known for their beautiful beaches. We visited Kalapathar and Radhanagar, if you love spending time in silence then Kalapathar is the best, water is blue green with white sand, less noise, complete serene. Radhanagar is a great place to enjoy the sunset and get some delicious food in those tiny shacks. You could visit Elephant beach for water activities, but like I said we wanted that in Neil, as it was economical.
Our next destination was Neil Island, generally people don't visit, or their package does not have an option of this island, but this is highly recommended, it's beautiful with their exotic corals and a rich marine life. If you want to have a relaxing vacation, it's a must. Beaches are generally great for their breathtaking sunset and sunrise views. Laxmanpur for sunset, while munching on some evening snacks tea/coffee/cold drink and Sitapur for its sunrise. Then came the fun part, water sports at Bharatpur Beach, yayyyy 😊do bargain with the vendors for a better deal. After all those rich experiences we had a delicious meal, we totally enjoyed their fish curries…
And just after that we went to see Natural Rock Formation, which is also called Howrah bridge. It's a worth visiting sight, you must walk a bit, but all your hard work will pay well.You can ask your operator to customize the itineraries according to your need.
Here's the itinerary, which we followed =
Day 1: Airport Pickup followed by check-in at the hotel and later
Cellular Jail Light and Sound Show.

Day 2: Port Blair to Havelock via ferry. Checked-in at our resort and visited Radhanagar Beach.
Day 3: Visited Kalapathar and after that took our ferry for Neil. Visited Laxmanpur.
Day 4: Visited Sitapur and we did all the water activities in Bharatpur, day was tiring we stayed there for a night.

Day 5: We took our ferry for Port Blair and visited North Bay and Ross
Islands during the day. Later we went shopping and had our dinner on a cruise.
Day 6: Airport drop.
And here our wonderful trip ended, and we left with a heavy heart and smile on our face, it was a mixed emotion for sure. And as we look back, the rest of the year (2020) is going to register its name in modern history, at least we are not going to forget it soon.
Hello:-
If you'd like to chat about visit India or need help finding a holiday to suit you we're very happy to help.
Ghum India Ghum Travel Agency in Chennai, Tamil Nadu
Ghum India Ghum – Travel Agent in Delhi | Tour Operator in Delhi
Grab a cab :- Delhi's best car rental company
Contact Sarika Chauhan : sarikarchauhan@gmail.com
Follow her on Instagram: sarikarchauhan
info@ghumindiaghum.com / ghumindiaghum@gmail.com