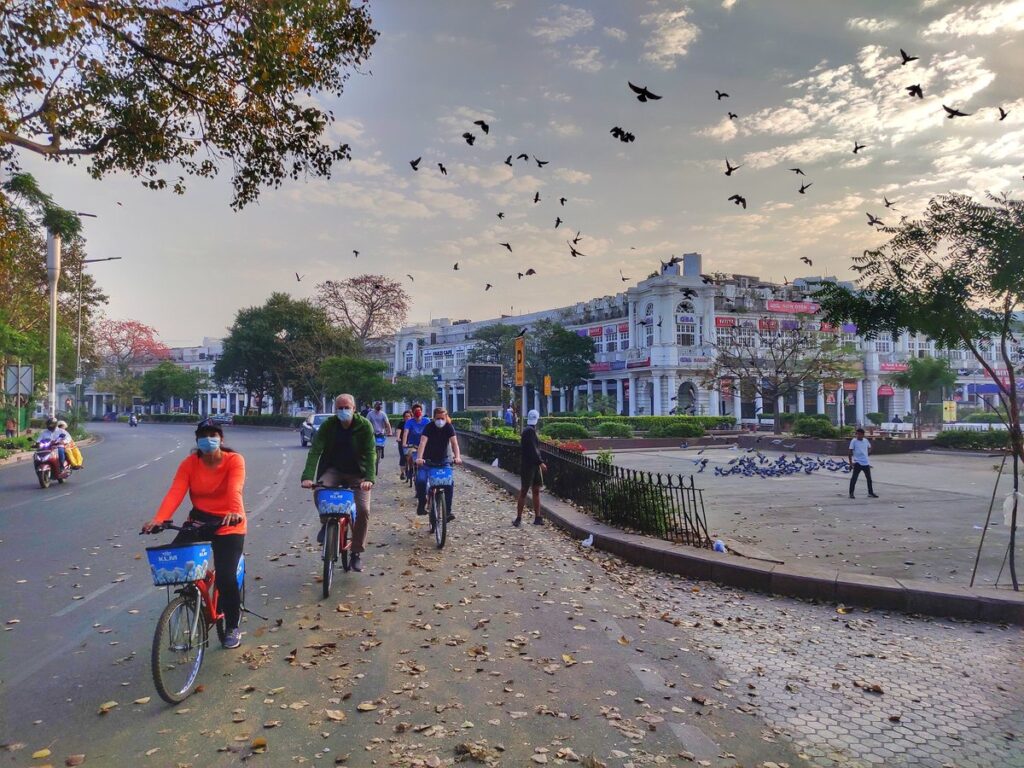 Cycling tours are getting quite popular in India amongst Foreign travellers as well as domestic travellers. In India it is famous among new age people specially people working in the Big It sector of India. When you go for a morning walk in any metro cities of India you find several cycling groups most of them are people from the young generation. There are so many apps available in the market for cycling tours in Delhi or Noida or any other metro city. As per recent reports the sales of advance cycle is rising in India especially from work from home culture started post covi19 virus threat. Best part about cycling is it keeps you healthy and it definitely helps in relaxing after busy daily schedules.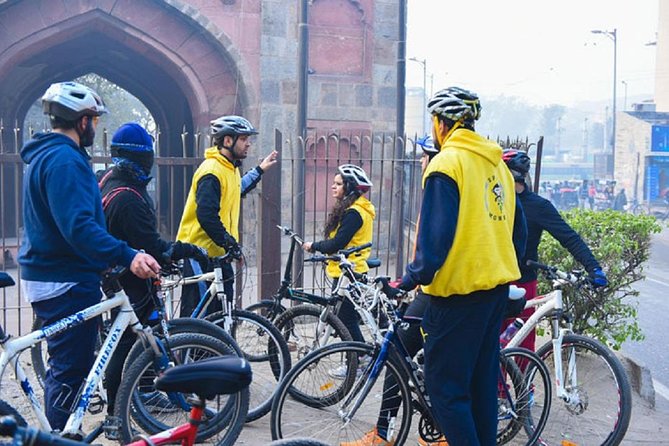 We are going to discuss the importance of Cycles tours in Delhi in this blog and why it is important  to go for this unique experience when you are in Delhi on your next India trips. A cycling tour in Delhi is a perfect way to experience the rich culture of Delhi. According to our travel experts at Ghum India Ghum which is a leading travel agents in Delhi and leading tour operator in Delhi, Cycling tours are of the best way to explore historical cities like Delhi, Agra, Jaipur, Varanasi, Udaipur and many more, Guest can easily go to narrow lanes of these city and one can better understand historical art and architecture. Be a city or town or country side for sure there is no better way to see a place on a cycle. Delhi Cycling tours are designed in such a way that you can see best of Old Delhi And New Delhi. Best part about Cycle tours by Ghum India Ghum is that all our tour guides are locals of that area and they know the lanes of Old Delhi or New Delhi better than anyone.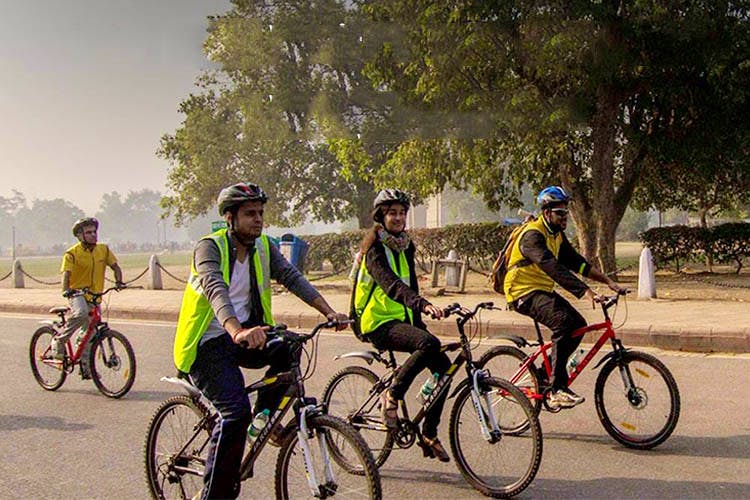 A group cycling tour is the best way to meet new friends from all across the world when you are in India. People from different countries book cycle tours in Agra, Cycle tours in Jaipur, Cycle tours in Varanasi, Cycle tours in Udaipur, Cycle tours in Jodhpur, Cycle tours in Madurai and several other places, which give chance to meet new people and its is one of the brilliant way to meet new friends in new country like India in relaxed environment. Being a leading leading travel company in India, tour and travel in Delhi we are organising group cycling tours at all major and historical tourist cities of India. Cycle tours in India help in taking the stress out of travel. No rush of catching the buses, your luggages is collected, your hotel stays are pre-booked, your meals are well planned, your cycles are ready for your cycle tour delhi you just arrive and enjoy cycling tours. 
Our cycling tour team is very passionate about our Delhi city and its rich cultural history, In Ghum India Ghum Cycle tours we take care of all safety protocols along with covid safety protocols, We have tour guides who are fluent in foreign languages apart from English and Hindi. Most of our Delhi cycle tours are early morning cycling in delhi. We are offering several Old Delhi cycle tours which includes tours of Chandi Chowk, Spice Market, Civil Lines and more places. Apart from this we are also offering Central Delhi cycle tours which cover places  like Connaught place, India Gate and Rajpath, Agrasen Ki Baoli (400yrs old stepwell in delhi). Ghum India Ghum which is a travel agency in Delhi also offers cycle on rent in delhi, Agra, jaipur and many more places. 
Ghum India Ghum is also offering several walking tours in Delhi as well as other cities, Delhi Walking tour is one of the best ways of exploring the city. In this tour our cab drop at the starting point of the walking tour from there our professional guides take you to the different corners of the mentioned places. Few of our walking tours are Delhi 6 or old Delhi Diaries, Connaught place walking tour, delhi street food safari or walking food tours in Delhi. So when you are planning for your visit to India do write to Ghum India Ghum which is a leading tour operator in India and we will help you in exploring the best of India in a totally local and unique way. 
Hello:-
If you'd like to chat about visit India or need help finding a holiday to suit you we're very happy to help.
Ghum India Ghum Travel Agency in Chennai, Tamil Nadu
Ghum India Ghum – Travel Agent in Delhi | Tour Operator in Delhi
Grab a cab :- Delhi's best car rental company
Ghum India Ghum team.
+91-8860139194/ +91-9971089194
info@ghumindiaghum.com / ghumindiaghum@gmail.com