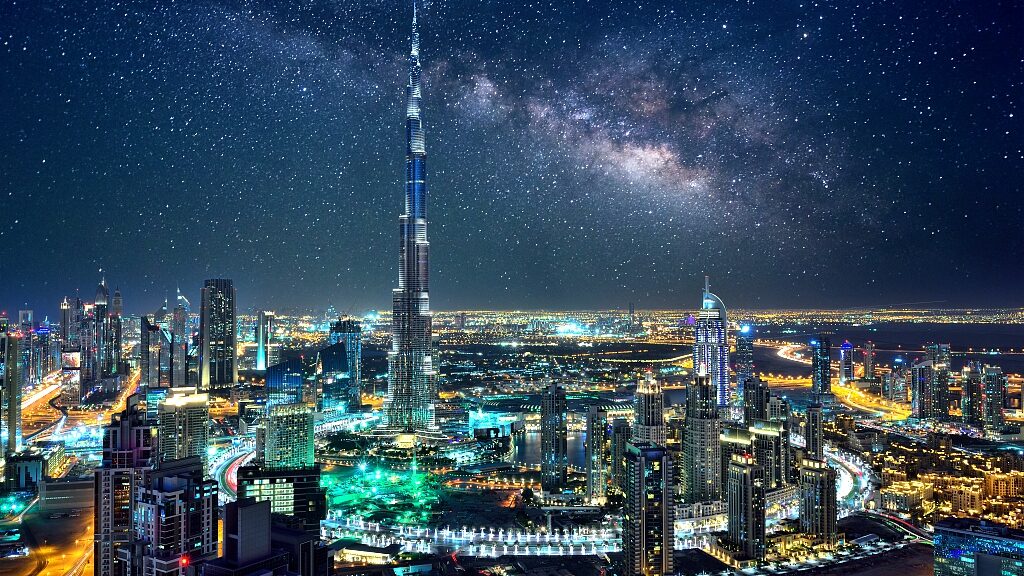 Dubai was established by the Al Abu Falasa dynasty from the respected Bani Yas tribe in the early 19th Century. Initially Dubai was a city of 700-800 members and was established as a fishing village and for pearl trading. Before the discovery of Oil in UAE, its economy revolved mainly around fishing and pearl industries. In 1962 after oil was discovered UAE's society went through tremendous changes and Dubai played a major role in shaping its modern day Dubai. Present day Dubai earning from oil is less than one percentage. Major source of the Dubai economy is Tourism and real estate industries. Dubai and Abu Dhabi are two major cities of UAE, which attracts millions of tourists every year. Dubai is a regional hub for business in UAE and known for its huge skyscrapers. Dubai is famous for being home to the world tallest building- BurjKhalifa, Luxurious Shopping malls, Sea Aquarium, SkyDiving,Desert Safari, High End yacht cruises, Dubai Opera, Dubai Marina and many more. Best time to visit Dubai is from September to March. Ghum India Ghum being a leading travel company in India and leading travel agency in India is here with a list of things to do in Dubai on your Dubai tour packages from India.
1) Burj Khalifa
Iconic The Burj Khalifa is top on our list of places to visit in Dubai, Which is one of the famous landmarks of Dubai. Standing at 828 meters high, Burj Khalifa is the world's tallest building. It is a living example of the modern days engineering marvel of the world. Burj Khalifa is also regarded as having the world's highest observation deck. Burj Khalifa is situated in the heart of the city centre of Dubai, which is the hub of business activities in Dubai. You can go inside to enjoy breathtaking panoramic views of the city from the observation deck at 124th floor, or you may go for delicious dining At The Top Sky Lounge. Most of the dubai tour package includes Burj Khalifa observation deck tour during off timing.
2) Dubai Fountain
Since it is located at the base of Majestic Burj Khalifa, so it is second on our list of things to do in Dubai. This fountain stream can soar upto 150 meters high in the air with the powerful jets  and is also regarded as the largest choreographed Musical fountain display in the world. Show starts here post sunset and repeats after every 30mins and the final show takes place at 11pm. One can enjoy these shows with their evening meals from restaurants from the Dubai mall or famous Souk Al Bahar. This is the best thing to do in evening when you are in Dubai.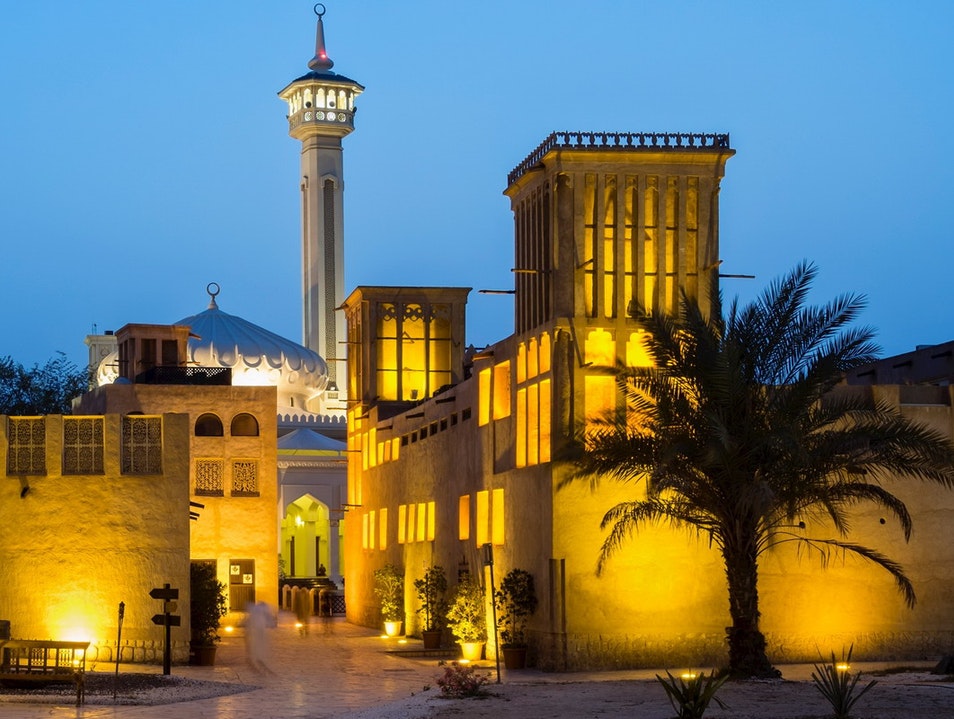 3) Al Fahidi Historical Neighbourhood
The Al Fahidi Historical Neighbourhood located in Bur Dubai is a place from where dreams for modern day Dubai started, it is one of the oldest and perfectly preserved neighbourhoods in Dubai city. Walking tour of Al Fahidi Neighbourhood is recommended for everyone to better understand the importance of this place. You will see here well preserved wind towers and winding alleyways of a bygone era, Also see the historical Dubai Creek waterway system. On your Dubai tour package from Chennai you may go for abra boat ride in Bur Dubai to the souks (markets) on the other side of the creek.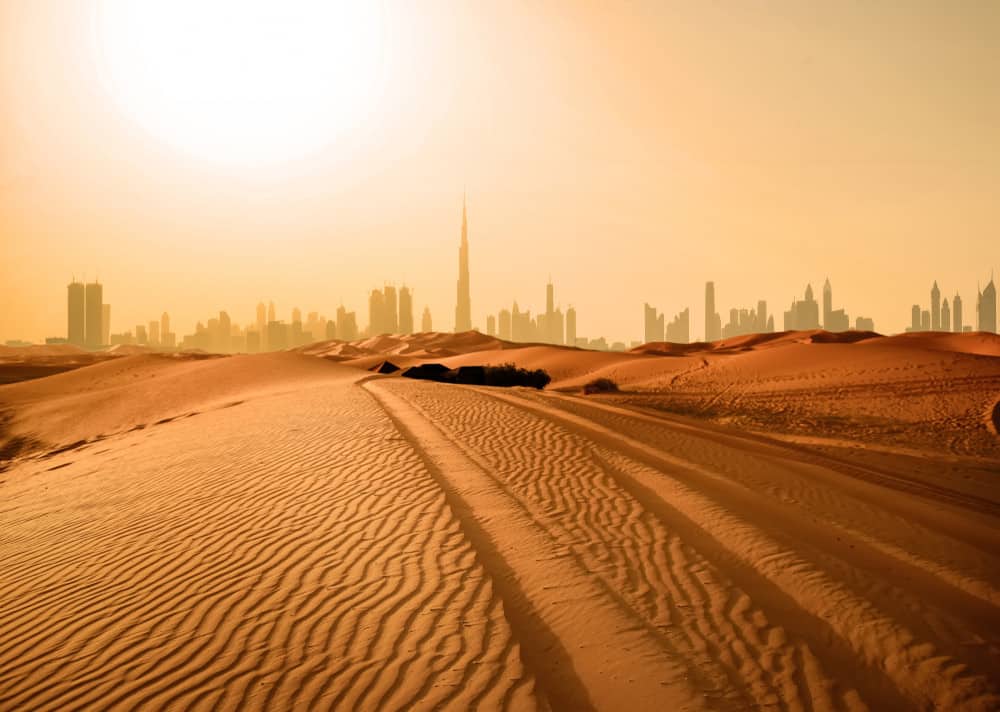 4) Dubai Desert
When you are in Dubai how can forget its desert so Dubai desert tour is fourth on our list of places to see in dubai, Just on 20mins drives from hustling and bustling of Dubai city lies fascinating never ending Arabian Desert, On arrival go for a Dubai style desert safari on your dubai tour package from bangalore, you will be simply amazed by dubai desert safari experiences on offroad 4*4 luxurious suvs, Best time to go for Desert safari in Dubai is after 4pm. You can go for other activities like quad biking, camel riding, experience cultural fun with henna painting and sandboardin here. People who are looking for comfort can try the Heritage Dinner Safari by leading tour company Ghum India Ghum.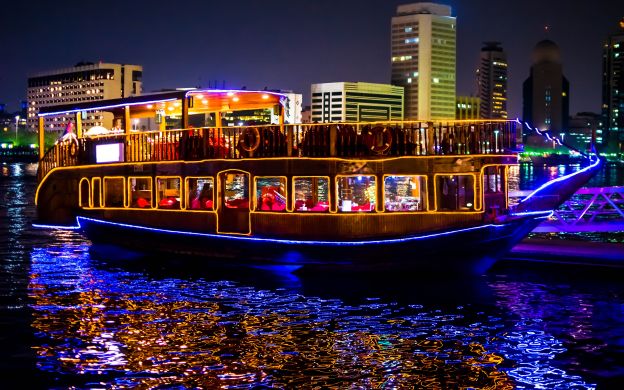 Dubai Creek Dhow cruise
5) Dubai Creek Dhow cruise
Iconic the Burj Khalifa may offer stunning views of Skylines of Dubai from heights but most mesmerising views of Dubai can be enjoyed from the water. Dubai creeks are sliced through the city and the best way of experiencing the beauty of Dubai is by the traditional dhows or Arabic wooden boats easily available at the creek. Go for Sunset cruise tour in Dubai on your dubai tour package from Delhi which offers dinner with several entertainment activities such as tanoura dance shows and many more. One can go for a budget cruise for 1 dirham on local ferries ( Ablas) from Bur Dubai to Deira.
6) Dubai Beach
You like shopping, or want to see a movie and Then you can go to Jumeirah beach situated opposite Jumeirah Beach Residences famously known as JBR. Here DJs are playing on most of the weekends, you can shop from several boutiques from here, Jumeirah beach is always happening with its activities. One can go for water sports activities here, or try different cuisine being offered from plenty of dining options or relax at the beach with your favourite book. On your Dubai holiday packages visit Dubai City beaches along the Dubai coast have their high-rise building in backgrounds and offer picture perfect moments.
7) Palm Jumeirah
Palm Jumeirah is another engineering marvel in Dubai so it is seven on our list. It is regarded as the one of the longest and biggest man made islands in the world. It is a major tourist attraction of the dubai. This island is filled with High End apartments and luxurious hotels like Waldorf Astoria, Jumeirah Zabeel Saray, Fairmont and many more. Dubai tour package with Atlantis stay is best suited for Palm Jumeirah island, Atlatis is the first hotel which was opened on this island and since then it is a famous tourist spot in Dubai. One can reach here using recently built monorail services. In aerial view this island looks like a palm in shape, one can enjoy street foods here from local vendors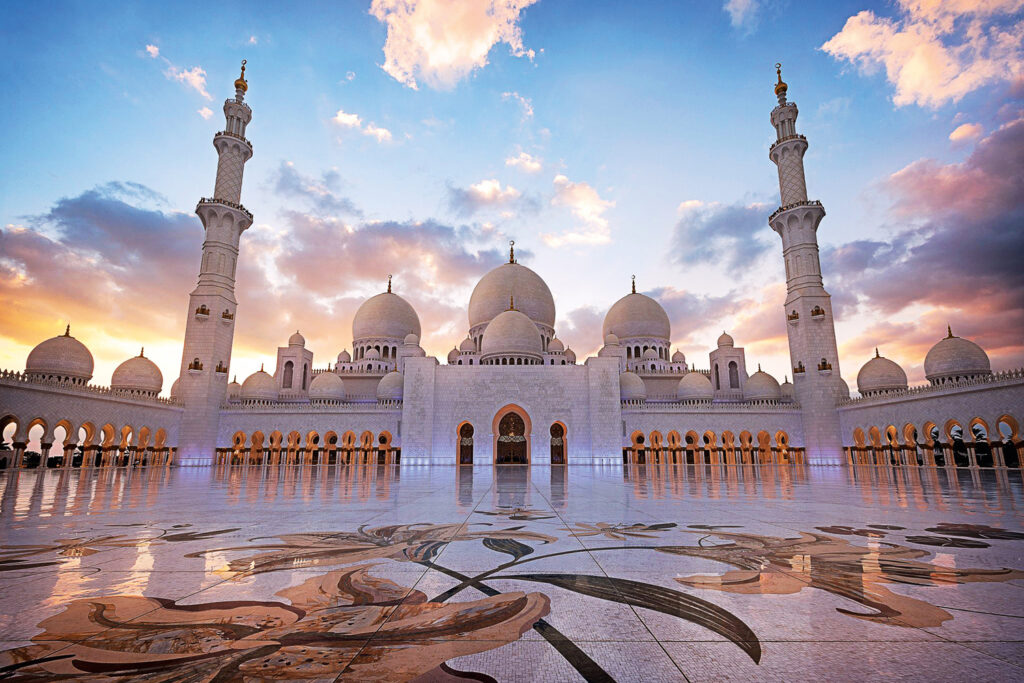 8) Sheikh Zayed Mosque, Abu Dhabi
The Sheikh Zayed Grand Mosque, which is in Abu Dhabi not in Dubai is eighth on our list and is a major tourist spot in Abu Dhabi or important things to do in Abu Dhabi. This is a huge modern day mosque built with white marbles. Visit this mosque on your Dubai holiday package from India, Constructed with the best uses of contemporary design and iconic ancient craftsmanship, Sheikh Zayed Mosque is the biggest mosque of the UAE where more than 41000 people can pray at once. Mosque has 82 domes, 24-carat-pure gold gilded chandeliers which amazed every visitor, more than 1,000 columns and the largest hand-knotted carpet in the world.
9) Dubai Frame
Newly Built Dubai Frame which is one of the recent additions to Dubai's skyline is ninth on our list and It is a remarkable engineering feat. Located inside Zabeel Park in Dubai, This frame allows you to witness the transition of Dubai from Old Dubai to New Dubai with a huge number of Skylines, Frame offers stunning panoramic view of the dubai city from 150meters height.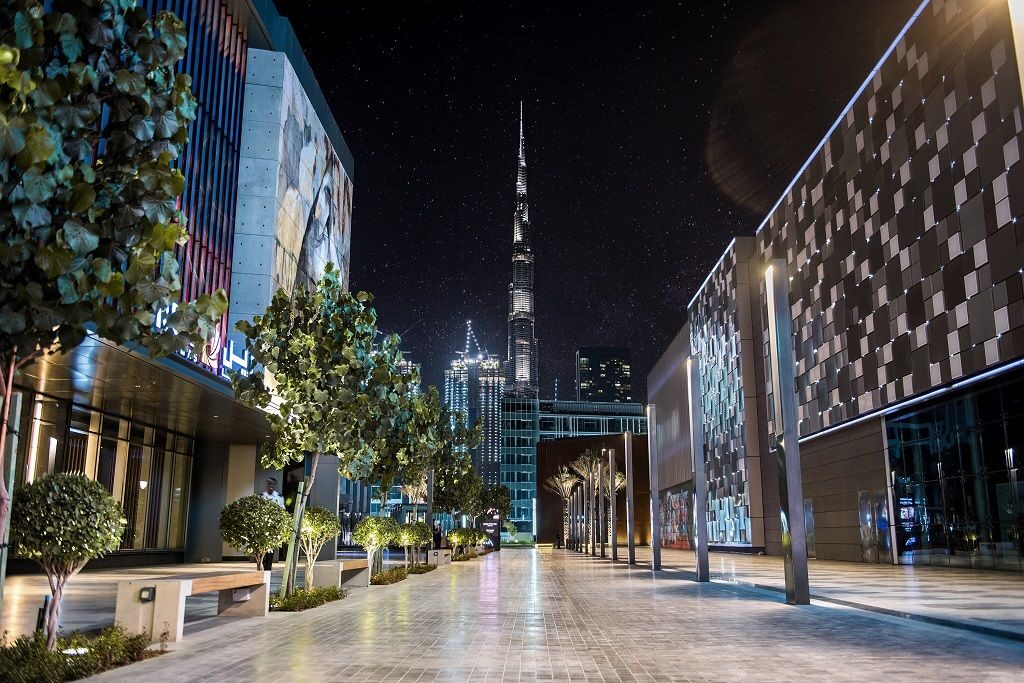 10) Shopping at Dubai Mall or City Walk
Last but not least on our list of Dubai tourist places, shopping in Dubai at City walk which is Stretching around 13,000square meters, Citywalk in Dubai offers European style walking street shopping experience. You can find a huge number of branded outlets along with plenty of Entertainment options, try different cuisines from several restaurant outlets, You may also catch a live concert or comedy show or live sports at the nearby Coca-Cola Arena.
Hello:-
If you'd like to chat about visit India or need help finding a holiday to suit you we're very happy to help.
Ghum India Ghum Travel Agency in Chennai, Tamil Nadu
Ghum India Ghum – Travel Agent in Delhi | Tour Operator in Delhi
Grab a cab :- Delhi's best car rental company
Ghum India Ghum team.
+91-8860139194/ +91-9971089194
info@ghumindiaghum.com / ghumindiaghum@gmail.com