Shiva, the God who didn't care what he wore, lived in solitude, and danced with abandon. Shiva who is also known as Mahadeva is one of the principal deities of Hinduism and I am a Shiva devotee. It's a shrine dedicated to Shiva and located on the Garhwal Himalayan range in Uttarakhand. Pandemic in 2020 made it difficult to travel anywhere, but when I got this opportunity to pay my homage, I didn't miss this chance. Along with Kedarnath we visited Badrinath, I mean when we are travelling that far then why not?!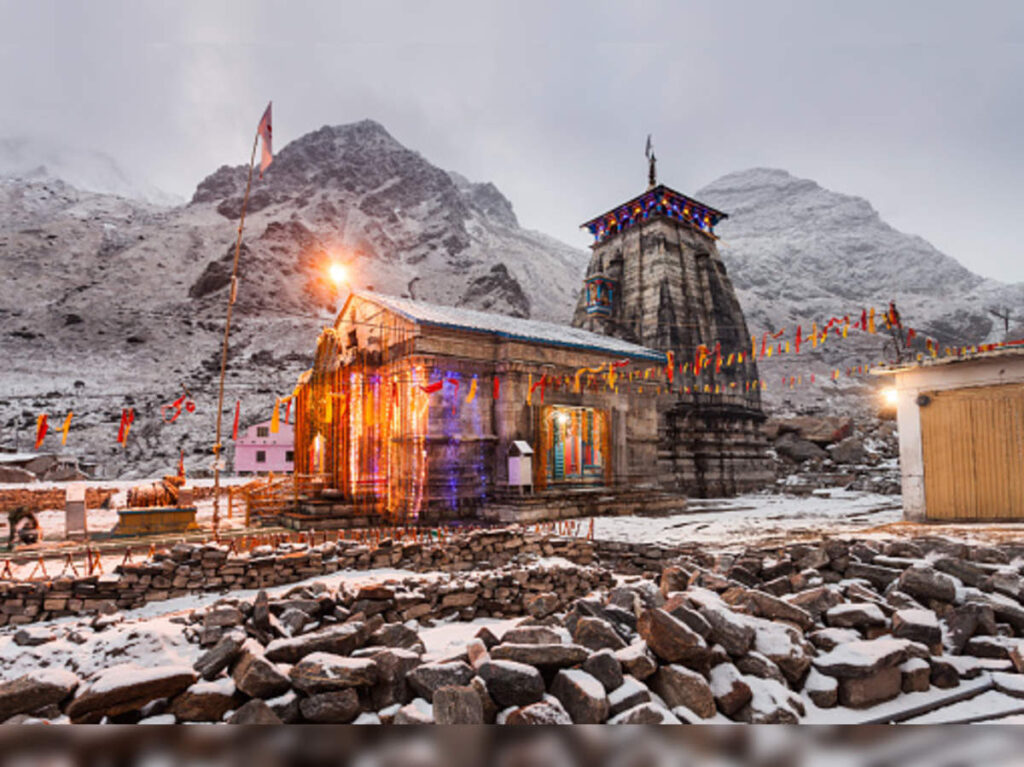 We booked out trip through Ghum India Ghum which is a leading travel agents in Delhi and that made our journey peaceful, now, you might be thinking that do I book all my tours through them (as I mention them frequently in my blogs), then the answer is YES! It's smart to book your tours through travel agent/tour companies as occurrence of the natural calamities for places like these are high and they always have a contingency plan. Plus, you can always rely on them in case of any emergency, they are answerable for their services. I would suggest all of you to check the credential of your travel agent before booking trips or paying money. With internet everything is easy, and Google is our savior for sure. I'm associated with GIG which is a tour operator in Delhi for long and they have earned my trust.
NOTE:- Best Places to visit in Bodh Gaya and Gaya by Sarika Chauhan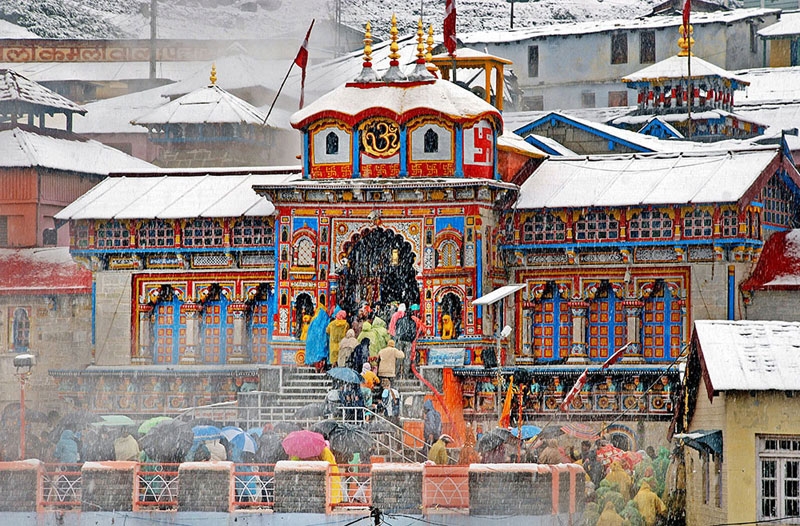 Here in my blog on Uttarakhand Chardham Tours along with best possible itinerary for Uttarakhand chardham yatra, I would try to cover as many topics as possible, since I had so many questions before booking my trip.
Best time to visit Kedarnath and Badrinath
Every year dhams opening dates are declared on Mahashivratri. Generally, summers from April to June and September to October are the best time to visit Kedarnath and Badrinath temple along with Yamunotri and Gangotri. These mentioned months are also the best time to visit Badrinath temple which is one of four dhams as per Hinduism. Kedarnath temple opening date and Badrinath temple opening dates always vary for few days.
How to reach Kedarnath and Badrinath
By flight:
If you want to reach Kedarnath by air, then the nearest airport is Jolly Grant Airport in Dehradun. Almost all the major airlines have flights to this airport from all major Indian cities. Once you are in Dehradun, you can either take a bus or hire a cab to reach Kedarnath. Making advance booking as advisable

By road:
Kedarnath is well connected to the capital of India, New Delhi and Dehradun in Uttarakhand as well. Distance between New Delhi and Kedarnath is 295 km. You can hire a cab/bus from Delhi or Dehradun. It's a lovely stretch, which you will enjoy in a road trip. Fare of bus and cabs will depend upon the size/seating capacity of the vehicle.

By train:
There is no railway station at Kedarnath. Nearest railway station is Rishikesh and it is well connected to almost all the major cities of India and has a regular train daily.
NOTE:- Unexplored places to visit in Varanasi
Helicopter bookings for Kedarnath
Now, you can book helicopter ride for Kedarnath from Guptkashi, Phata, Sersi and Agustmuni to Kedarnath, every day. Yatris can book their tickets well in advance to avail hassle free service, several charter companies have resumed one way and both way helicopter services for Kedarnath yatra. For best deals on Kedarnath helicopter booking contact Ghum India Ghum which is best travel agency in India.
Reaching Badrinath from Kedarnath
Kedarnath is located around 220 kms away from Badrinath and the convenient way to reach from Kedarnath to Badrinath is to take a taxi.

Govt registration
Whenever you want to go for Kedarnath temple das / Uttarakhand Char Dham yatra, Biometric registration is required. It's a compulsory document, which you need to carry. The government has provided both offline and online registration options for a pilgrimage.
Darshan Time For Devotees
Passengers would get 1 hr. 30 minutes at Kedarnath temple for darshan. The yatris who would like to stay overnight at Kedarnath can take the last helicopter flight slot of the day around at 2-3 pm. Accommodation is available at Kedarnath temple or Kedar Valley . Passengers should book their accommodation in advance because most of the dharmsala are booked in advance.
Places to Stay
Trekking
If you are an adventure enthusiast then you can trek to the main temple, it's a bit tiring, but worth every step. Gaurikund is the last motorable road for Kedarnath yatra tour and from here, it is a trek along the Himalayas. Here are the essentials you'll need during trek

An identity card – Original and Photocopies (MANDATORY)
Backpack and Rain Cover (50-60 liter)
Day Pack and Rain Cover (20-35 liter, if you hire mule or porter)
1 liter of pet water bottle.
Floaters/Sandals, sports/Trekking Shoes (waterproof are better during snow and rain)
LED torch/headlamp with extra battery
Poncho, raincoat, or umbrella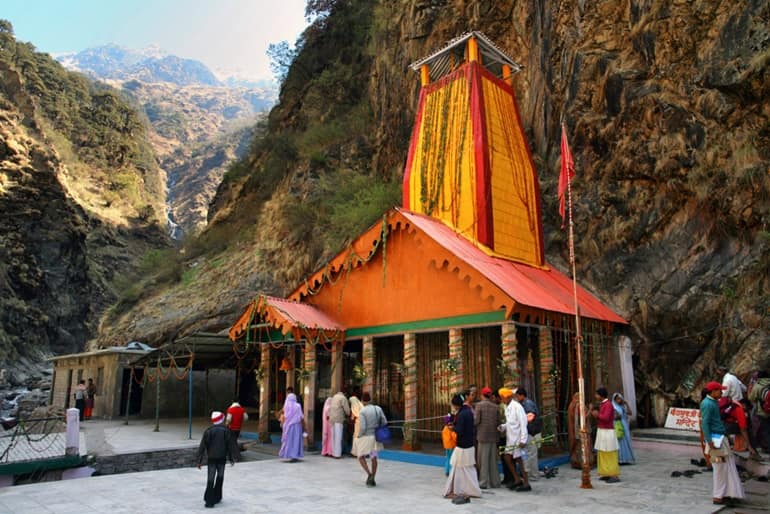 Char Dham
When we booked our trip to Kedarnath temple, my mother insisted for char dham, so our initial 5-day Kedarnath trip plan extended to 12 days Chota Char Dham yatra. It refers to the journey up the mountains to four sacred temples Uttarakhand. Yamunotri Dham, named after the Goddess Yamuna, is the first Dham, followed by Gangotri, Kedarnath and Badrinath.
I'll mention the itinerary (in short), which we followed, you can ask the agency to change according to your requirements.
Day 01:- Delhi to Rishikesh (240k kms/6hrs) – Sightseeing and Stay
Day 02:- Rishikesh to Barkot (190km/6hrs)
Day 03:- Barkot- Yamunotri Temple- Barkot (Same Day Trip) (35kms/1hr each way)
Day 04:- Barkot to Harshil or Uttarkashi (170kms/6hrs)
Day 05:- Harshil to Gangotri (26kms/1hr) and Gangotri to Uttarkashi/ Harshil (100kms/3.5hr) (Same Day Trip)
Day 06:- Uttarkashi to Sitapur or Guptakashi (200kms/8hrs)
Day 07:- Guptakashi or Sitapur to Kedarnath temple darshan – (Trekking 18km/6-7hrs)
Day 08:- Kedarnath to Sitapur/Guptakashi
Day 09:- Guptakashi or Sitapur to Badrinath ( 190 Kms / 8-9 hrs)
Day 10:- Badrinath to Rudraprayag (160kms/6hrs)
Day 11:- Rudraprayag to Haridwar and Haridwar sightseeing tour( 160kms/6hrs )
Day 12:- Haridwar to Delhi Drop (220km/6hrs)
NOTE:- Famous Stepwells in Rajasthan
If your time, body, and pocket allow, then you could explore some beautiful locations like Chopta, Hemkund Sahib, Auli, Nanda Devi National Park and many more culturally and naturally rich places. Book your activities with tour and travel company in Delhi.
During or after the trip you may feel exhausted, but there would be a peace in your heart and soul. The moment I saw Shivalinga in Kedarnath, it transcended me to some other world, and I felt like a ray beaming inside me. Get your best deals for Uttarakhand Chardham Tours from Ghum India Ghum Travel agency in Delhi.
For further Brand related content, contact me: sarikarchauhan@gmail.com
Follow me on Instagram: @Sarikarchauhan
Follow me on Twitter: @ChauhanSarika
Hello:-
If you'd like to chat about visit India or need help finding a holiday to suit you we're very happy to help.
Ghum India Ghum Travel Agency in Chennai, Tamil Nadu
Ghum India Ghum – Travel Agent in Delhi | Tour Operator in Delhi
Grab a cab :- Delhi's best car rental company
Ghum India Ghum team.
+91-8860139194/ +91-9971089194
info@ghumindiaghum.com / ghumindiaghum@gmail.com